Researchers have tried to create an AI model that generates coherent text for years. By coherent text, we mean writing that can easily pass for original human writing. The research delivered varying levels of success, and it seems there's a major breakthrough now. With this Open AI text generator, it looks like they've finally struck gold.
We explore the uniqueness of this latest text-generating model and the progress made so far. In addition, the article highlights some benefits and use cases of the tool and the challenges therein.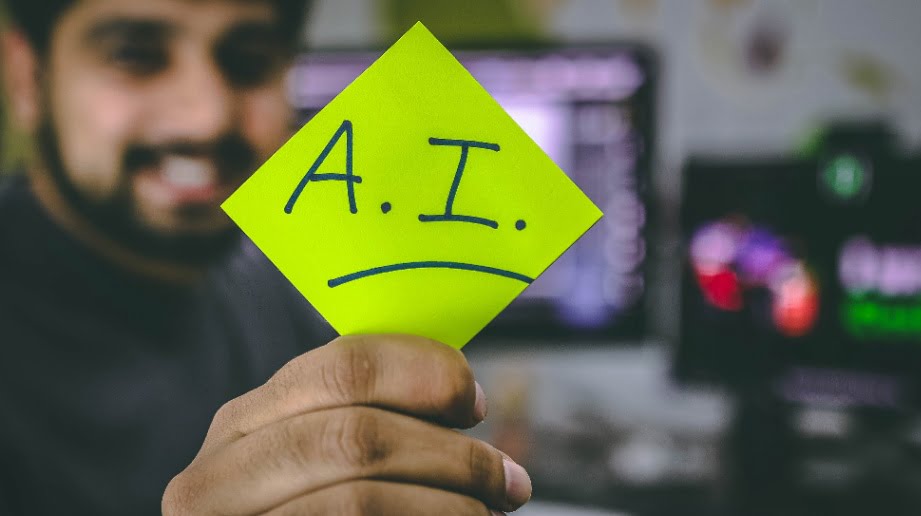 What Is Open AI Text Generator?
Open AI text generator refers to an artificial intelligence tool made by OpenAI to generate texts that are realistic. The tool uses the GPT-3 language model and machine learning to generate text. At this point, the concept of the GPT-3 model might confuse many. Let's get right into that.
The GPT-3 model is the successor to the GPT-2 language model, also developed by OpenAI. GPT stands for Generative Pre-trained Transformer; the '3' in the name means it is the third iteration of the model.
GPT-3 takes language modeling to a whole new height. It is trained on 175 billion parameters. For added context, the GPT-2 model was trained on only 1.5 billion parameters. This means GPT-3 has more than ten times the number of parameters its predecessor was trained on. It is capable of processing text in multiple languages, such as English, French, Spanish, German, and Catalan.
What Can OpenAI Text Generator Do?
Thanks to the extensive data used to train the GPT-3, it is perfect for various natural language processing tasks. Perhaps the most common language processing task that comes to mind is the generation of human-like texts. This is why there are many AI writing tools using the GPT-3 model.
Apart from this, GPT-3 can also be used for:
Text translation
Sentiment analysis
Text summarization
Writing Tools Using Open AI Text Generator
Content writers and copywriters can now use various tools GPT-3-based tools to aid their writing. Tools like INK, Jasper, and Writesonic can produce high-quality content in record time.
INK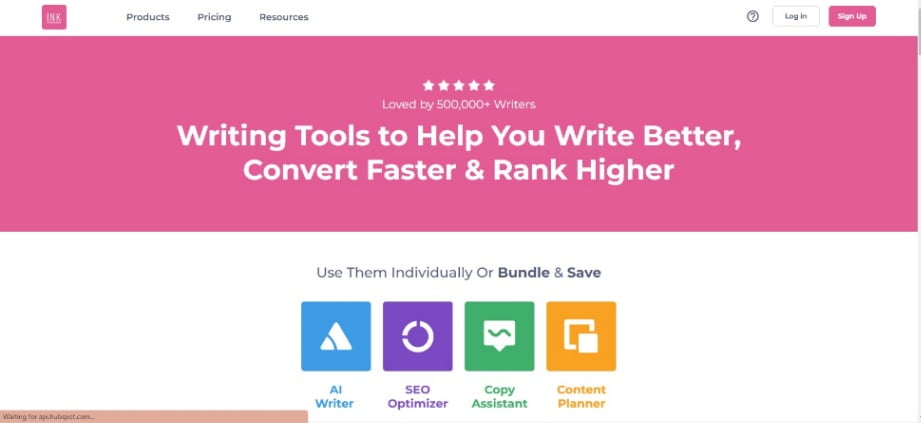 This is a co-writing tool based on Open AI's GPT-3 language model. This tool has multi-platform compatible software that helps you write with zero distraction. The tool also includes an SEO feature that is particularly useful for those looking to rank their work higher on search engine result pages.
In addition, INK has a Chrome extension that enables users to use the tool's rewriting tool on the Chrome browser. INK also helps with the following:
Grammar/spelling suggestions
Headline optimization suggestions
Readability suggestions
Overall, INK is a good choice for anyone who needs to make their writing more readable and rank higher.
Jasper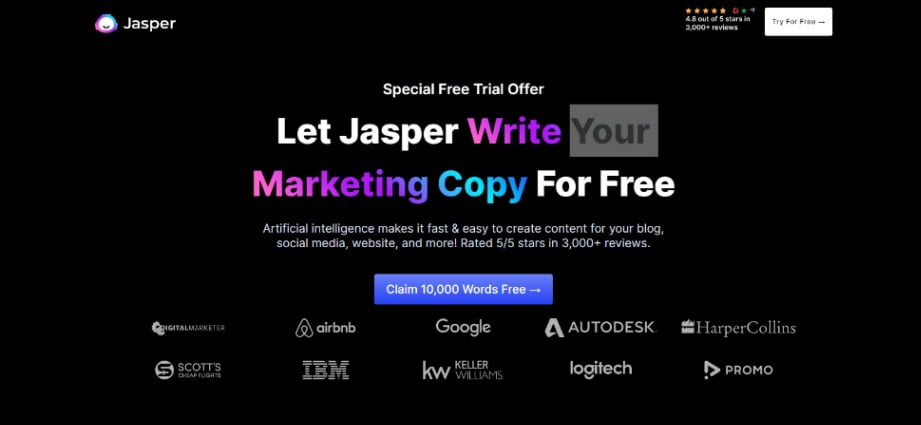 This AI writing tool is among the most popular in the market. It generates content for you after entering a few details about the topic. Jasper promises to help you write the first draft ten times faster.
Some of Jasper's features are:
Multiple language support
Surfer SEO integration for better ranking articles
Writesonic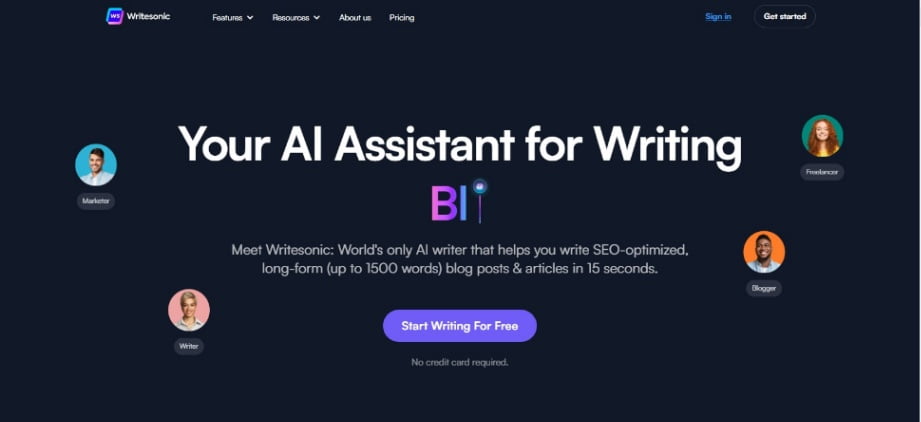 The Writesonic AI writing tool is another option that can help with your writing process. Like other tools on this list, it is a GPT-3 based tool. Writesonic promises to help users write long-form blogs and articles in 15 seconds. Its core features include:
Paraphrase
Text expander
Generate AI article ideas
Copysmith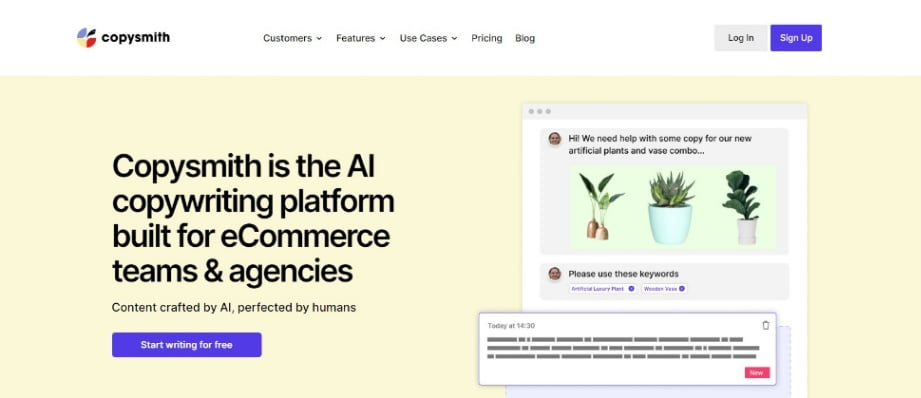 Copysmith blends its proprietary machine learning and OpenAI's GPT-3 technology to make writing faster. It's ideal for e-commerce teams and agencies. It has a Chrome extension and multiple integration options. Some other features are:
Ad templates.
Brainstorming templates.
Bulk product descriptions.
Limitations of OpenAI Text Generating Model
The power of OpenAI's GPT-3 model remains unmatched. However, like every piece of technology, it has its limitations. These limitations do not necessarily mean GPT-3 is bad. Instead, it shows the points that need improvement.
Falls Short of Artificial General Intelligence (AGI)
GPT-3 is huge, and the possibility is impressive. Nevertheless, it still falls short of being an artificial general intelligence tool.
Many consider AGI the pinnacle of artificial intelligence. The lack of semantic understanding and limited casual reasoning makes GPT-3 fall short of being classified as an AGI system.
Inherent Bias
Another limitation of GPT-3 is its inherent bias. Researchers found that the model generated texts that show inherent bias and prejudice against a particular group.
Although this problem persists, some writing tools try to ensure that their output is free of bias and toxic words. For instance, INK alert users whenever it generates sensitive content. This way, a user can cut them out before sharing their article or blog post with the world.
What Does the Future Hold for OpenAI Text Generator?
Developers of GPT-3 and other active players in the NLP industry will focus on making the current technology better. This means that there is potential for improved skills to generate better text.
In the case of machine learning, learn how to better write the words themselves. They will also focus on creating a more neutral, less biased generation of text in the future. 
Conclusion
The signs are encouraging, and AI will get better. As developers build new systems, one can expect more access to software that can be used for writing. The future of automated text generation is not only one of manipulation by computers but also of a new era of human-computer collaboration.
Frequently asked questions
Who bought OpenAI?
Microsoft is giving businesses access to OpenAI's GPT-3 AI language. Microsoft is increasingly partnering with industry leaders in the AI field, including Nvidia. Musk, Greg Brockman, Ilya Sutskever, and Sam Altman, CEOs, co-founded OpenAI.
Who started OpenAI?
In 2015, OpenAI was founded and it is developing safe and friendly AI systems. In their inaugural year, Altman, Tesla CEO Elon Musk, Greg Brockman, Ilya Sutskever, Wojciech Zaremba and John Schulman pledged to invest more than $1 billion into the venture.
What is OpenAI Elon Musk?
OpenAI is a non-profit research company that aims to develop and direct artificial intelligence (AI) in ways that benefit humanity as a whole. Elon Musk and Sam Altman founded the company in 2015, and it has its headquarters in San Francisco, California.
Is OpenAI available for everyone?
All people can now use it now, and the answer is Yes. OpenAI recently announced the expansion of the cloud-based OpenAI API service, which allows developers to create apps based on their research group's GPT-3 artificial intelligence model.
Who owns artificial intelligence?
In general, patent law considers the inventor the first owner of the invention. It is inventions created by the person. A robotics invention can't be owned legally by an AI technology, so it has no legal owner.
Can I use OpenAI for free?
Playground is mostly free, but there is a time limit. Once you reach that time limit (or you have used them all up earlier), you will have to purchase more.
How do I get into OpenAI?
Review of the application and resume. Apply to the positions you're interested in.
Introductory calls. If the position is suitable, a recruiter or hiring manager will call you to schedule a conversation.
Skills-based assessment
Final interviews
Decision
What is OpenAI used for?
OpenAI is a research laboratory and company focused on Artificial Intelligence (AI). Various AI-powered programs and machine learning algorithms allow computers to create images from text or create a robot hand that solves Rubik's Cubes.
Who runs OpenAI?
OpenAI LP is run by a board composed of OpenAI employees Greg Brockman (Chairman & President), Ilya Sutskever (Chief Scientist), Sam Altman (CEO),.
Does Elon Musk own OpenAI?
Elon Musk founded OpenAI, an artificial intelligence research organization founded by Sam Altman and Musk which Musk later quit, and which has since gone public.
Is OpenAI owned by Google?
The acquisition of DeepMind has been significant for Microsoft, through Alphabet, its parent company, who has developed OpenAI. DeepMind is one of Google's teams of researchers and developers that applies its research to Google'r platforms and infrastructure.
How expensive is GPT-3?
Davinci's highest and most accurate model of the GPT-3 costs 6 cents for every 100 tokens. Production apps can't be run at a very affordable rate.
Is OpenAI profitable?
In 2019 OpenAI became a for-profit company known as OpenAI LP, controlled by a parent company called OpenAI Inc. It resulted in a "capped-profit" structure that limited investment at 100-fold the original sum. If you invested $10 million, you would get $1 billion.
How much is OpenAI worth?
| Industry | Artificial intelligence |
| --- | --- |
| Headquarters | Pioneer Building, San Francisco, California, US |
| Key people | Ilya Sutskever Greg Brockman Sam Altman |
Is OpenAI from Microsoft?
Microsoft announced in 2019 that it will invest $1 billion in OpenAI. Microsoft Azure will develop new technologies and extend large-scale AI capabilities to achieve artificial general intelligence through this collaboration.