At the mention of the term AI article spinner, eyebrows are raised. The raised eyebrows are because AI article spinners have been associated with plagiarism. Many assume that people opt for article spinners because they want to use another person's work without worrying about plagiarism.
This assumption is erroneous and portrays article spinners as tools made for crooks. In this article, we explore various aspects of AI article spinners to understand how they work and who needs them most. We also review some of the best AI article spinning tools available today.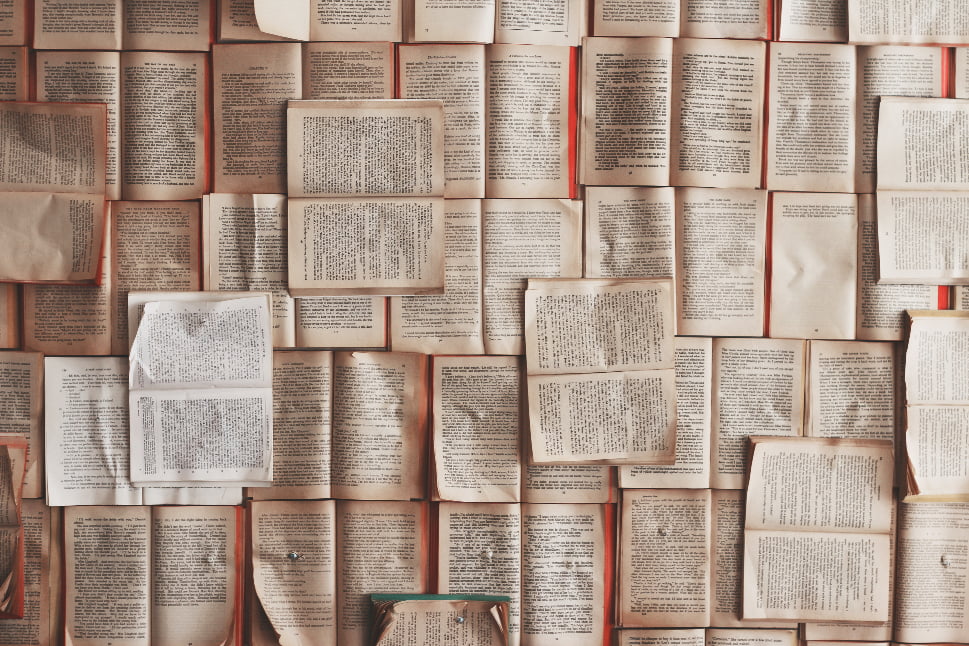 What Is an AI Article Spinner?
An AI article spinner is a tool used to spin old content to generate seemingly fresh content. The tool depends on artificial intelligence and algorithms to swap out words and phrases with their synonyms and alter the sentence structure.
The AI component of these tools allows them to create unique content with minimal human interference. All you do as a human user is to give instructions to the tool, and it does the rest in little time.
The ultimate aim is not only to have fresh content but maintain the meaning of the original article. For instance, the sentence "The children helped us" when spun may become "The kids aided us." The two sentences have the same meaning despite having different words.
This example is how article spinners rewrite existing content to make them unique. 
Who Needs AI Article Spinners?
Different classes of people can benefit from using article spinners. Irrespective of the status of the person using it, they all have one thing in common. They want to save time, and an article spinner allows them to save time and focus on other things.
The first category of people that use spinning software is SEO specialists, content writers, and bloggers. The demand for consistent content for blogs and websites can be overwhelming.
They can use article spinners to paraphrase existing articles and web page content. In addition, spinners can be used to refresh existing content for SEO purposes.
The next category of people that find AI spinners useful is students. The rigors of academics can take a toll on students sometimes. With multiple deadlines to meet, students can turn to AI article spinners to spin essays to make them unique.
Limitations of AI Article Spinners
Will an AI article rewriter take away all your worries and get all your articles perfectly rewritten? No. The major limitation of AI article spinners is accuracy.
Their output is still not at 100% yet. There are instances where these tools can get it all wrong. For instance, we used the free version of three web-based article spinners to rewrite the sentence "I broke my fast with dates." The three changed the sentence with varying levels of accuracy.
Result 1
"I ended my fast with dates."
Result 2
"I broke my quick with dates."
Result 3
"I broke my quick with dates."
From these results, it is easy to spot the accuracy issue in question. Only the first result produced a new text with a similar meaning to the original text. The second and third results replaced fast (used as a noun in the original text) with "quick" (an adjective).
This limitation doesn't mean they are not any good. Rather, it means it is best to use an article spinner with advanced artificial intelligence that understands that word meaning depends on context. Be sure to check each paragraph of the spun content to ensure coherence.
The Best AI Article Spinners
If you feel you're at the stage where you need an AI article spinner, you don't have to go on an endless search. We've got you covered. This section offers a review of some of the best online AI article spinning and rewriting tools.
INK
INK is an SEO-focused writing tool. However, it does more than optimize your content for search engines. It has a rewriting feature that allows professionals to reword their content to align with their tone and style.
The rewriter works on a sentence level, which enables you to follow the entire process. You can use the Chrome extension on your browser or download the software for Windows, Mac, and Linux.
Quillbot
Quillbot has become synonymous with text spinning and rewriting. It is one of the most advanced article spinners with several features. With Quillbot, article rewriting has never been better. The tool is web-based and offers Chrome and Word extension options for easy integration. In terms of quality, Quillbot's spun content is among the best around.
The good thing about Quillbot is that you can use a free version to paraphrase texts. This way, you can test the tool's ability before subscribing to the paid version.
Spinbot
Spinbot is another outstanding paraphrasing tool to support your writing process. With this tool, you can rewrite content for free. The paid plan increases the character limit, allowing users to spin more content at once.
Conclusion
Using article spinning tools is a great way of improving the content on your blog and website. You can simply copy existing content and have them looking all new with the click of a button. 
They come in different types, and you have to take your time to select one. The most important thing to know when using them is that you need to add your input for the best result.
Frequently asked questions
How do you rewrite plagiarized content?
Select the desired text file by clicking the "Upload Your File" button.
Check Google Captcha. ( security concern).
Simply click "Rewrite Article.".
Import rephrased results in Output.
What is the best AI rewriter?
Jasper. You can take your content to the next level with Jasper, an artificially powered rewriter.
Chimp Rewriter. Chimp Rewriter is another well-known AI rewriter.
Quillbot. Easy-to-use AI rewriter, Quillbot delivers great features and tools.
Spinner Chief
WordAi
What is an AI spinner?
A software program that uses artificial intelligence to create or rewrite text automatically. AI captures the key points in a text and rephrases them into a new, unique text. This process reduces time and allows users to focus on other tasks.
What are AI writing tools?
You can design AI text generators to produce any type of copy, either in short form or in longer form. You can use Artificial Intelligence Text Generators to create paragraph after paragraph of content that can be easily written.
Does article rewriter work?
It works by reading and understanding the text you enter and then rewriting it to produce a different, readable version of the text.
How does AI generate content?
Artificial intelligence content is generated by human-computer algorithms using natural language processing and natural language generation. Most modern AI writing software rely on a language prediction model chosen in the GPT-n series. Newer models produce fluent and close-knit texts.
Can artificial intelligence write articles?
Currently, a growing number of companies offer artificial intelligence writing for creating marketing copy and articles. Jasper AI is the most prominent.
How do you rewrite an article without plagiarizing?
A paraphrasing or rewriting is another effective way of summarizing an article without plagiarizing; you simply need to restate its important ideas in your own words.
What is the best free rewriting tool?
Clever Spinner
Wordtune
SmallSEOTools
Chimp Rewriter
Spinner Chief 6
Content Professor
Quillbot
Prepost SEO
Which is the best article rewriter tool?
| | Known For | Overall Rating |
| --- | --- | --- |
| SpinRewriter | Overall best article rewriter. | 5/5 |
| TheBestSpinner | One of the best article spinner. | 4/5 |
| CleverSpinner | Cheaper than the rest. | 3/5 |
| SpinnerChief | Multi-lingual article spinner. | 4/5 |
How does AI write content?
The same approach is used to write content using AI, which is focused on machine-generated content such as blog posts, articles, and other forms of content. An AI content generator can create various forms of text based on the criteria that users provide. This allows for a more relevant and focused content being generated.
How good is WordAi?
Review Summary of WordAi. The tool has its limitations when it comes to altering the spintax by hand. WordAI really produces decent content for software.
What is article Forge?
Article Forge is a software application that uses advanced artificial intelligence and deep learning to create unique, on-topic, high-quality articles with the click of a button. Creating content is costly and time-consuming, but it doesn't have to be.
How do you spin an article?