Skin care is important for every person at all stages of life. There are a lot of slogans and taglines for skin care products. But what makes a slogan for skin care good and effective?
From the most basic functional perspective, a slogan is a short phrase that captures the brand's message and meaning. It's a catchphrase that is most relevant and identifiable to typical consumers.
It should evoke strong emotion and clear memory while being memorable to you and your intended audience. This article explains the importance of skin care slogans with examples.
What Is a Skin Care Slogan?
Skin care slogans are short in length and often have a catchy nature related to the product. They are typically concise phrases that encourage consumers to buy the product. Sometimes, it helps to make buying decisions and may mention the product's key factors.
A slogan for skin care makes the difference between a product being a top seller or not. They help business ads to be unique and memorable.
When someone sees a slogan in print or online, it immediately sparks their imagination. It can help them remember the company, its products, and its services.
What Is the Importance of a Skin Care Slogan?
Every woman wishes for the best for her skin. A slogan for the skin is one of the most important things used for marketing a skin care product. It marks the personality of the person and the particular type of skin care product that you need. It gives a unique identity to the product and helps in achieving visibility and recognition in the world. Moreover, a slogan assists in selecting the right skin care product.
Previously, slogans were used solely for commercial purposes, but more recently, slogans have become a powerful branding tool. They are now both a part of the core marketing strategy and a reflection of the values of a company.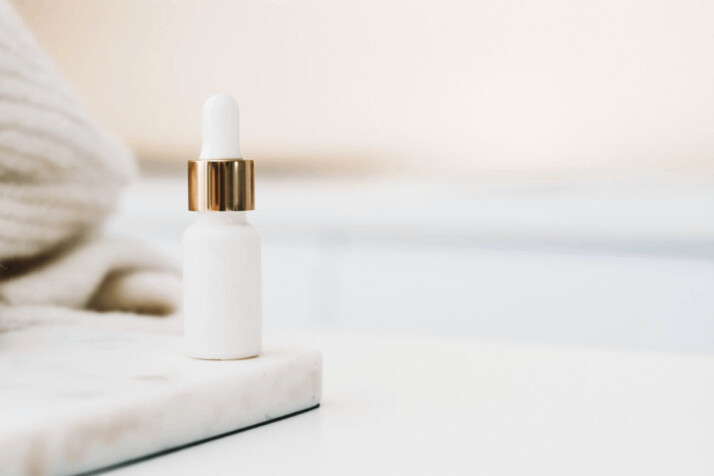 5 Steps to Writing a Slogan for Skin Care Business
A beauty business is beyond cosmetics. To have a successful skin care startup, you need to have a slogan that accurately describes your business and what it does. A good slogan can clearly offer its services, rates, and goals.
A slogan that does not work tends to sound too vague, lacks specifics, and is not concrete. Following are some key points to writing a perfect slogan for your skin care business.
1. Keep the Slogan Simple and Catchy
Having a clear, direct tone throughout your slogan is important. Write the slogan with recognizable images in mind. Remember that the target audience of your slogan is the consumers of your product.
So they should be able to visualize the product and your slogan in their heads easily. Therefore, keep the slogan simple but crisp and catchy.
2. Write With Emotions in Mind
To create the perfect slogan, it is vital to first understand what your product does. Then tie that into how the product can help people feel and live better. When selling a consumer product, emotion is important — it's a visceral response to your brand and product.
You must ensure that your audience acknowledges the emotion you are trying to convey. The best way to do this is through concrete and specific language.
3. Describe Honest Traits
It is usually essential to sell people the benefits of your product by appealing to their honest traits. You should create a skincare slogan that describes your product in a way that is entirely truthful.
Don't promise or include something in your skincare slogan that the product doesn't offer. To gain customer trust and keep them in the long run, be genuine and describe the honest features of your brand.
4. Make the Slogan Unique and Rhyming
The repetition of the slogan is necessary to make it stick in the memory of the targeted audience. Creating a slogan that starts with a strong word, an acronym, or a well-known word is recommended.
People have a distinctive preference for rhyming sentences. So, you could make the slogan rhyme to communicate your brand idea effectively. The slogan should be short enough to be coherent within a sentence and not too long to lose the audience's attention.
5. Align It With Brand Values
It is vital to align each product with the brand's values to achieve a consistent brand experience and a meaningful message.
You need to do your research to ensure that the content of your slogan will convey the brand's promises. For instance, if you are going for an anti-wrinkle product, write a slogan about fighting wrinkles.
If your product is for treating dry skin, a slogan about healing dry skin is necessary.
Examples of Skin Care Slogans & Taglines
Coming up with the ideal tagline or slogan for skin care products is not a random or easy process. To stand out in the crowd, you must keep the correct tone in the motto that aligns with your brand identity.
A memorable slogan for your skincare brand will allow you to instill values and experiences in the consumer. This can then transform into several profit-generating touchpoints.
We have come up with a list of catchy, cool, popular, and creative slogans and taglines for advertising skin care businesses.
Catchy Skin Care & Beauty Slogans
For a smooth and glowing skin
One step to flawless beauty
For the love of beauty
Healthy skin, beautiful you
Feel a new beauty experience
Beautiful skin starts here
Cool Skin Care & Beauty Slogans
Be your kind of beauty
Spread the natural vibes
Love your skin, and it will love you back
A whole new look, a whole new world
Let your skin naturally renew itself
The skin you've always wanted
Popular Skin Care & Beauty Slogans
Love your Skin Enough
Because your skin is worth it
Be natural, Be You
For the natural, healthy-looking Skin
Let your skin breath
Fall in love with your Skin
Creative Skin Care & Beauty Slogans
The best time to plan a fresh start for your face is now
Who needs makeup when you can glow naturally
Because it feels great on a glowing skin
Skin is the Best Thing, Wear it
Look forward gracefully with the softest skin
Eliminate the toxic, try the organic
Wrapping Up
If you're nervous about what to say when promoting a product, a slogan can be an invaluable guide to getting your message across. Skin care slogans aren't just used for advertising, though. They are also commonly used in business collateral.
Creating a catchy slogan for skin care that describes the importance of your product or service is an effective marketing technique. It builds customer loyalty and awareness.
A good slogan can also help create a company ethos and help establish a unique identity. This article covers different ideas for skin care slogans to inspire you. You can also use free online software to generate hundreds of creative slogans in seconds.
Explore All
Motto Generator Articles