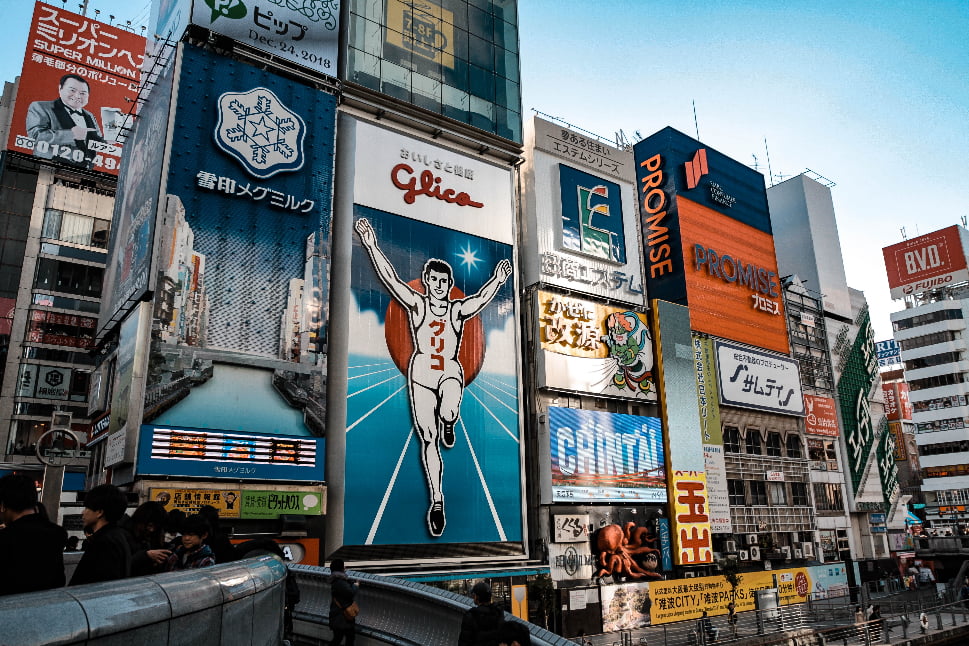 Taglines act as slogans, but they are more than just another word repeated over and over. They are the opposite of slogans. A tagline is short, short enough to be instantly recognizable and repetitive. On the other hand, a slogan is long, longer than some sentences and designed to say something about the product.
Although they are both memorable and a quick way of describing your brand, they are different. Remember that a business's tagline for advertisement is about making an impression on the consumer.
Traditionally, package advert teams opt for longer taglines as they are there to stand out among the clutter. But the best taglines are catchy and memorable. This means that they need to break away from using words. Instead, they stick to things like illustrations or quotations to make the tagline stand out.
How to Create a Tagline for Advertisement
The first step in creating a successful tagline is to understand what your audience wants and what your brand offers. Think of everything that your target audience wants before setting out. This step saves you the time you'll spend going on a wild goose chase. Write out every good thing you're trying to project about the product, service or whatever the subject of your ad is.
The objective of your tagline should be evident. If the tagline is simply to sell the product, it can get away with being shorter. This will often be used for products where the brand has a strong advantage or where the customer has no way of rejecting it.
The second step is to make the tagline memorable. Make it memorable to the audience and your competitors. Let them take note of your business.
The tagline shouldn't be too long. Make sure it's short and interesting to your target audience.
The last is to understand your brand's logo and assets and use them to your advantage when choosing your tagline.
Examples of Great Taglines
Nike
Nike's "Just Do It" tagline is among the greatest taglines in the history of advertising. The tagline was so great that it embodied a state of mind.
M&M
"The milk chocolate that melts in your mouth, not in your hand."
Since 1954, peanut M&Ms have been used as a tagline. The idea behind it is that the shell coating of chocolate looks hard enough to keep it moist. But it is likely to eventually melt once it enters the mouth.
The military liked these candies. It was part of the rations American soldiers took to war. Their hard shell made them ideal for long transport and storage.
Campbell Soup Company
"Mm! Mm! Good!"
Campbell Soup Company initially replaced this tagline around the mid-1980s. After lagging sales in 2000, they decided to go back to basics and recompose this classic tagline.
Maybelline
"Maybe she's born with it. Maybe it's Maybelline."
Although Maybelline retired this tagline in 2014, it is still one of the most iconic jingles of all time. The company brought it back in 2020 for a TikTok challenge. As you might have guessed, it was a resounding success.
The secret behind the continued success of this tagline is its simplicity. It presents Maybelline's makeup products as natural products that don't feel artificial on users. It simply says: You can wear makeup without looking like you're wearing makeup. This tagline hits the mark because it builds customers' confidence.
Conclusion
A tagline is a brief, catchy conceptual marketing phrase that advertises the company's product, service, or goal. Taglines are informal, short, engaging and thought-provoking. Many brands have taglines as part of their branding. This is because they are ready-made marketing assets that can be used in various ways to promote a company's product or service.
Frequently asked questions
What makes a great tagline?
The best tagline is functional. Try to explain as clearly as possible what your business offers. Sure, many classic taglines are clever. It's clever to play on words by saying, "Let your fingers move.".
What is a tagline example?
Here is a perfect example of a descriptive tagline: Save money. Live better. Another good example of a descriptive tagline is KFC's It is finger-lickin' good.
What should be avoided when making a slogan?
You should keep your slogan simple.
Use sans serif fonts or serif typefaces instead of scripted fonts.
Ensure you use the same font family for both your company name and slogan, but cut back on their weight.
How do you introduce a slogan?
Introductors who introduce themselves concisely and confidently leave a better first impression.
Briefly explain what you do.
Pete Kistler is my name.
You must briefly describe what you are looking for.
How long should taglines be?
You should only use seven or eight words to describe your tagline, and choose words that are crystal clear. Keep your business name short if it is long.
How do you create a perfect tagline?
Keep It Simple
To avoid the Marketing Meeting Effect, avoid it.
Tell a Story
Explain Your Offering
Communicate With Clarity
You describe who you are.
A double take is necessary.
Keep it simple and quick.
What is a tagline vs slogan?
Although taglines and slogans are similar, minor differences separate them. Taglines are the best way to display your brand, while slogans are frequently changed and will be specific to specific campaigns. Taglines and slogans should be concise and representative of your brand.
Why is Nike slogan Just do it a good slogan?
Through the combination of professional athletes and motivational slogans emphasizing sportsmanship and health, Nike captured the American icon's image as an innovative American icon associated with success. This led to customers relating their purchases to the prospect of greatness.
What is Apple's slogan?
This slogan has become one of the most recognizable of the 21st century. 1997's TV commercial introduced the idea. A 23-year-old TV debut is still available on Apple products today.
What is a catchy phrase in advertising?
In Oxford Languages, a slogan is defined as "a short and striking phrase in advertising," which is a pretty accurate term.
What are 5 key strategies to make a good slogan?
Explain what the company stands for.
Stay honest
Keep them in shape with a rhythm, rhyme, or ring.
Keep it short
Highlight an important benefit.
How do I create a tagline for advertising?
Use the words below to describe the product of your company.
Make an improved list of your product and write down its benefits.
You can improvise your list of words to include your company's name in the slogan.
What are some catchy taglines?
Disneyland: "The happiest place on earth.".
De Beers: "A diamond is forever. ".
Nike: "Do it once and forget.".
Spice: "The original"
Samsung: "Do what you cannot.".
Money cannot buy some things, according to MasterCard.