Nowadays, email is the most efficient and quickest way to start a business discussion. But it can be tricky to write a business inquiry.
A good email template for business inquiries can help you communicate your message more effectively. Therefore, we've provided guidelines on how to craft a perfect, polite, and professional business inquiry email in no time. It will help you start any business relationship on the right foot.
This article will outline practical email template examples you can customize and use as required.
What Is a Business Inquiry?
A business inquiry is a formal request for information from a company with the intention of learning more about its service, product, or business. It is a great way to reach out to a prospective employer or new lead to inquire about a particular job opening or assignment.
Sending a business inquiry is a great way to contact a company for additional information to clarify your thoughts or decisions. You can use this communication to bid on contracts or establish a working relationship with a potential business partner.
How to Write a Business Inquiry Email
Business communications are specific and there are particular components of a business inquiry email. It's recommended to avoid using a fill-in-the-blank template while writing these emails and follow a general format. Below are the five key sections to keep in mind when writing a business inquiry email:
Email Subject for Inquiry
It's essential to keep your email subject line short, sweet, and direct when drafting an email for business inquiries. The ideal email subject for an inquiry is concise, polite, and professional.
Don't write ambiguous or humorous subject lines that confuse people. Businesses move fast and require results. So, your subject line should immediately let the recipient know what you're writing about.
Greeting
Keeping it formal is important in greeting. Avoid using "Hi," "Hey," or "Hello" unless you know the person by the first name and adhere to the traditional formal greetings like "Dear."
Using professional language in your email can improve how you or the company you represent is perceived.
Body
You make your request in the body of the email, which is the central part of your message. When writing an email for business inquiries, the first rule is to be direct without beating around the bush.
This is because we are all burdened with an abundance of digital communication every day, and most of us don't read an entire email. Instead, we skim it to get the most important details.
Keeping your email clear and straight to the point reduces the risk of miscommunication and improves your chances of getting a response.
Your inquiry email might request several pieces of information on a given product. In such cases, it's best to use bullet points to reduce word count and clarify requirements.
Closing
After your request, end your email with a brief closing stating how you plan to use the information in the next steps.
Manage expectations in your conclusion. Indicate if you require information by a certain date. Clarify the channels of communication that should be used. Also, tell people about the best way to reach you. And don't forget to thank the recipient as you end the email.
Add an Appropriate Signature
Don't forget to include a suitable closing with a signature, including your name, job title, and contact information.
And if you want someone to send you something through the postal service, ensure the address is correct.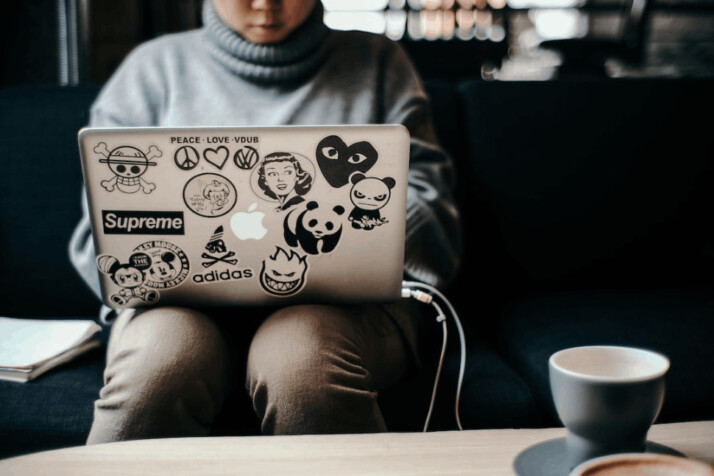 Email Template for Business Inquiries
Below are some basic email templates to help you understand how these emails are constructed. Use these templates as inspiration and tailor the content based on your needs.
Template 1: Asking for More Information on a Product
Hello [Name of Company],
Thank you for your time. We are interested in placing an order for your product [product name]. And I have a few questions that we hope you can answer to help us make our decision.
What are the dimensions of the product?
What is the weight of the product?
How long does it take to ship after an order has been placed?
Do you provide special rates for bulk orders?
Can you provide more information about your company's warranty policies?
Thank you for your time, and we look forward to hearing from you soon.
Sincerely,
[Your Name]
Template 2: Requesting Details on Clothing Line
Hello [Employee Name],
My name is [Your Name], and I am the fashion show coordinator for our company. We are interested in your clothing line for our upcoming fashion show and would like to order a few pieces from your collection.
Could you please send me more information on your recent clothing line with a product catalog or lookbook? I would also need pricing information so we can budget for the fashion show accordingly.
Thank you for your time, and I look forward to hearing back from you soon.
Best,
[Your First + Last Name]
Template 3: Inquiry About Catering Options
Hello,
I am writing to inquire about your catering services. We are looking for a caterer for our upcoming corporate event and would like to know if you would be available.
Please let me know what kind of menu options you offer and how much you charge per person. We are expecting around 200 guests.
Thank you for your time,
[Your Name]
Final Words
Some business inquiries don't need complicated emails. But the majority need creative emails to express interest and encourage a response.
This article explains how to write an effective business inquiry email with some example templates for inspiration. It will help you communicate the essence of your business inquiry to your contact without coming off as a spammer.
Explore All
Business Letters Articles