Refund requests can be stressful. And when these are not handled correctly, consequences can be costly to the sales and reputation of the business. A great way to address these questions is through a well-written refund money to customer letter.
We've listed some great tips and sample letters in this article to help you create an effective letter for your customers. You want your letter to be brief and straight to the point. It should address the request for a refund respectfully and tactfully.
Tips for Handling Refund Requests
Have a Clear Refund Policy
Lay out your refund policy clearly and make it easily accessible on your website.
All conditions, deadlines, and acceptable reasons should be included in the policy. This way, customers can always refer to your policy when they ask for a refund. You won't have appropriate justification to decline requests without a clear refund policy.
Respond to Refund Requests Quickly
Chances are, the customer sending the refund request is already unhappy with their experience. You don't want to frustrate them even more with a long waiting time.
If you are uncertain how to proceed, send them a cancellation confirmation message to show your acknowledgement. Tell them you will follow up with them as soon as possible.
Keep Your Cool and Stay Professional.
You may become annoyed, frustrated, and defensive when someone speaks negatively about your product or service. These emotions won't help you resolve the situation and ensure customer satisfaction. Try to consider their request carefully and ensure you are responding in a non-confrontational way.
Explain Your Decision
If you've decided how you'll respond to a customer's refund request, you need to:
Inform them
Justify your decision
Explain the next steps in the refund process
If you accept their request, inform the customer how and when they can expect the refund. But if you reject their request, give them an explanation of why it did not fall within your company's refund policy. Make sure to keep your letter polite and clear.
Offer Alternative Solutions
There may be other ways to handle a customer's refund request without refunding their money. If you can better understand your customers' needs and requirements, you might be able to adjust your offering. Or you can propose another solution that will satisfy them.
Ask for Some Feedback.
Refund requests can be an opportunity to get feedback from customers. If the reason for a refund is unclear, ask some follow-up questions. You need to find out what they expected to experience from your product or service and how it failed to meet their expectations. Although you won't usually get good feedback, it will give you valuable insights into what you can improve moving forward.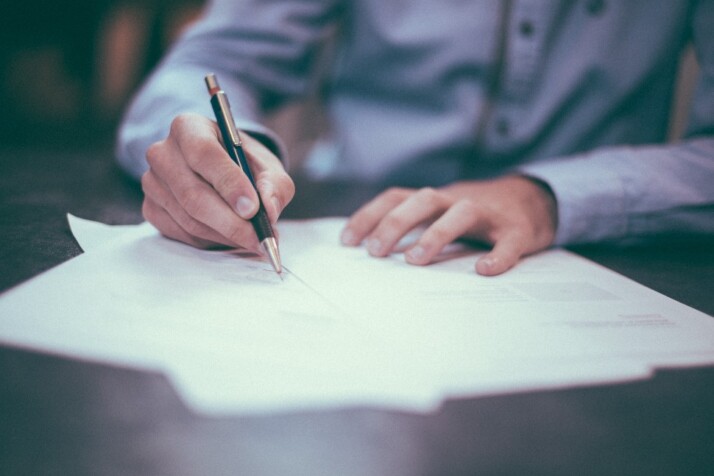 Refund Money to Customer Letter Examples
For Accepting a Refund Request
Dear [Customer Name],
Thank you for contacting us regarding your recent purchase. We are sorry to hear that you are not satisfied with your purchase. We would be happy to process a refund for you. Please return the item(s) to us within ____ days of the date of purchase, and include your original receipt. Once we receive the returned item(s), we will process the refund and credit the amount to your original payment method.
If you have any questions, please do not hesitate to contact us at ____.
Sincerely,
[Signature]
For Declining a Refund Request
Dear [Customer Name],
Thank you for reaching out to us regarding your recent purchase. I understand that you are unsatisfied with your purchase and would like a refund. Unfortunately, we cannot process refunds for items that have been used or opened.
We apologize for any inconvenience this may have caused. We hope you will be satisfied with your purchase once you have had a chance to use it further. Thank you for being so understanding.
Sincerely,
[Signature]
Final Words
Customer refunds can be a tricky issue to deal with. It's important to fully understand their issue and offer satisfactory solutions. Follow these tips to handle the situation and keep your customers happy. And you can refer to these examples of refund money to customer letter to get started with your letter.
Explore All
Customer Letters Articles