LinkedIn is an excellent platform for research and sales. You can easily find prospects actively looking for your type of business and reach out to them. A good LinkedIn sales message will hook your prospect, provide real value and get them to visit your sales page.
Crafting a great LinkedIn sales message is essential to getting favorable responses. Trying to sell your product during the first conversation is a wrong move. There are several winning strategies you can use to get your network's attention. Read on to find out!
What Is a LinkedIn Sales Message?
A sales pitch is a short presentation that communicates your offerings and their value to your prospects. To close a sale, you must send a compelling message that intrigues, informs, and persuades. Some sales messages do not lead to a direct sale, but that does not change the goal.
A LinkedIn sales message is a short, personal introduction to a brand or a service about your product or service. It is intended to be an attractive and light-hearted introduction to your brand or product. This message offers a great way to get the word out to a potential client and build interest in your product or service.
Before You Send a LinkedIn Sales Message…
To jump-start your sales message, you should have these components already in place: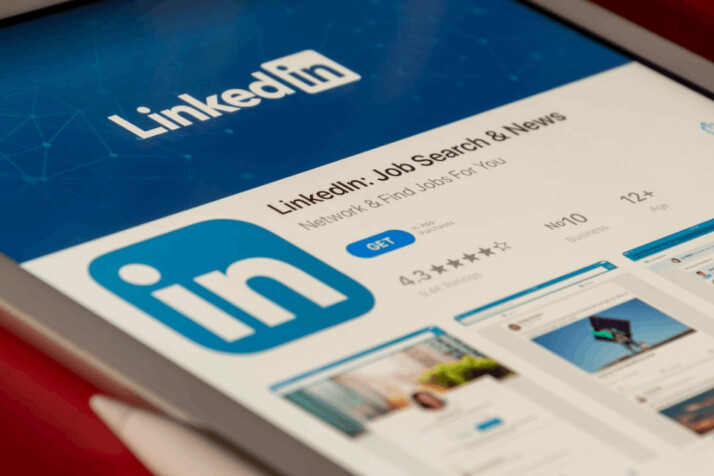 1. an Outstanding LinkedIn Profile
It's important to create a unique LinkedIn profile. As long as you improve your LinkedIn profile, you'll be able to achieve success with LinkedIn. Most buyers don't engage with sales professionals with incomplete LinkedIn profiles.
A complete profile includes a well-designed header photo and a comprehensive summary of your experience and education. It also includes a list of relevant skills and a section of your digital assets (such as presentations, documents, etc.).
2. an Eye-Catching Headline.
Your headlines have to catch the attention of your prospects. Use a catchy headline but don't insult their intelligence with a fake click-bait title. Let your prospects know what you do in a few words.
3. a Profile Picture.
A profile picture is vital to LinkedIn. Make sure you upload one that will stand out. An attractive, professional photo will boost your LinkedIn sales success. Personalize your profile photo with a tagline, favorite quote, or witty comment to demonstrate who you are and your skills. Choose a picture that is intriguing or infuses your personality if you have more than one.
4. Your Work Experience.
Your current and previous roles and what you've achieved in those roles are important aspects to include in your profile. Emphasize your experience, and include a strong summary statement about your qualifications highlighting your skill set and passions.
You can also include a section on outside interests (such as cooking, sport, or photography) that could be interesting to read.
5. a Personal Summary.
LinkedIn says this is where you can distinguish yourself from other salespeople. One of the usefulness of this section is that it helps highlight what you do well and what you're great at. Mention how you help buyers find the best-fit solution and how they can reach out to you.
Expert Tips for Writing a Good LinkedIn Sales Message
LinkedIn sales messages are not like the standard sales email. Follow these tips to write a good LinkedIn sales message.
1. Personalize Your Message
Consider what your specific customer is looking for. Would they want to know more about you? Do they want career advice? If so, what is the context of their question? You can check your prospect's profiles to determine what they want to know about your business.
Sort through their company and their activities on social media platforms. You can use the information you find to establish a connection with them. Sales begin with trust, and trust is built through establishing a personal connection.
2. Keep Your Messages Precise.
The subject of your message should be particular. You can share information on the value you want to promote. Let it be a piece of information that is relevant to your audience. The shorter, the better! No one would indulge in wordy sales pitches, so go straight to the point.
3. Don't Begin by Selling.
Many people make this mistake on LinkedIn. They think selling on LinkedIn is simply telling people how much their skills or services are worth or just how good they are.
Selling on LinkedIn is not like selling anywhere else. You want to avoid being considered as being pushy. LinkedIn is not a sale tool but a networking tool, so network! Network and build relationships first rather than making offers.
4. Stay Active on LinkedIn.
Staying active on LinkedIn allows you to build relationships and develop trust. This is a powerful strategy when it comes to selling. However, you're unlikely to succeed if you rely on posts alone. Engage people and keep them engaged.
5. Outline a Clear Call to Action(CTA)
A call to action should be included, just like in an email. A clear call to action is easy to understand. Have an action the prospect will take without spending a lot of time.
Good LinkedIn Sales Message Templates
Template for Connection Requests
Hello [First Name],
We are a small operation that sells studio devices and equipment. I saw on your profile that you're associated with the [music] industry.
I would love to connect with you!
The Conversation Template
Hello [First Name],
Thanks for connecting! I always aim to meet people in the industry, and I am glad I found your profile. As a brand manager for many years, I would love to work with you.
Please let me know if you'd like to speak. I'm always willing to work with new ideas if you have a project you're working on and looking to develop further.
If you are interested, let's discuss it in detail via the telephone.
Can you attend a brief call this week?
I anticipate!
Conclusion
A good LinkedIn sales message should be clear and concise. It should be short, aiming to increase visibility and create interest in the reader. Make sure your LinkedIn profile is outstanding, with a professional headshot that creates an excellent first impression.
Always remember; networking is the key to success on LinkedIn. You shouldn't simply send a generic sales message and hope for the best. Strive to connect with your prospect before presenting your product or service.
Explore All
Sales Letter Articles