Ready to make an offer on a new home? Home sale letters from the buyer are an essential part of the process. This document protects buyers and sellers, ensuring that all relevant information is in the agreement.
Here are facts you should know about home sale letter from the buyer!
What Does a Home Sale Letter From the Buyer Mean
A home sale letter from the buyer is a document that outlines the terms of an offer to purchase a real estate property. It includes details such as purchase price and closing date.
This document is usually in the confines of a real estate agent or lawyer on behalf of their client, who is the buyer. It is a binding agreement between both parties and will typically be included in the final sales contract.
What Should a Buyer Home Sales Letter Include?
Below's a sample offer letter, plus some tips:
Make your opener as personal as possible
Tell them about you
Try to find a connection
If you've got a low bid, explain it
Let your closing be with thanks
What to Know About Home Sale Letters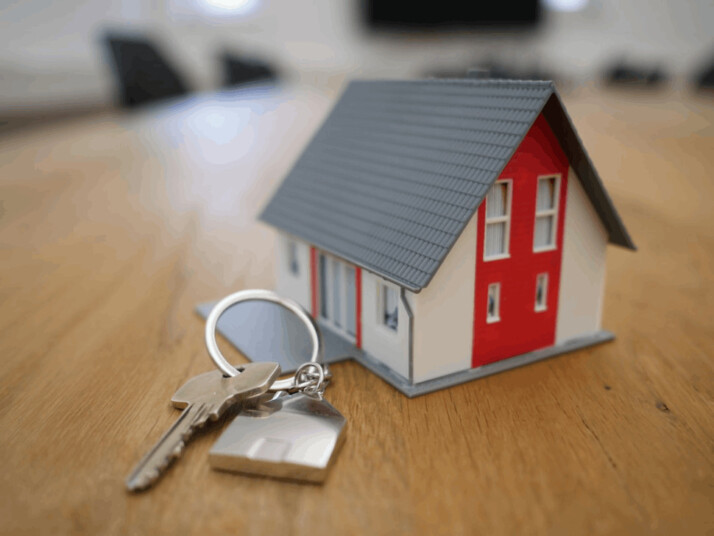 1. It Sets Forth the Terms of the Sale
Home sale letters from buyers should include all of the terms and conditions for sale. This includes details like purchase price, closing date, earnest money deposit, rights and responsibilities of both parties. It has any other relevant information related to the sale. Be sure to review this document carefully before signing it to ensure everything is in order.
2. the Letter Can Include Special Requests
Home sale letters from buyers can also include special requests or contingencies. The buyer or seller should meet them before the sale can go through.
These could include recommendations for repairs or renovations, inspections, insurance requirements, or other details you'd like addressed before finalizing the deal. Be sure to lay out your expectations clearly and accurately, so there's no misunderstanding.
3. It Can Act As Evidence in Court
If a disagreement arises, home sale letters from buyers can be used as evidence in court to resolve the dispute. Please make sure all of the details are accurate and complete. This way you don't find yourself unable to prove your case should it come down to it.
Template of a Home Sale Letter From the Buyer
If you're preparing to write a home sale letter from the buyer, here is a template to help get you started:
Dear Seller's Name,
I am writing to make an offer on the property located at Address. I am offering a price for the property and agree to close by the date pending the following conditions:
Any necessary repairs or renovations must be completed prior to closing.
All major appliances must be in working condition and included with the sale.
A satisfactory inspection and appraisal must take place before closing.
On the due date, the earnest money deposit of the Amount will be paid to Escrow.
If all of these conditions are met, I am prepared to move forward with this transaction. Then, purchase the property from you by the date indicated. Please contact me at this number if you have any questions or want to discuss further details. I look forward to hearing from you soon.
Sincerely,
Buyer's Name
Tips to Help Your Home Sales Letter Stand Out
Here are a few tips to make sure your home sale letter stands out and gets the seller's attention:
Do Your Research
Prior to writing the letter, do some research on the market value of similar properties in the area. This way you can make an informed offer that falls in line with current trends.
Get Personal
Instead of just making a generic offer, include something unique or special about why you're interested in their property. Let them know why they should accept your offer over other potential buyers.
Offer Something Extra
Consider including something "extra" as part of your offer such as covering closing costs. Or you can offer to pay for certain repairs ahead of time to sweeten the deal.
Follow Up
Don't be afraid to follow up with the seller after submitting your offer and make sure they received it. This shows the seller that you're serious about making a deal and can help move things along in the process.
How to Write a Home Sales Letter From the Buyer
Writing a home sales letter from the buyer can seem overwhelming, but it's pretty simple when you know what to include. Here are the main components of a successful home sale letter:
A Formal Salutation and Introduction.
Begin by addressing the recipient by name, then provide background information about yourself or your agent.
The Specifics
Clearly explain your offer, including the purchase price, closing date, earnest money deposit, and other relevant information related to the sale.
Contingencies or Special Requests
If any specific conditions must be met for the deal (such as repairs or inspections), ensure they're included in your offer.
A Closing
Thank the seller for their time and consideration. Let them know how they can get in touch with you should they have any questions or want to discuss further details.
What Is the Process for Writing the Seller Agreement?
Clauses that should be included in an agreement to sell
Names of the buyers and sellers, their age, and residential addresses.
The date and place of the agreement's execution.
Competence of parties to enter into the agreement.
Rights and liabilities.
Information about how the seller acquired the property.
FAQs
What Is a Home Sales Seller Agreement
The Seller Agreement is the essential element to a transaction between a property owner, otherwise known as the seller, and a buyer. This document explains the legal obligations of the owner, otherwise known as the seller, in the sale and purchase of real property.
It clarifies the buyer's rights and responsibilities as well as the seller's rights and responsibilities upon sale.
Can I Convince a Seller to Accept My Offer?
Sellers are often extremely motivated to sell their homes as soon as possible. In order to take advantage of the best offers, it's very important that you're prepared. Even if you have the best offer, your competition may have a better offer and simply wait for you to show up. If you can't convince the seller to accept your offer, learn about your options for trying to reach out to them again later.
Conclusion
Home sale letters from buyers are essential to any real estate transaction, offering both buyer and seller legal protection and peace of mind.
Knowing these facts about this document can help make the process easier and less stressful for everyone involved! We hope this blog provides helpful information on Home Sale Letter From Buyers! Thanks for reading.
Explore All
Sales Letter Articles