Some employers may require a letter of recommendation for a nursing position. And writing a reference letter for a nurse can be a great way to help them secure a job. By writing a well-crafted letter, you can provide the potential employer with valuable insights into the nurse's skills and abilities.
A reference letter is a formal document that helps to vouch for an individual's skills, abilities, and character. Keep reading to learn more about how to write an effective reference letter for a nurse.
What Is a Nursing Reference Letter?
Nursing reference letters are typically written by a supervisor, coworker, or another healthcare professional who can attest to an individual's clinical skills and abilities. These letters are often required when applying for nursing positions, fellowships, or advanced training programs.
A nursing reference letter should highlight an individual's strengths and explain why they would be an asset to the organization. It is important to choose references who can speak to your abilities in a positive way and provide concrete examples of your skills.
Why Is Writing a Reference Letter for a Nurse Important?
A nursing reference letter is a key component of a nurse's job application. It can provide critical information about an applicant's skills, abilities, and experience. A strong reference letter can make the difference between getting an interview and being rejected outright.
Nurses are indispensable in our healthcare system. And they must possess the necessary skills and qualities to provide safe and effective care. A well-written reference letter can showcase applicants' strengths and highlight their suitability for the role.
It can also give insight into their character, which is vital in a profession where compassion and empathy are crucial.
If you are asked to write a reference letter for a nurse, take the time to do it properly. Provide as much detail as possible about the applicant's skills, experience, and personal attributes. A positive reference letter could make all the difference in helping them secure the job they want.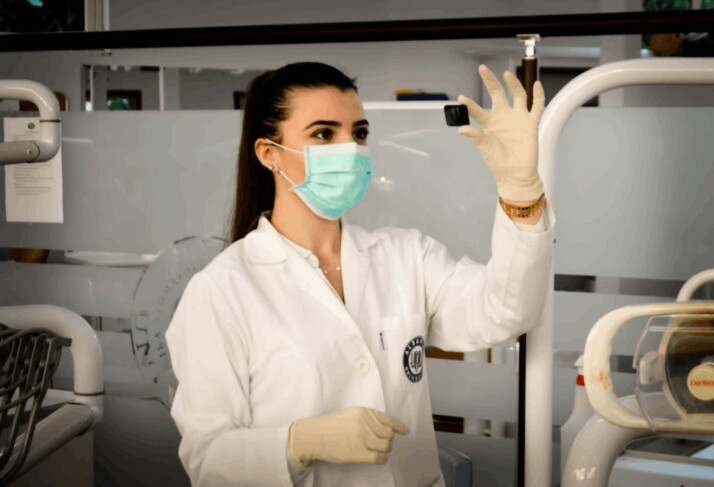 Tips to Write an Effective Nursing Reference Letter
Here are some tips on how to craft an effective nursing reference letter for your nurse friend, colleague, or employee:
Start by introducing yourself and stating your relationship to the nurse you're writing a reference letter for.
Briefly describe the nursing skills that the nurse possesses, making them an excellent candidate for the position they seek.
Indicate how long you have known this individual and in what capacity you've observed their nursing abilities firsthand.
Offer examples of occasions when this nurse went above and beyond in providing care to patients or fellow staff members, even under challenging circumstances.
Finally, briefly summarize why you believe that this person would be an asset as a registered nurse in any healthcare setting.
Nursing Reference Letter Template
A nursing reference letter is usually included with a resume or other application documents submitted to an employer by a nurse.
It demonstrates they have been an excellent caregiver in the past, are qualified, and would make ideal candidates for employment. Use the template below as inspiration while writing a reference letter for a nurse.
Template: a Detailed Reference Letter for a Nurse
Dear Hiring Manager,
I am writing to strongly recommend Jane as a nurse. I have had the pleasure of working with her for several years in various roles within and outside healthcare. In all settings, she has proven herself to be an exemplary nurse who always puts the needs of her patients first.
She is skilled at diagnosis and treatment but also takes great care in comforting those who are scared or hurting. Her compassion and dedication are evident not only in her work with patients but also with fellow staff members. She is often one of the first to offer help when things get tough.
Jane's skills go beyond simply providing medical care. She possesses valuable leadership qualities that make her an excellent role model for other nurses on the team. Patients feel confident knowing that Jane is taking care of them, and colleagues appreciate having someone they can count on during difficult times.
In short, Jane would be an asset to any healthcare system lucky enough to hire her as a nurse. If you have any questions about her qualifications or experience, please do not hesitate to contact me via email or phone. Thank you for your time!
Best Regards,
[Your Name]
Conclusion
Nursing reference letters can say a lot about a nurse, both professional and personal. For nurses to be truly qualified for work, they must maintain a certain standard of professionalism and dedication to their work.
When writing a reference letter for a nurse, it is essential to showcase the positive aspects of their character. Follow the tips and example template in this post to write a personalized reference letter on your own.
Explore All
Write A Good Reference Articles