A pre-construction meeting agenda sample can help with the pre-construction meeting that needs to be held before the construction project begins.
It is indispensable for establishing guidelines for the meeting and makes for a more effective, efficient, and productive meeting.
What is a Pre-construction Meeting Agenda?
A pre construction meeting agenda is a document that outlines the items that will be discussed during a pre-construction meeting.
This document ensures all stakeholders know what will be covered and allows everyone to come prepared with any questions or concerns they may have.
Typically, the agenda includes topics such as an overview of the project, site logistics, schedule, safety protocols, etc.
Why Is a Pre-construction Meeting Agenda Important?
The pre-construction meeting agenda helps stakeholders understand what needs to be addressed and decided before a project begins. Having an established agenda allows everyone to stay organized and on track.
It is a critical document that helps set the tone and expectations for the project. It lays out topics that need to be discussed and assigns responsibilities to ensure a smooth build process.
A pre-construction meeting agenda is crucial because it sets the tone for the entire project. The items on this list should be discussed and agreed to by the contractor and client to avoid surprises.
The meeting agenda also allows for a review of potential risks and opportunities associated with the project.
It helps to ensure that everyone involved in the project understands its goals, objectives, and scope.
Typical Items Included in a Pre-construction Meeting Agenda
The purpose of the pre-construction meeting is to ensure that everyone understands the project and their role in it.
The agenda should be distributed well in advance so that everyone has time to review it and come prepared. Some typical items for a pre-construction meeting agenda include: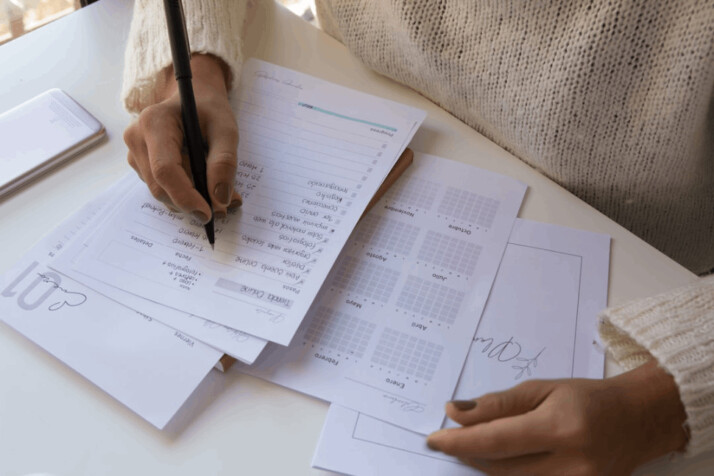 Introductions of all participants
Descriptions of the project, including its objectives, requirements, and constraints;
Identification of key team members with responsibility for specific aspects of the project;
Explanation of how decisions will be made during construction (including voting procedures).
Clarification of each participant's roles and responsibilities.
Budget overview with discussion on changes from the original budget
[Project Name] Site Plan Review – discuss any changes or clarifications needed based on the latest version available. Confirm markups have been addressed by contractor/ architect etc. (if applicable)
Any other pertinent information related to the overall management or execution plan should also be addressed during this meeting.
Points to Note When Preparing for Pre-construction Meeting Agenda
There are a few essential items to keep in mind when preparing for your pre-construction meeting agenda:
First, coordinate with all team members involved in the project, so everyone knows what will be discussed.
Secondly, review the proposed site plan and design drawings to familiarize you with the scope of work.
And finally, gather any existing documentation or reference materials related to the project that may help inform the discussion.
Pre Construction Meeting Agenda Sample With INK
In seconds, INK generates one-of-a-kind templates for meeting agendas similar to those shown below. Simply ask INK and supply a context!
Sample 1:
Welcome to the Pre-Construction Meeting. We'll be discussing the progress of construction and going over some final details before work begins. The agenda for today's meeting is as follows:
1) Introductions
2) Update on Construction Progress
3) Review Site Layout
4) Finalize the Schedule
5) Discuss Safety Concerns
6 ) Any Other Business
Sample 2:
Welcome, everyone! Here is the agenda for today's pre-construction meeting.
We'll discuss the project schedule, delivery dates, and critical milestones.
Please let us know if you have any questions or concerns.
Thank you!
To Wrap Up
A pre construction meeting agenda sample helps in the preparation of the meeting. It helps relieve anxiety, concerns, and anticipation so everyone is focused on completing the project.
Explore All
Write A Meeting Agenda Articles