Professional away messages are a type of email notifying one's supervisor, coworkers, or clients that they won't be at work. It typically contains the dates and reason for the leave, as well as contact information should anyone need to reach them during their absence.
These automated messages allow you to keep everyone updated on your absence without having to write and send them yourself. This article will give you some tips for writing professional away messages. But first, we need to understand its importance.
The Importance of an Out-of-office Message
Vacation messages are as much a matter of courtesy as they are a matter of practicality. It's vital to inform people you aren't in the office because there's a chance they might be trying to contact you. In a business context, clients and employers can interpret a lack of a response as a sign of poor communication.
On the practical side, you have to consider that people will assume that you're at work if you don't inform them otherwise. This means that they are expecting you to perform your typical functions and roles.
They may assign you tasks and expect you to accomplish them while you're away. This won't just hurt your performance but also your team's productivity as a whole, depending on your role.
Regardless of whether you play a significant role, keeping your colleagues and supervisor in the loop is essential. This gives them a chance to reallocate tasks and make the necessary adjustments while you're away.
Things to Include in Professional Away Messages
An effective out-of-office email reply includes three critical components. These are:
The exact dates of your time off and the date of your return.
The reason behind your absences
Names of people who can help while you're out of the office.
Rules for an Effective Vacation Email
Considering the professional context of these emails, it should follow that there are rules and etiquette to observe. Here are some rules to help you write a proper out-of-office email.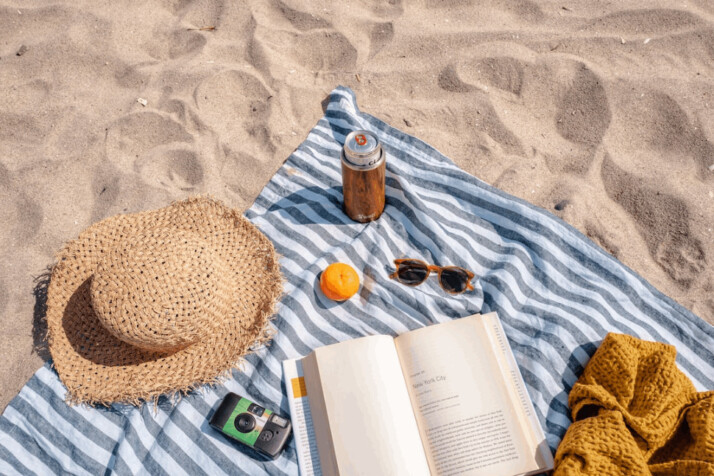 Set a precise date for your return.
Aside from mentioning the dates of your absences, it's essential to add your return date. This gives recipients crucial information allowing them to adjust to your absence accordingly. Businesses thrive on proper planning. Knowing your return date will inform people when they can rely on you again at the office.
Let people know how they can contact you.
Even when you're on leave, it's important to give your workmates a means to contact you in case of an urgent need. This is especially important if you play a major role in your company. An alternate email address or contact number will allow them to reach out to you when necessary.
Thank them for their understanding and cooperation.
Don't forget to be gracious for their understanding and cooperation. Remember that your absence affects the team as a whole, forcing them to make adjustments. A simple show of appreciation goes a long way in nurturing good communication.
Professional Away Message Examples
Example A
Hi,
I'll be away on [start date] until [end date] for my surgery recovery. I'll be back at work on [return date]. If you need anything regarding [x project], please contact Jane at [Jane's number]. She can help you set up the [project detail].
Thanks for your kind consideration and patience.
See you all soon!
Example B
Hello, valued client,
I'm currently on vacation from [date] to [date]. I won't be able to respond immediately, but I'll respond to you as soon as I return on [return date]. Please contact me at [phone number] or [email address] for urgent matters.
Thank you for your patience!
Example C
Dear valued customers,
I won't be available from [period] as I'm working on a crucial social experiment. If you need anything, please send your contact information to Josh. He's more than capable of providing the help you need in the meantime. I'll respond to your questions and messages as soon as I get back.
Thank you for your continued support and patience.
Have a great day!
Example D
Hello valued customers,
I'll be unavailable until [return date] for [reason]. I won't have access to email. If you have an urgent message, please reach out to [colleague name] for assistance at [email]. I'll get back to you as soon as possible.
Thank you for your patience and cooperation.
In Summary
Professional out-of-office messages are automatic responses that inform contacts that you're unavailable. These messages are important because they help coordinate the efforts of your team. They are also a show of basic manners and good business communication skills.
It's important to ensure that your autoresponder includes information such as specific dates and reasons for your absence. This gives recipients an opportunity to make immediate adjustments. Every professional must learn to use these messages to maintain communication with clients and workmates.
The internet is replete with free templates you can use. You can also consider using our Hey INK tool if you want to come up with an effective message.
Explore All
Write A Professional Email Articles