When someone close to us experiences the loss of a loved one, sending condolences is one way to show our support and sympathy.
Writing a professional condolence message may seem intimidating, but it doesn't have to be! In this blog post, we will go through some advice on how to compose a meaningful and professional condolence message.
What Is a Professional Condolence Message?
A professional condolence message is a written communication that conveys sympathy for someone who has suffered a loss.
You can use it to offer comfort and support and provide an opportunity to express your thoughts and feelings during a difficult time. A condolence message should be thoughtful, sincere, and respectful.
Steps to Write Professional Condolences Messages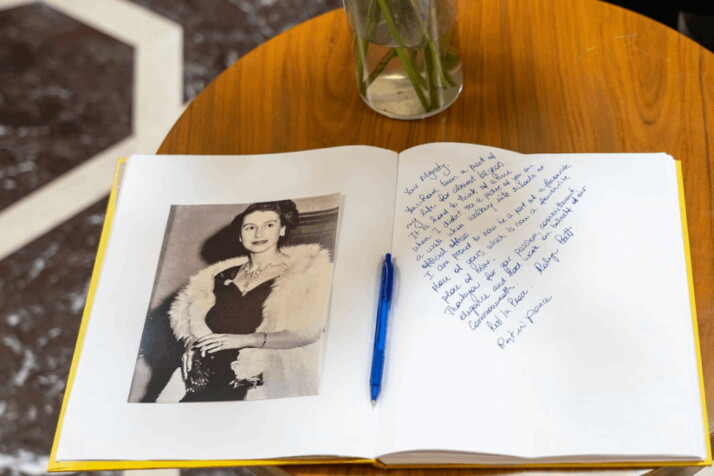 1. Start With Greeting
Begin your message by directly addressing the recipient. Use their name if possible, as this shows extra care and thought in your writing. You might start with "Dear John" or "To the Smith Family," depending on who you are writing to.
2. Express Your Sympathy
After the greeting, express your condolences in a sentence or two. Let the recipient know you are genuinely sorry for their loss, and send them your deepest sympathies.
3. Include a Personal Story
If you have known the deceased, it is thoughtful to include a personal story or memory as part of your condolence message. This will help to give the letter a more personal touch, which can be comforting during this difficult time.
4. Offer Your Support
Make sure to let the person know that you are present for them. If they need anything during this time or want someone to talk to. Offering practical support, such as bringing meals or taking care of tasks around their house, is also a meaningful gesture in showing your support.
5. Close With Kind Wishes
End your message by wishing the recipient strength and peace during this difficult time. If applicable, you can also mention that you are keeping them in your thoughts and prayers.
6. Sign Off
Before sending the condolence message, sign off with a respectful closing such as "Sincerely" or "Take Care."
7. Proofread
Last but not least, make sure to review your message before sending it out. This will help you be certain of no typos or errors in the message and that your wording is appropriate for the occasion.
10 Examples of Condolences Message
1. I was very sorry to learn of the loss of your mother. Her gracious and welcoming nature is something I will never forget. For the time being, know that you are in my prayers and thoughts.
2. "Dear John, I am deeply saddened by your loss. You and your loved ones are in my prayers".
3. "My heartfelt sympathies are with you and your loved ones at this difficult time. Please be sure to reach out if you need me to assist you".
4. "We extend our heartfelt sympathies as you grieve the loss of a wonderful person. We wish you strength and peace during this difficult time."
5. "When I heard of your tragedy, my heart sank. You have my sincerest sympathies, and you keep being in my prayers and thoughts."
6. "We offer our sincerest sympathies during this difficult time. We will always remember fondly the good times we had with your father."
7. "We are deeply saddened by the news of your aunt's passing and wish to express our sincere condolences to you and your family. We will miss having her lively self around"
8. "I am sending you warm thoughts, prayers, and much love at this sad time in your life. Please know that I am just a call away if you need me"
9. "We are all so saddened by your loss and send our sincerest sympathies to you during this difficult time. May peace be with you."
10. "It is with the deepest sympathy that I learn of your grandmother's passing. She was a remarkable person, and she will be missed."
Conclusion
Writing a professional condolence message can be an emotional experience.
Still, by following these tips, you can ensure that your words convey your sympathy and support in the best possible way. This blog post has helped guide you on how to craft a meaningful and sincere condolence message.
Explore All
Write A Professional Email Articles