Salutation is as vital as endings when it comes to writing professional letters, be it a reference letter, business letter, or follow-up letter. There's no better way to begin and end formal letters than with professional letter salutations and endings.
A formal salutation is a greeting used to start a professional letter. It is the first sentence your recipient reads when they open your letter. In comparison, an ending is a conclusion to your letter that leaves the recipient with a good impression.
This guide discusses how to write professional salutations and endings to letters.
Writing Professional Letter Salutations and Endings
Salutations are essential because they set the tone of your letter and specify how your recipient should respond. You can think of the salutation as the written body language of the letter.
The salutation "Dear" is used to begin a professional letter. It is followed by the recipient's last or first name and a comma. If you don't know the recipient well, or it's your first contact with them, use their last name or "Dear [their title]."
When do you write a recipient's first name?
You should only use the recipient's first name if you have known them for a long time and have a good rapport with them.
For instance:
Hello Isaac,
Dear Linda,
Dear Anthony,
When do you address your recipient in their professional capacity?
If you don't know the recipient well, Mr., Ms., or Dr. are appropriate professional salutations to use. You can use the recipient's last name in addition to this.
For instance:
Dear Ms. Peters,
Dear Dr. Job,
Dear Pastor Sam,
When writing a professional salutation, remember to keep it formal. The appropriate professional greeting is Dear [title], followed by the last name. It's good to use Dear [First and last name] or Dear [First name] if you're unclear about the person's pronouns.
General Professional Letter Salutations
Hello sir,
Greetings, Mr. [Last Name]
Dear Ms. [Last Name],
Dear Mrs. [Last name],
Greetings, [First name]
Writing Professional Letter Endings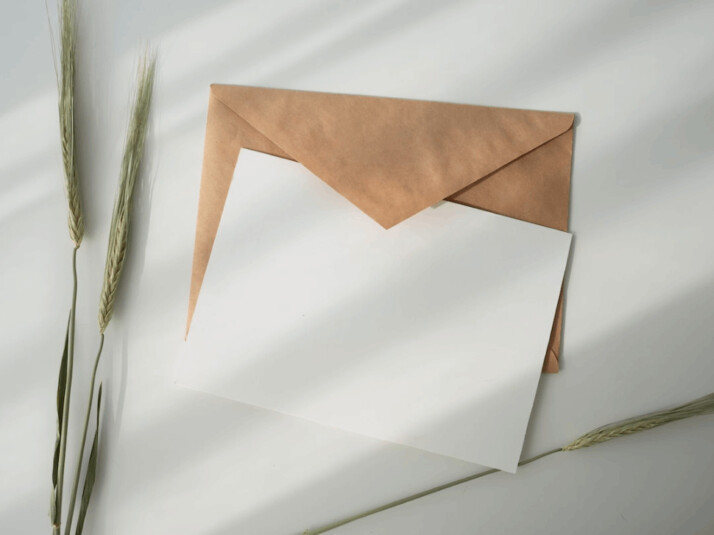 It is essential to conclude a letter politely and formally because it's the final thing your recipient will read. It establishes the tone for subsequent correspondence, enables instructions or next steps, and fosters a relationship with your recipient.
Your professional letter ending must include crucial information, including a concluding paragraph, a signature, and a sign-off. Depending on how you structure it, you may also include your first and last name, job title, phone number, firm, and more.
The Best Email Endings
Your professional ending will depend on how well you know the recipient and the reasons for your writing. For instance, always use phrases like "With appreciation" and "With thankfulness" when asking for a favor or expressing gratitude.
You can also use the following endings depending on the professional letter type.
I appreciate your time,
Another common and recommended professional ending is to thank the reader for the time spent reading your letter. This kind of ending is suitable for letters requesting a favor or hoping to be considered for something.
We hope to speak soon,
This professional ending is ideal in all circumstances and encourages further dialogue with the recipient. This is a terrific ending statement when you want the reader to respond.
With gratitude,
This ending is to thank the reader for their time in reading your letter. It is advised to make use of it for interest and cover letters.
Your professional letter endings should have 2-4 lines of space, and your signature after an appropriate sign-off. Depending on the reader, your signature may include your first and last names and a few other pieces of information for contact purposes.
Yours sincerely,
In professional letter writing, this formal closing is always suitable. It communicates your sincere wish for the message to be understood and acted upon.
Best wishes,
This ending is professional yet a little friendlier. By using this, you give the recipient the impression that you're wishing them luck. This professional ending should be used when writing check-ins, updates, or follow-up emails or letters. Best regards is also a related professional ending.
Other Professional Letter Endings
Regards: You can never go wrong with this.
Best regards: This email sign-off is formal but friendlier than "regards."
Warm regards. This is a great sign-off, especially after an email expressing gratitude.
Yours faithfully: This sign-off is similar to "yours sincerely" in formality. But it's suitable if you don't know the recipient's name.
Cordially: This sign-off is super formal; you should use it when writing a formal email to a new professional contact.
Respectfully: Suggests respect to the recipient.
Kind regards
Final Words
From the salutation to the ending statement of your letter, ensure you maintain a professional tone. You shouldn't start a letter all professionally and end it with something like "ciao"; it ruins the whole thing. The recipient will see you as unprofessional and clueless.
Now that you've learned how to start and end your letter flawlessly, go make a great impression!
Explore All
Write A Professional Email Articles