Looking for human resources professional summary examples but need help figuring out where to start? Use this article to get your job done!
What you can give the potential employer should be highlighted in the summary section of your resume. This could include your soft skills, technical abilities, unique credentials, honors, and other achievements. The hiring manager will want to learn more if your resume is compelling.
Read on to learn about resume summaries, why they're helpful, and the best practices for writing one tailored specifically for a human resources worker.
Meaning: Human Resources Professional Summary
A resume summary is a brief, expert-sounding statement highlighting your most marketable skills and experiences. At the top of your resume, include a quick overview of your qualifications and experience.
An employer can see right away if you have the necessary experience and education for the job from this.
A resume summary should be between three and five sentences. It should highlight your most relevant abilities, experiences, and accomplishments in light of the open position.
Those with extensive HR backgrounds should focus on selecting the most relevant experiences and achievements to highlight in their resume summaries.
What to include in a Human Resource Professional Summary
Consider the following to write a winning executive summary for your human resources resume.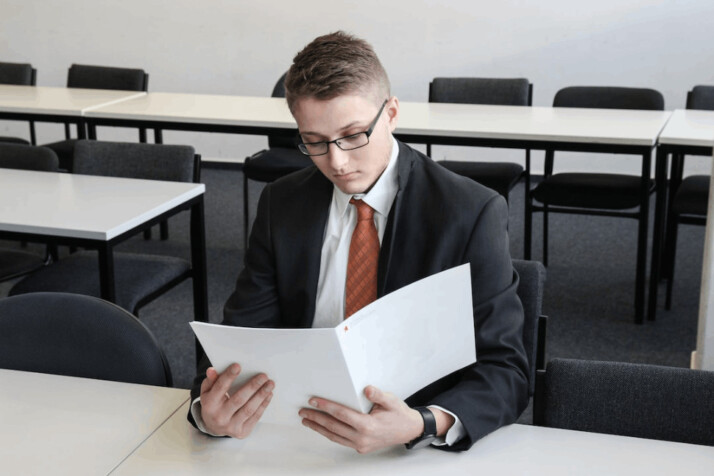 1. Draft your resume thoroughly before summarizing
Even though it comes at the top of your resume, the summary section is really written last. Having written the other parts of your resume, you can look back at the big picture and cherry-pick the greatest examples for your summary.
2. Start with the title
In the opening sentence, introduce yourself and give your job title and years of experience.
3. Summarize your most substantial qualifications first
Justify your application by summarizing your strongest qualifications and relevant experience in a few sentences that directly relate to the position you're seeking. Remember that your goal is to get the potential employer interested enough to keep reading.
4. Insert pertinent keywords wherever possible
An ATS can pre-screen resumes for keywords to save applicants and companies time. You can prove that you meet the job's requirements by including relevant experience and skills and using keywords from the job description.
5. Match your qualifications to the skill needed for the position
Always highlight to potential employers how your experience and skills meet their needs. This bridges the gap between your previous work and the duties of the position you're applying for.
6. Restate what you have to offer
Recheck your summary to ensure it highlights your contributions to the firm rather than your demands.
Guidelines for Writing an HR Professional Summary
Consider these suggestions as you craft your executive summary for your human resources resume:
1. Go through the Job Description
Search for the job roles that intrigue you and make a list of the requirements for each. Adapt your resume so that it highlights your relevant experience and accomplishments.
2. Quantify your successes
Whenever feasible, quantify your successes to emphasize their significance. Compared to simply expressing that you are polite and helpful, stating that you enhanced staff retention by 17% is much more impressive.
3. Keep it brief
Your resume summary should be three to five tightly written phrases long. It should be succinct, ensuring that the employer knows exactly what you're about in a glance.
4. Use action verbs and phrases
A powerful adjective about yourself should open the sentence, and you should also use action verbs and other essential phrases to describe your experience.
5. Review the summary
Review the summary of your resume numerous times for typos. Having a reliable buddy look at your resume summary before sending it out is a good idea. There's a chance they'll see flaws you've overlooked.
Human Resources Professional Summary Examples
Consider the following samples for help with your human resources resume summary.
I am a human resource professional with over ten years of experience. I have a proven track record of successfully managing employee relations, benefits administration, and recruitment processes. My skills and abilities would be an asset to any organization looking for someone to manage their HR functions effectively.
2. As a human resource professional, I have extensive knowledge and experience in all aspects of HR management. I'm skilled at navigating complex workplace issues and creating positive work environments that foster productivity and collaboration. In addition, I have strong recruiting and interviewing skills, as well as expertise in benefits planning and implementation.
Final Words
Use the human resources professional summary examples above to create a quantitative and qualitative resume that impresses hiring managers.
Your summary should be a one-stop shop for all the essential information your potential employers need to make an informed decision about your application.
Explore All
Write Professional Overview Articles