Writing a professional summary for your social work resume can be complex and confusing. After all, you're a social worker — not a wordsmith. But if you won't be unique in the crowded job market and get noticed by hiring managers, do this. You must take the time to craft an engaging summary. This paints a picture of why they should hire you.
In this blog post, we will cover what a professional summary for resume social work is. Learn how to create a good one for your social work resume. Find examples of excellent professional summaries to get started!
What Is a Professional Summary?
A professional summary is an introductory statement on your resume which gives recruiters an overview of your skills, experience, and education. It is the first section a recruiter sees when they look at your resume, so it needs to be punchy and grab their attention.
This summary should focus on what you can bring to the job rather than summarizing your work history.
What to Include in a Professional Summary for Resume Social Work?
An excellent professional summary for social work resumes should include the following
Your name and current job title
Your years of experience in the field
Skills relevant to the role, such as communication, leadership, problem-solving, etc.
Specific achievements that demonstrate your abilities
Certifications or qualifications held in social work
A sentence about why you're an excellent fit for the job
How to Create a Good Professional Summary for Social Work Resume
1. Keep It Short
Aim for around three sentences or 50 words
2. Use Powerful Language and Action Verbs
Focus on showcasing your skills and accomplishments than listing your experiences
3. Tailor It to Each Job
Make sure to read the job description carefully before writing your professional summary so that you know what the employer is looking for
4. Showcase Your Qualifications
You might have special qualifications, such as a degree in social work or any other relevant certifications. Make sure to include them
5. Highlight Experience and Skills
Use concrete examples of what you have done in the past as it relates to the job. Include any transferable skills you may have acquired from previous positions (e.g., communication, problem-solving, etc.)
Examples of Great Professional Summary for Social Work Resume:
Example 1
Highly motivated and passionate social worker with 5+ years of experience providing direct care services to vulnerable adults, adolescents, and families.
Experienced in crisis intervention, case management, and creating effective action plans using evidence-based practice methods. Proficient in de-escalation techniques and a compassionate listener.
Example 2
Experienced social worker with a strong background in critical thinking, project management, and working with diverse populations.
Skilled in providing guidance and support to individuals from all backgrounds by creating action plans tailored to their needs. Proven track record of meeting deadlines, solving complex problems, and finding creative solutions.
Example 3
Dedicated social worker with seven years of experience providing direct care services to adults and families in need.
Extensive knowledge of mental health disorders, addiction, and crisis intervention strategies. Adept at developing effective action plans using evidence-based methods. Excellent communication skills and ability to build positive relationships with clients.
When Preparing Your Resume, Consider These Factors
Summary of your resume.
The top skills of social workers.
Projects, interests, or hobbies that you add.
Each job requires you to customize your resume.
FAQs
Why Should You Not Include a Resume Summary?
Too much information
Walls that are solid
Grammar errors and spelling errors
Personal information that is NOT necessary
Your age
Negative comments about a former employer
Many details about your interests.
How Do You Present Yourself Professionally?
Introduce yourself.
Include relevant professional experience.
You should mention significant personal achievements or awards.
Provide names and phone numbers
Keep it casual and friendly.
Who Is a Social Worker?
Individuals, groups, and families can prevent and deal with everyday problems through social services. These workers diagnose and treat mental, behavioral, and emotional problems.
What Are the Three Characteristics of Social Work?
Compassion, confidence, and competence are the 3C's of mental health in social work.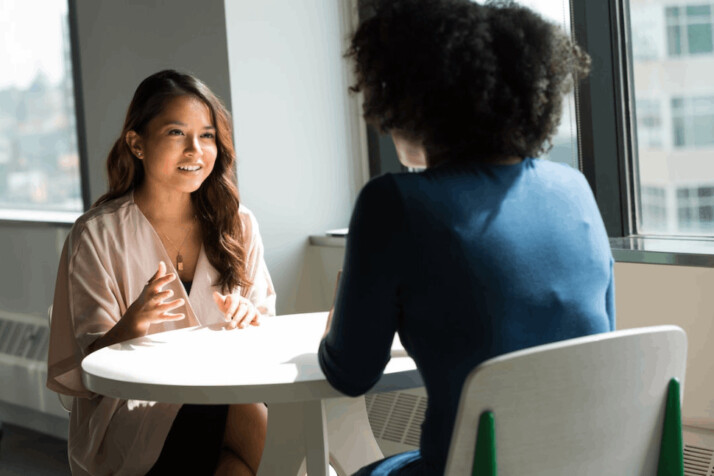 In Summary
Writing an excellent professional summary is essential for any social worker looking to get ahead in the job market. Make sure you craft an engaging overview highlighting your experience, skills, and qualifications.
Use action verbs and powerful language to grab recruiters' attention, and tailor it for each job you apply for. Don't forget to include examples of your work – this is what will impress hiring managers. Good luck!
Explore All
Write Professional Overview Articles