You might be here with a ton of questions. What is the definition of retail mix? How is it different from the marketing mix? What are its key components?
Well, you've come to the right place for answers. This guide will discuss everything that you will need to know about the retail mix. A retail marketing mix is a powerful tool that can influence your conversion rate and help you offer the best customer experiences.
By understanding it, you can be one step closer to achieving a successful business.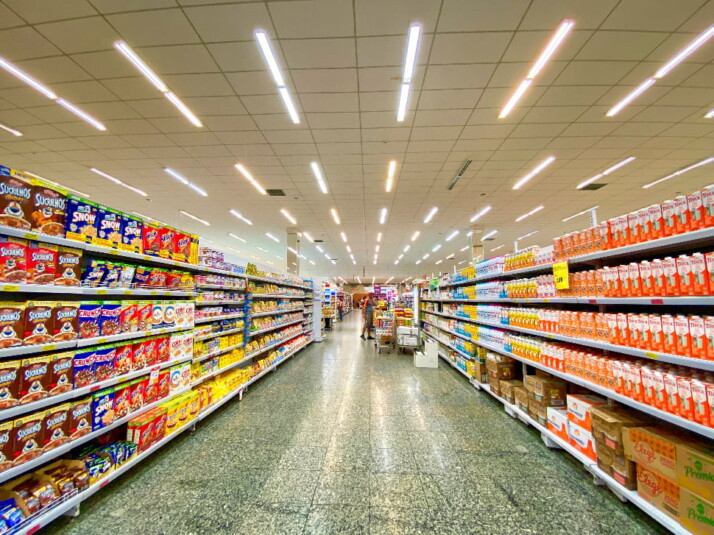 Definition of Retail Mix
The Retail mix is an all-encompassing term for the marketing planning model that considers the entire range of marketing activities undertaken by a retailer. It is how a company arranges its marketing elements to appeal to the target population. It includes several elements, including:
Product or Merchandise
Price
Place or Distribution Channels
Promotion
Process
People
Presentation
These seven elements will be discussed in greater detail in the next section.
Understanding the definition of retail mix enables you to examine and optimize its parameters for increased sales. Depending on the nature of your business and the type of merchandise you sell, you may need a different mix of the elements.
Retail Marketing Mix: The 7 P's
Here are the seven P's of retail marketing mix.
1. Product
Products are the main element of any market. A product is anything that is sold or offered to customers. Anything tangible can be a product, such as a watch, a credit card, or a new men's dress shirt.
In retail, the product you sell is the same for all stores in the retailer's chain. Your job as a store should be to determine the product that you sell. Having a wide variety of product assortments and ensuring that there are enough stocks is something that a retailer must do efficiently.
In addition, your staff should know what you want to offer your customers. They should be able to help them choose the right product when they enter your store.
2. Price
Price in the retail mix refers to major retailers' pricing strategies. Some retailers can set their prices too high to increase demand, or some may choose to offer pricing discounts.
To remain competitive, retailers constantly try to vary their offers to stay on top. This can include minimizing the inventory they carry. They can also offer short-term discounts in marketing their products and services to drive traffic and increase traffic sales.
3. Place
Your products need to be closer to your customers. The more accessible your products are, the more likely customers will buy them. A great way to do this is a retail distribution channel.
Retailers indirectly have an advantage over manufacturers because they sell closer to the end buyers. This can give known retailers "leverage." This leverage is where you offer a discount for purchases made in stores. Your discount has to be competitive. It will encourage consumers to visit your business before they buy from the manufacturer.
4. Promotion
Many retail stores promote their products through promotions like buy one, get two, or buy ten and get one free offer. You can also offer free samples of a product or give a special offer. This will entice more customers. Promotions effectively help convince people to buy or add something to their cart.
Some methods of promotions include:
These are a great way to promote a retail store. You can use targeted ads to generate sales by letting your customers know about new products and specials.
Email marketing is used to send emails to promote a new product or event. It can help you reach a much wider audience. And it's also a much cheaper communication tool!
Social media is a very effective promotional tool. Not only can you promote the product, but you can also promote the company behind the product. You can increase the company's popularity by pointing people to the company's Facebook, Twitter, and other social media pages.
5. Process
The process is one of the most important P in the retail marketing mix. Retail hugely relies on order processing and database management. As a retailer, it is necessary to have a reliable system that employees and customers can easily use.
The entire process should be seamless, from when customers add something to their cart to checking out at the counter. With the growth of companies becoming increasingly dependent on technology, retailers must ensure they have automated systems in place. These systems should be integrated with a retailer's accounting software to ensure accurate sales.
Before the growth of the internet and online technology, physical files were used, but these are costly and hard to manage. With the use of technology with the Retail Marketing Pile, retailers can save time and effort previously spent managing physical files and documents.
6. People
A retail store is only as great as its staff. Everyone should be on board and committed to the store's brand promises, from the store manager to the staff. This will maximize the effectiveness of the entire effort to sell.
Ensure that the store's marketing mix is in check. When implemented properly, you can achieve better inventory management, higher sales, and the best possible customer experience.
7. Presentation
The shelves and the display racks in retail stores can easily be overlooked. But if you don't showcase the products correctly, potential customers may never find the product they're looking for. You need to understand the role of presentation in influencing buyers' decisions.
The main objectives of shelf presentation are to attract the shoppers' attention, encourage impulse buying, increase interest, and encourage browsing. The best shelf presentation utilizes color and texture to draw shoppers into the store.
In an online retail store, the products should be appropriately categorized. The web pages should also load fast and present clear texts and product photos.
To Wrap Up
A retail marketing mix is a vital tool that all retailers should understand, so they can optimize their efforts. It's also a huge deciding factor in whether or not a retailer succeeds or fails.
Learn about the definition of retail mix, its importance, components, and your retail business's profit goals. This will help you make well-informed marketing decisions and increase your retail profits.
Explore All
4P's of Marketing Articles