Product strategy is a strategic plan that defines the creation and delivery of a product to meet the needs of a company's market. The strategy answers questions such as: who the product's target audience is, and how they will benefit from the product.
This article explores the concept of product strategy in detail.
Product Strategy: An Overview
A product strategy is a high-level corporate strategy driving a new product's creation, development, and commercialization. Product strategy is essential to the successful development of a product.
It involves creating new products, determining what features to include in each new product, and marketing the product's features based on customer-specific needs.
Product strategy refers to how organizations seek to adequately respond to market needs. It could be by rapidly deploying new, unproven products or nurturing an established product. The team must have a collaborative and goal-driven purpose to execute a successful product strategy.
A product strategy defines a product vision, mission, and accompanying plan. Vision defines what the product hopes to achieve in the future. The mission represents what the product is and what it offers the users. On the other hand, the plan represents how the product will enter the market.
Importance of Product Strategy
Product strategy is a discipline that helps organizations understand their relationship with their customers, define the right performance metrics, and manage the cost structure. Specifically, it provides a framework for how to craft products and services to meet changing customer needs. Also, to embrace the innovation potential of disruptive technologies.
Product strategy will help you achieve a practical understanding of your audience, competitors, and market. It will also provide an overview of the different market segments and their needs.
Some of the importance of product strategy are:
1. Provides clarity to the team.
A product strategy is an overarching strategy with which a company defines its overall direction, inputs, outputs, and game plan. It outlines how the business will meet its goals.
Without a product strategy, it becomes difficult to determine how a product will be developed and what purpose it will serve. Developers will understand how the parts of the product they're working on play a role in the company's strategic goals. The marketing and sales team will be able to point out the product's benefits and unique selling proposition.
2. Helps you prioritize your product roadmap.
A product strategy gives you a clearer picture of what you hope to accomplish with your product. You can then translate it into a more strategically sound product roadmap that guides your decisions.
With the product strategy, your team will prioritize the right items and manage time and resources to create a quality product.
3. Improves the team's tactical decisions.
The plan drafted for developing a product might change during production. As such, product managers would need to adjust their plans to manage the changes. With a clear product strategy as a reference, you can make strategic decisions regarding the adjustment of your plans.
Components of Product Strategy
There are three significant components of product strategy. They include:
1. Market Vision
The market vision describes the big picture of the product's future. It articulates the company's aspirations and hopes. This includes the product's future users, the market it is developed for, and the opportunity the product will yield for the business.
Market vision also highlights how the product will be positioned in the market and how it will strive against competitors' products.
2. Product Goals
After taking the time to think about the overall market vision, you should set product goals that are specific and measurable. Think of them as checkpoints on your product roadmap. You should also decide on the metrics you will use to measure your product's performance and what kind of team will monitor it.
Goal-setting should be time-based, so there's urgency for when you'll accomplish them. This gives your product much more relevance since you've added a time constraint to its success.
3. Product Initiatives
Product initiatives are themes we create from our product goals and put on our roadmap. They are significant, complex objectives that must be broken into actionable tasks. Examples of product initiatives are adding customer delight, improving customer satisfaction, increasing lifetime customer value, upselling new services, and sustaining product features.
Types of Product Strategies
1. Cost Strategy
This strategy is designed to create a competitive advantage in the marketplace. Also referred to as "cost advantage," it is usually the result of manufacturing a product cheaper or in greater volume than your competitors.
A cost strategy involves taking a small budget and looking for a low-risk way to produce a high-quality product. It could mean finding substitutes for expensive or scarce materials to create a highly-competitive quality product. It also includes a discounting strategy where you provide a product for a lower price so that consumers are more likely to buy it.
2. Differentiation Strategy
The differentiation strategy is another way to stand out in your industry. Differentiators provide the customer with a different level of product performance or experience than any other product. Differentiation strategies include using the best materials to make a unique product. It also involves introducing a new product feature, working with specialized partners, or offering unique customizations.
This approach aims to give the product a delightful personality that consumers want to interact
3. Focus Strategy
The focus strategy targets the needs of a group of people. With a large customer base, you might want to identify the problem of a specific buyer persona and create a personalized solution for them. This is an effective strategy to gain brand loyalty when acquiring new customers.
4. Quality Strategy
The quality strategy focuses on delivering a high-quality product with quantifiable customer benefits. Quality as your product strategy allows you to provide a customer experience worth the product's value.
The high cost of production of such products resulting in their high sales prices, does not deter the buyers. The buyers recognize such products as luxury and worth the investment.
5. Service Strategy
The service strategy is becoming the driving force behind customers' purchasing behavior. Successful companies create a close relationship with the customer. It's not enough to offer the best quality products – outstanding customer service is also required.
A company can build lasting brand loyalty with a quick response and effective after-sales service. For example, a customer that experienced snags during the buying process will think twice about returning to the same brand.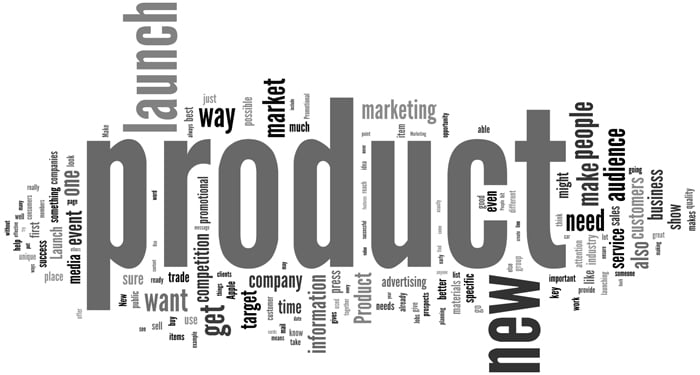 To Wrap Up
A product strategy is a set of tactics that a company uses to help identify and better align its product roadmap, products, and goals.
Through product strategy, a company can improve how it provides its products and services, ultimately improving the quality and experience of users.
Explore All
4P's of Marketing Articles