Microsoft Word is one of the most popular word processors in the industry. It's the application of choice for anyone who creates documents. There are many reasons you need to learn how to create bullet point in Word. Bullet lists change the way your content reads and help make a long paragraph readable. Read on to learn how to use this type of format.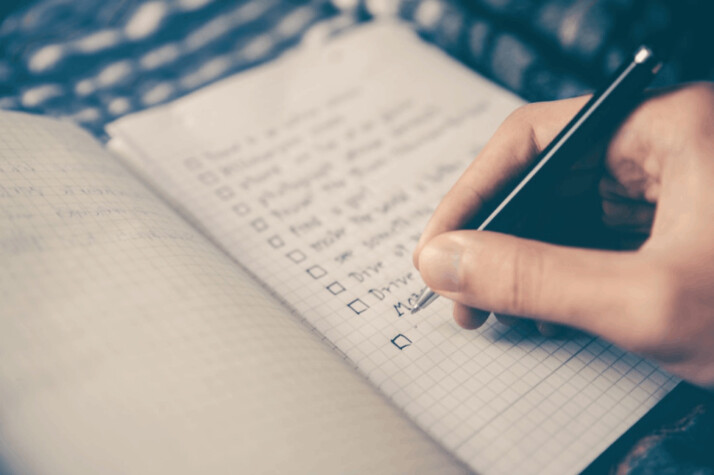 What is a Bullet Point?
A bullet point is a quick summary of an idea presented in a bulleted list. It is one of the simplest and fastest ways to keep up engagement with a story within a presentation or text. It helps keep information easy to read and remember, and it's an effective way to make your content more readable.
Bulleted lists change the way an article presents information, which plays a significant role in whether a reader reads your article in earnest.
When do you Use Bullet Points?
Skilled writers use bulleted lists and bullet points to present key ideas in their content. They organize information to make it easier to digest. As an experienced writer, you should understand how to effectively use bullet point lists and how they can be differentiated from unstructured text.
Remember that nobody likes reading great walls of text because they don't like spending time on it. Moreover, big walls of text tend to intimidate many readers.
Bulleted lists help frame your thoughts in a manner that is pleasing to read and easy to remember. This helps your readers keep track of the information you present and the points you raise in your content.
You can use bullet points in all forms of content, including blog posts, articles, email content, etc.
How to Create Bullet Point in Word
There are many ways to add bullet points in Word. The methods vary depending on the current work you have and how you want Word to present your list.
Copy and Paste
The simplest way to add a bullet to a list is to copy the symbol from the internet and paste it into your document. You can do this by searching for a bullet list on any search engine.
To copy the symbol, press CTRL + C. To paste the symbol, press CTRL + V.
Starting with a Blank Document
Some writers like to start their content by writing an outline. If you're working with a blank document, you can add a bulleted list by following these steps:
Place the cursor at the area you want to add your bulleted list.
Click home, then click on paragraph.
Next, click on the arrow beside bullets.
Choose a bullet style and type the elements in your list.
Press enter every time you want to add a new bullet to your list. Press enter twice to end your bulleted list.
Inserting Bullet to an Existing Document
Other writers like to write the bulk of the content before organizing the information and formatting the document. If you count among them, you can insert a bulleted list using these steps:
Place your cursor at the area you want to create a list.
Click home and open the insert tab.
Under the symbols group, click the symbols button and select the more symbols option.
A symbol menu will appear. This lists all the symbols available in Microsoft Word.
Select the symbol you want to use and click on Insert.
You can use this method to insert many different symbols into your Microsoft Word document. However, you need to stick to simple symbols, so they don't draw attention away from the content you're presenting.
Moreover, you may also want to use numbered lists if you're presenting ranked points or a chronological list. Numbering your list establishes a sense of progression and inter-relatedness among the listed points.
The Bottom Line
A document's format plays a significant role in how a paragraph appears. Lists can change the way information is absorbed, and they can make a paragraph engaging.
Every writer must know how to create bullet point in Word. It allows them to list information in a manner that's easy to digest and remember.
Explore All
Bullet Point Generator Articles