Lists are a great way to outline, organize, or emphasize texts. They improve user experience by categorizing information or grouping similar concepts or items. There are different ways to make a bullet point list or numbered list in Word.
In this article, you'll learn the importance of using the bulleted list and how to create them in Word.
Why Is a Bulleted List Important?
A bulleted list of items can take the form of a one or two-sentence list or be continuous. They are helpful for conveying messages in a simple and direct way. Bullet points are best to highlight steps to achieve a goal and to draw attention to the main point you are trying to make.
For example, You are giving a presentation on a dated topic. You could use a bulleted or numbered list to show how quickly changes have occurred in the last few years.
Why Should You Use a Bulleted List?
A bullet point list is great for educating your audience about a few specific points without confusing them. Bullet points make things easily seen and understood by readers. It is also great for outlining information, and it is easy to read and follow.
A bulleted list can help you break dense paragraphs, making your writing more efficient on the web. Bullet points allow readers to digest what you have to say in a manageable manner and keep them interested.
Create a bullet point list that is readable and concise. A common mistake people make in bullet point lists is including too many bullet points. Make sure not to go overboard with the number of lines in a bullet point list.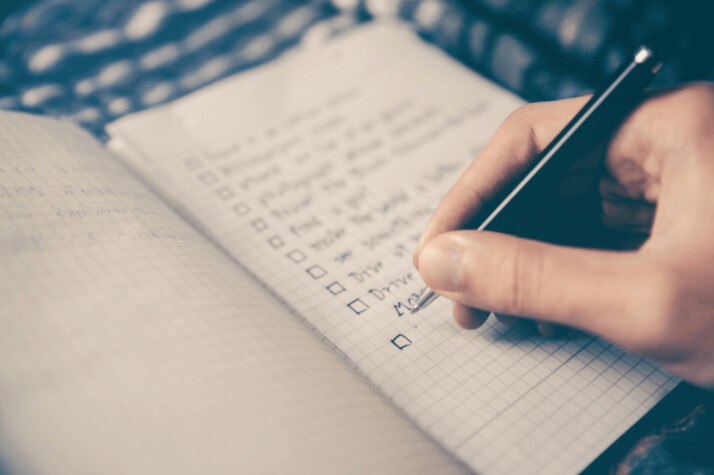 How to Add a Bullet or Numbered List in Word
Adding a bullet to a list in Word is straightforward, but you have a few options. The method that you choose depends on the length of your list, the complexity of the content, and the format of your list. You can include a bullet point anywhere in the list. But typically, you will use it as a tool to emphasize content or point out an item in a list.
Here are the different ways to add bullet points or numbered lists:
Make a Bullet Point List in Word:
Select the whole text that you want to format as a list.
Click the drop-down arrow next to the Bullets command on the Home tab. You will see a list of available bullet styles.
Mouse the cursor over the various bullet styles to see them all. You can see a live preview of the bulleted list format.
Choose the type of bullet you want to use, and the text will be formatted accordingly.
Create a Numbered List in Word:
Word offers various numbering choices if you need to arrange text into a numbered list. Roman numerals, letters, or integers can all be used to structure your list.
Choose the text you want to format as a list.
On the Home tab, click the drop-down arrow next to the Numbering command to see various numbering options.
You can hover the mouse over the various number list styles to see a preview of the styling format.
Select the style you want, and the text will be formatted as a numbered list.
Customizing Bullets Style in Word
Customizing the look of bullets on a list can help you emphasize specific items on your list and personalize its design. You may format bullets in Word in a number of different ways.
Here's how to use a symbol as a bullet in Word:
To Use a Symbol As a Bullet:
Select the existing list you want to format.
Go to the Home tab and select the Bullets command by clicking the drop-down arrow.
Choose Define New Bullet from the drop-down menu, and a dialog box will pop up.
Click on the symbol button, and another dialog box will appear.
Choose a font by clicking the Font drop-down box. The Wingdings and Symbol typefaces are great choices because they contain many practical symbols.
Select your preferred symbol and click OK.
The Define New Bullet dialog box's Preview section will display the symbol. Click OK, and the symbol will show in the formatted list.
Conclusion
Bullet points are easy to follow, edit, and share, which makes them good for blog posts, articles, and newsletters. You can also use them as a quick tool to convey a complex or important point in a brief amount of space.
Bullet points also make it easier to maintain a narrative without confusing your audience by being too wordy. This article outlines the steps to easily make a bullet point list or numbered list in Word.
Explore All
Bullet Point Generator Articles