Cannibalization confuses search engines, making it difficult to index the identical pages. Consequently, duplicate meta description influences SEO negatively. That's why you need a duplicate meta descriptions checker.

It's vital to ensure every page has unique meta descriptions to keep visitors engaged and drive organic traffic. Thankfully, several robust tools are now available on the market for detecting duplicate descriptions.

In this article, we'll discuss how to use such tools efficiently to your advantage.
What Are Duplicate Meta Descriptions?
As the name suggests, a duplicate meta description is when two web pages on the same website share similar descriptions.

This doesn't attract Google penalization, but it negatively affects your SEO.

Meta descriptions summarize the details of your website content. When you duplicate it, you leave users in a dilemma, wondering which webpage is more accurate.

Users aren't the only people that would be confused. Search engines will also struggle to decide which of the two pages is worth indexing.

Fixing duplicate meta descriptions is quite effortless. You can update your CMS and create a unique meta description for each page. Or use a meta description generator like INK to produce personalized descriptions for each page.

How To Detect Duplicate Meta Descriptions

There are two simple ways to discover duplicate meta descriptions. The first step is to run a check through Google search.

How?

Simply type in "site: yourURL.com." in the search field.

Google will list all your indexed pages as the search results. That way, you can find duplicate meta tags and make necessary corrections.

Another way to go about it is to use duplicate meta descriptions checker.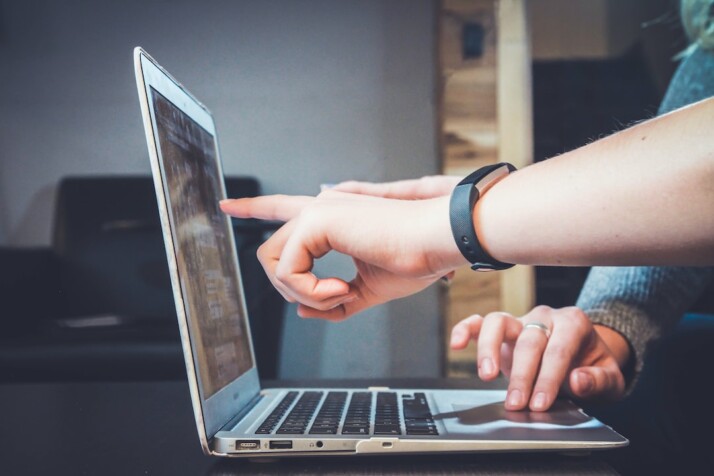 What Are Duplicate Meta Description Checkers?
A Duplicate Meta Description Checker is an online tool that quickly scans a website for duplicated content.

This can identify any duplication of the meta description on your website. It saves time and enables you to focus on writing more unique descriptions.

It can also help you avoid confusing users and search engines while indexing the pages.

Using a Duplicate Meta Description Checker is easy. All you need to do is provide the website URL you want to be scanned. The tool will generate a list of duplicate meta tags if they are present.
The Best Duplicate Meta Descriptions Checker Options
Sitebulb: Audit your website easily and for a fraction of the price with the Sitebulb tool. It provides audit data in split seconds with ease. This tool is great for teams.
SEOgraphy: Being a savvy SEO expert requires experience and maybe a great SEO tool! Put all your SEO worries (including duplicate meta descriptions) to rest with this easy-to-use auditing tool. Just insert your URL and find all duplicate SEO tags.
SEOptimer: Reviewing and optimizing your meta description can't get any easier than this. SEOptimizer offers free auditing for trial and provides accurate results.
SEO Site Checkup: Run a quick meta description test on your website to rectify duplicate meta description issues. With intentions to aid your SEO in every way possible, SEO Site Checkup results are fast and accurate.
Small SEO Tools: Thoroughly analyze your metadata with Small SEO Tools. This tool checks if your meta tags are in the right position and confirm their appropriateness for the page. Undoubtedly, correcting a duplicate meta description is just one of the numerous benefits of this tool.
Final Words
A duplicate meta description checker is a great tool that detects descriptions that aren't unique.

While duplicating meta descriptions isn't a breach of rules, it negates your SEO progress. That's why you must be deliberate about promoting unique content and meta tags on your website.

Ready to weed out the duplicated descriptions on your page? Try any of the meta description checkers above.
Explore All
Ecommerce Meta Descriptions Articles