Do you want to be found in search engine results and get more clicks? If so, meta descriptions are the key! Crafting a killer meta description that accurately reflects your content can take your SEO game up a notch. And we're here to guide you on how to write a killer meta description easily.

This article provides easy-to-follow tips for writing an effective meta description to increase your click-through rate and boost your SEO. Let's dive in.
What is a Meta Description?
A meta description summarizes the content that appears on a website page. You can usually find this below the page's title on the search engine results page (SERP)

This snippet of the text provides an overview of what visitors can expect when they visit the page. It can also help search engines understand the purpose and relevancy of the page to its users.
Why Your Meta Description Matters
You might wonder how this small text can be such a big deal for SEO. Well, for one thing, meta descriptions allow search engines to gain an insight into the topic and content of a webpage. And this leads to more accurate indexing and ranking.

A well-written description can also help users search for specific topics online. When done right, they can entice more people to click on your site.

Read below to learn more about how your SEO strategy can benefit from a meta description.
How Meta Descriptions Can Help With SEO
A well-written meta description can boost SEO in several ways:
Increase page ranking: An optimized meta description helps search engine bots better understand the web page. This increases its chances of being indexed higher in SERPs.
Improve user experience: From the description alone, users will get an idea of what they will find on the webpage before clicking. This provides a better overall user experience because they won't have to scroll through many pages to find what they need.
Higher click-through rates: An optimized meta description makes it easier for potential visitors to recognize why they should visit your website. This often increases the click rate, leading to improved organic visibility.
Reach a more targeted audience: Meta descriptions enable businesses to target specific audiences based on their interests or searches. Optimizing keyword usage will ensure that only those interested in the topic are drawn to the page, leading to increased engagement.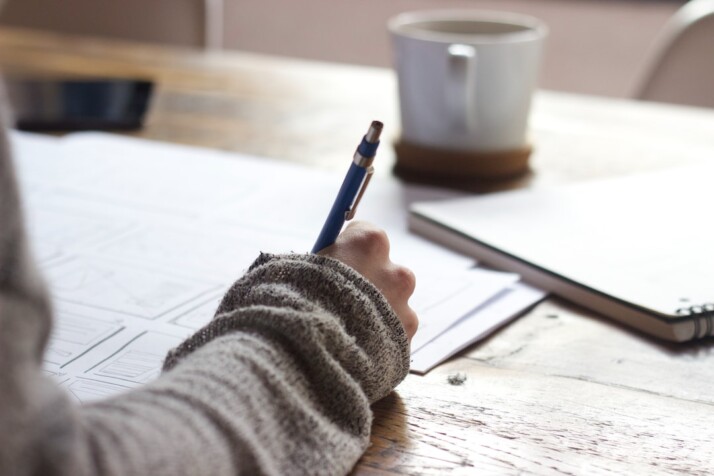 How to Write a Killer Meta Description
Keep it concise.
Meta descriptions should be at most 160 characters long to fit neatly onto SERPs. Keep your description concise and to the point. It should give readers an accurate idea of what's on the page without going into too much detail.
Include relevant keywords.
To ensure that the right people find your content, include keywords in your description that potential readers might use when searching. This also makes it easier for people to understand the relevancy of your content to their query.
Be descriptive yet engaging.
Meta descriptions should give a good indication of what's contained on the page. But they should also remain interesting to entice people to click through. Use active, descriptive language while still making sure to stay within the character limit.
Highlight the value of your content.
Emphasize what they can learn or gain from going to your site. Mention the main topics that the content will cover that can be valuable for them. Highlight the value of your content without sounding too promotional.
Include a call to action.
A call to action encourages readers to take the next step and click through to your page or purchase your product. Choose words carefully here – "learn more" or "discover now" can often work well.
Write unique descriptions for each page.
Ensure each page has its unique meta description. This looks better on the SERP. And it will also help boost your ranking, as search engines like to see fresh, original content.
Proofread your work.
As with all writing tasks, proofreading is a must. Make sure your meta descriptions are free from typos, spelling mistakes, and grammatical errors before publishing them online.
Write Better Meta Descriptions With INK
Ultimately, learning how to write a killer meta description ensures visitors get the best first impression of your website. This makes it an invaluable asset to any online presence.

If you're stuck writing your meta descriptions, you can always use AI writing tools like the INK AI Assistant. This tool is incredibly easy to use and can write anything for you, from blogs and social media posts to meta titles and descriptions.

Try it out today and save a ton of time from brainstorming for the perfect meta description!
Explore All
Ecommerce Meta Descriptions Articles