A meta description is a crucial element of any SEO strategy. And there are many ways to optimize your meta descriptions for success. One of the most effective ways is by using keywords in meta descriptions.

In this article, we'll outline the benefits of keyword-rich meta descriptions. We'll also share some best practices for writing a meta description that's both effective and engaging.
What is a Meta Description?
A meta description summarizes a web page's content in search engine results. It gives potential visitors an insight into what the webpage offers and why they should click on it. Search engine algorithms also use these descriptions to determine relevancy when ranking websites in response to user queries.
Why Your Meta Description Matters
When done right, a meta description can do wonders for your site. They can affect the ranking of your pages on search engines and how visitors see your page.

Interesting and optimized meta descriptions will often lead to higher clickthrough rates, which in turn increase rankings as well as user engagement. Additionally, effective meta descriptions can act as an advertisement for your web pages, making it easier for users to find the value in your posts.
Benefits of Using Keywords in Meta Descriptions
Search engine crawlers use meta descriptions to determine what a web page contains and how it relates to specific searches. Descriptions with relevant keywords will rank much higher than those without a well-crafted description.

A keyword-rich meta description can also help you to:
Increase Search Visibility: Using keywords in meta descriptions helps to increase visibility and relevance within search engine results. This makes it easier for users to find content related to their queries quickly and easily.
Improve Clickthrough Rates: Including relevant and compelling words in a meta description can help entice users to click through to the website. And this will drive more traffic and potential customers to the site.
Targeted Audience Reach: By using specific keywords relevant to an audience, businesses can target their desired audiences more accurately. It can help you craft meta descriptions tailored to their needs.
Improved User Experience: When users find what they are looking for quickly, it leads to an improved overall user experience. If keyword phrases used in meta descriptions accurately describe the content, visitors will easily find what they need with fewer clicks.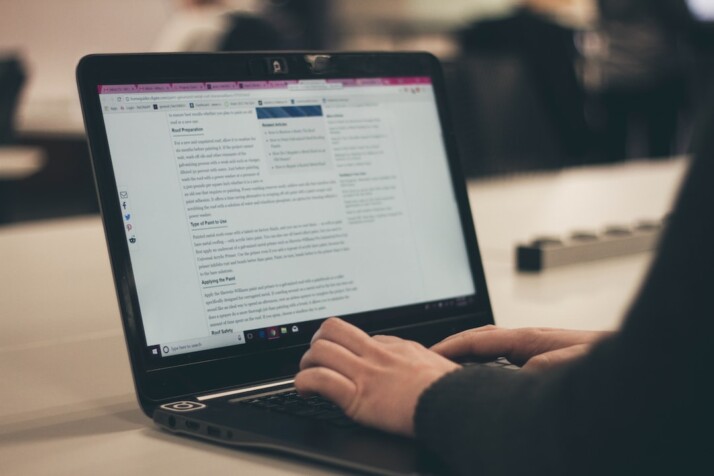 Best Practices for Optimizing Meta Descriptions
Keep meta descriptions concise and to the point.
Meta descriptions should ideally be no longer than 150 characters. If it's any longer than that, it can get cut off from being displayed on search results.
Incorporate a call to action.
A meta description should include an actionable phrase that encourages searchers to click through to learn more about your product or service. The use of verbs such as "discover," "learn," or "explore" are common examples of persuasive language used in effective meta-descriptions.
Make sure each page has its own unique meta description.
Duplicating meta descriptions across multiple pages of your site may result in being penalized by search engines. Be sure to create a different meta description for every page on your website.
Highlight the value of your page.
Use your meta description to emphasize why visitors should choose your website over others. Explain how you add more value than competitors by mentioning unique features or services your business offers.
Conclusion
By crafting unique and engaging descriptions, businesses can optimize their visibility and draw more organic traffic to their website. Remember that your descriptions should accurately reflect the content of the page. It should also use language that resonates with readers to encourage them to click through to the page.

The combination of these best practices and strategically using keywords in meta descriptions can help significantly boost your online visibility!
Explore All
Ecommerce Meta Descriptions Articles