Summarizing helps students and professionals condense complex and lengthy text into meaningful consumable writing. Thanks to AI advancements that made apps for writing a summary possible.
In this time and era, technological advancements allow us to automatically and quickly summarize texts without manual effort.
You can easily summarize the texts using multiple apps for summary writing, whether they are business documents or academic notes. This article outlines some effective and popular summarizing tools that can help both professionals and students.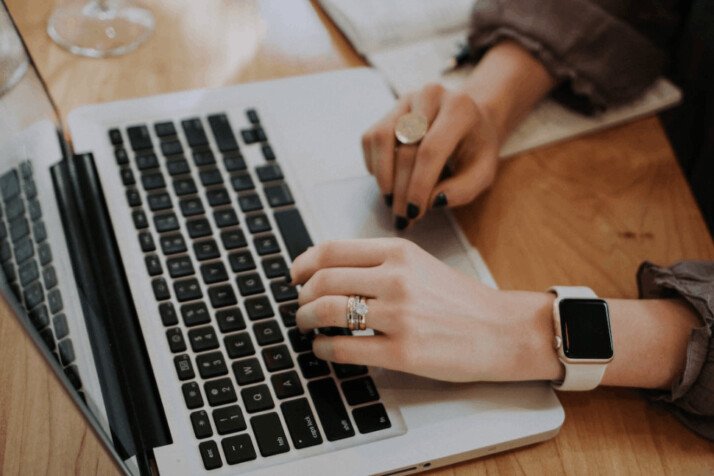 List of the Best Apps for Writing Summary
Summarizing lengthy articles or research papers is a common assignment in academic writing.
The purpose of these summarization tools is to shorten text while retaining the key points. When asked to summarize an article within a tight deadline, the following apps for writing a summary can help you get it done faster.
INK
The INK Text summarizer is an excellent AI-powered tool to help you summarize lengthy texts in seconds. It will help you extract vital information from a text and structure them in an easy-to-understand format. The tool uses AI-powered algorithms to pick up the most relevant points from a text document.
If you're looking for an easy-to-use and efficient online tool, the INK text summarizer is just right to communicate with purpose. This tool can help you organize information efficiently and summarize documents to their key points while saving you time and energy. This web-based summarizing tool will also show you multiple summarized versions of the same text. It helps you choose the one that meets your requirements.
Quillbot
Quillbot is another great web-based summarizing tool that enables you to extract the key points from any text with just one click. The tool extracts the most crucial information from your long-form content using AI-based algorithms. It also ensures that the summary accurately captures the original context.
QuillBot uses Key Sentences or Paragraph mode to summarize your content. The Key Sentences mode extracts the key sentences from your material and highlights them in bullet points. The Paragraph mode summarizes the content and outputs the result in a paragraph format. It also offers a summary length slider to adjust the length of your summary and the number of sentences to include in it.
Resoomer
Resoomer is a multilingual summarizing and paraphrasing tool that makes it quick and easy to summarize documents online. You can use this tool to quickly filter content by important factors, key topics, and ideas to quickly comprehend the text. Use this simple tool whenever you need to summarize or analyze content.
You can copy and paste the text into this tool for a quick summary or use its extension to summarize web articles and documents. It has a very simple, fast, and user-friendly interface. You can use Resoomer to quickly identify the key concepts and information from your text and turn that into a well-structured summary.
SummarizeBot
SummarizeBot is a great AI-powered summarizing tool that saves time and delivers accurate text summaries. It makes lengthy pieces of text easily digestible by condensing them into manageable and meaningful small sections.
This summarizing tool analyzes documents, multimedia files, or web links to extract the key concepts and summarize them. The tool makes use of technology to produce the best summary outcomes possible.
It's easy to use and also free of ads which improve user experience and quickly compress text to save time on research. SummarizeBot works with almost all languages and file formats, including doc, pdf, mp3, jpg, and txt.
Scholarcy
Scholarcy is an online article summarizer that quickly reads your content and divides it into bite-sized chunks for easier access and evaluation. The tool has links to open-access versions of cited sources which you can configure to pull out tables, images, and figures. Scholarcy enables you to read quickly, comprehend the main ideas, and follow arguments within minutes.
The tool also offers browser extensions for Chrome and Edge to easily summarize online documents. Additionally, the summarizing tool makes recommendations for related reading, identifies and prepares summaries for you, and extracts tables and figures.
Conclusion
Summary writing is a key skill and requirement in both academic and professional spheres. With so much written content and so little time in this fast-paced world, people need to consume key information faster.
That's where apps for summary writing come into play. This article lists some of the popular and efficient summarizing tools to help you compress lengthy documents in seconds!
Explore All
Text Summarizer Articles