When recruiters search for potential candidates, they rarely go through each profile they come across. Most times, they filter candidates based on their resume and profile summary. If you want to prosper on LinkedIn, there are a few skills you need to master. You can start by learning how to write a LinkedIn summary.
This easy guide will explain LinkedIn summaries and their importance. It will then provide you with some helpful tips. Let's start.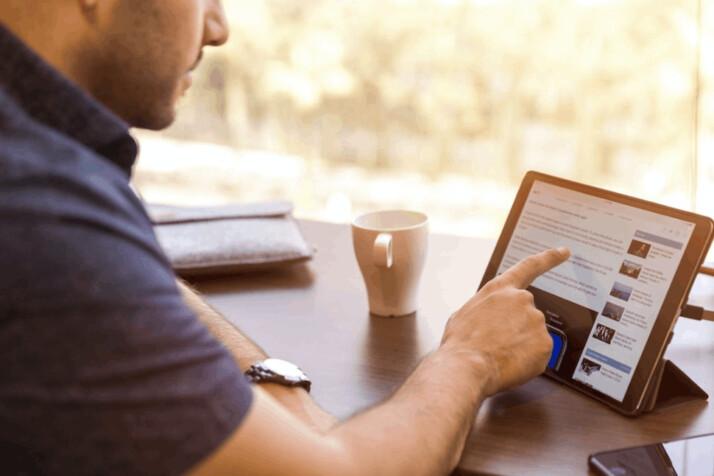 What is a LinkedIn Summary?
A LinkedIn summary is a short paragraph on your LinkedIn profile. It outlines your unique qualities, skills, and professional experience in a concise, professional manner. It's your chance to shine in a crowded professional environment by reaching out to employers and potential clients.
They help you stand out from the rest of the LinkedIn user base, but more importantly, they help employers find specific talent. Don't forget that LinkedIn pages also show up on SERPs. This means that your summary not only provides a brief overview of your skill set and experience but also serves as an SEO mechanism.
It's more than a resume. Your LinkedIn bio is a resource that tells a story of your professional life.
The Importance of a LinkedIn Summary
LinkedIn's summaries are important because they cover a lot of information. A good summary should contain a deep and accurate portrayal of your experience, employer, and qualifications.
Just as we look for jobs, potential employers search for applicants they feel will likely fulfill a particular role. LinkedIn's summaries give hiring managers a quick way to determine your suitability for a role. They often do this through a platform search using keywords.
The search engine will then return results relevant to a recruitment professional's search parameters. A good LinkedIn summary provides the search engine context on whether your profile matches a user's search query.
Just with SEO, your LinkedIn summary must satisfy both search engines and recruitment professionals.
The next section will provide some tips on how to write a LinkedIn summary.
How to Write a LinkedIn Summary
Writing a LinkedIn summary is more about providing potential employers with accurate information, so they can gauge your suitability for a role. While style and personality are still important factors, your summary must highlight your professional abilities and experience. Below, you'll find a few tips to help guide you as you frame your words into a summary.
Start with a Good Hook
A hook is a short statement that captures the attention of your reader. It's an opening sentence that gives them a reason to read the rest of your profile. Sometimes no matter how good your content is, it won't convert until your reader connects with you on LinkedIn. LinkedIn displays only the first three lines of your bio.
Try to condense relevant information to this length. You can start by explaining what sets you apart from your competitors.
Focus on Your Strengths
Focusing on your strengths and accomplishments highlights your capabilities. Talk about how you used your strengths to achieve your accomplishments. Try to highlight both your technical and soft skills.
Use Industry-Related Keywords
Using industry-related keywords helps improve your profile's searchability because it helps search engines know what industries you're in.
Keywords can come in the form of skills, industry jargon, and job titles. These keywords give search engines context on which search terms your profile satisfies.
Be Conversational
A conversational tone helps ease recruiters because it shows that you have good communication skills and a pleasant personality. Business doesn't always have to be formal and dull. Try to show that you're open-minded and that you're easy to talk to. Recruiters are more likely to gravitate to people who are interesting and entertaining.
Use the First-Person Perspective
Using pronouns such as "I', "me," and "my" give your summary a personal touch. It's an easy way to create a connection with your audience, and it helps make it easier to share your story.
This is especially effective if you have a unique career story to share.
Close with a Call to Action
Finally, once you've included all the necessary information, end your summary on a strong note. A call to action urges readers to connect with you and take active steps toward hiring you.
It's a way to encourage readers to reach out to you, especially if they like what they see on paper.
In Summary
Your LinkedIn summary is different from other bios because it has a significant impact on your professional life. It helps prospective clients and employers find the people they need. Your LinkedIn summary is a quick and easy way to tell your readers about your skills, experience, and accomplishments.
We hope this simple guide gives you the knowledge you need to write effective LinkedIn summaries. May they help you find your next big break.
Explore All
Text Summarizer Articles