Writing a formal condolence letter for a deceased loved one shows your sincere thoughts about the bereaved.
What is a Formal Condolence Letter?
Words are necessary as you send sympathy to a family who experienced the death of a relative, especially in writing a condolence letter. Despite our loss for words, sending a thoughtful note, card or letter gives a personal touch.
Death of someone close to you can be stressful. After their passing, the organization or company they involve with contact their loved ones.
Your writing should represent on behalf of a company or organization. Condolence letters are one of the easiest ways to communicate your sympathies to the individual concerned.
Condolence letters intend to express support to family members of the deceased. It takes tact and proper etiquette to write a good letter.
How does an Ideal Condolence Letter Look Like?
Let the letter be comforting, send the right message, and sound heartfelt. Keep in mind as you write a condolence message, you should let the recipient know your sincerity.
Without a doubt, it's awkward to write condolence letters for acquaintances, employees, and business clients.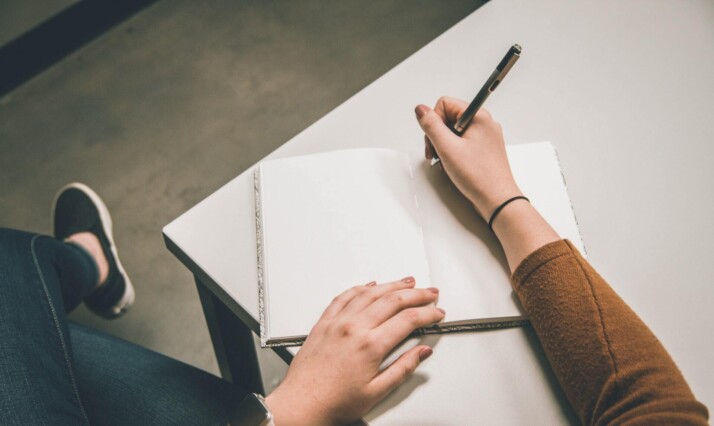 Why is Writing a Condolence Letter Important?
A written message provides a space for acknowledging a loss, respecting mournful days, and acknowledging the grief of a friend or family member. A simple note is a personal way to show your support at a time when it matters most.
Amidst grief, we feel lost, helpless, and confused. You may be able to help them cope or feel loved and supported when you write to the bereaved.
Rather than providing an ambiguous offer, share a practical and specific step that you can take to assist your family member or friend. You might say, "I am here to help whatever you need" instead of "Can I bring you dinner next weekend?".
Don't be concerned about perfect grammar if you are stuck with yourself. Your sympathy for the loved ones of the deceased matters most.
Condolence letters convey sympathy to the bereaved. Additionally, it can offer specific support.
This kind of letter is written to express support for the family and remember the person who passed.
Don't feel like you need to get too fancy or write a poem or verse on your own. Write what truly comes from your heart.
Aside from writing formal condolence letters, you may also do other thoughtful acts to show your care. Send flowers or bulbs to the funeral home or family home. Also, you may ask a member of your organization to create a sympathy basket with comforting items. By doing these things, you show how great the deceased is as a person.
How to Write a Formal Condolence Letter?
You should address your letter directly with the deceased's name. Grieving individuals can comfort and remember their deceased's presence by saying and hearing their names.
Include a line of text in your letter that explains what is obvious in a straightforward way. Saying, "I am sorry to hear your mother passed away" is fine.
Depending on your audience, you might use language such as "passed" or "transitioned".
Keep your letter brief and unspecific so that it does not overwhelm the grieving person. However, make sure you emphasize something special about the deceased. Add personal details to your condolence letter, as it will feel very special and heartfelt.
You shouldn't shy away from sharing your favorite memory of the deceased. Your reminiscence can serve as comfort, joy, and connection to the bereaved — particularly if you are unknown to them before.
Instead of traditional letter sign-offs like "sincerely," "love" or "thinking of you," try something more active. You can say "You are in my thoughts and prayers" or,"I am here to support you". Further statements such as this will emphasize your continued sympathy.
It will also help you to write when you use a sample condolence letter as a guide.
Example of Formal Condolence Letter
Here are few tips that you can use when you write a condolence letter.
Let the letter be kind and polite. The following is a sample of an official condolence letter written on death of a colleague to his wife.
Dear Michaela,
The following letter begs me to express my sadness and heartfelt grief. All of us at Angel Roofing would like to express our sincere condolences for the loss of Mark, your husband.
Your husband's death, shocked and saddened me. I know how much you loved him as a partner and best friend forever.
Mark was thoughtful and generous, and his devotion to family and church was admirable. My trust in Mark extended to events whenever I needed help.
I have also seen Mark's best qualities in you, as you will also go out of your way to help others.
We will cherish the memories we have of Mark. I remember meeting Mark for the first time at his dinner party.
He made everyone laugh, and his smile lit up the room.
The next week will be very busy for you.
Yet I assure you, that you will have peace. I will be there to support you during this difficult time.
Your loss saddens me deeply. My memories of fun times and wonderful memories Mark and I spent together as friends fill me with joy.
I wish you courage, strength, and love as we help you through this loss. He will remain forever in the memories of all who loved him.
My deepest condolences are extended. I am thinking about you and your family during this difficult time.
I hope you learn how to cope, but please take your time.
We are praying for you.
I pray God comforts you and your family.
Here for you always,
Ted
To Wrap Up
A condolence letter is a letter of comfort written to someone who has just experienced the death of anyone close to them.
In addition to being written by friends, family members, or colleagues, such letters serve as a means of cheering up the recipient. Also, to provide how to deal with the situation, and show how sorry you are for the loss.
You have to let the bereaved know that your thoughts are with them. The letter should also be polite, with specific attention paid to proper etiquette.
Explore All
Formal Letter Articles