A formal letter of interest is one of the most prevalent methods of job-searching. This is a fine line between asking someone for a job and telling them why you are perfect for the position. This type of letter is also a way to get an employer's attention.
What Is a Formal Letter of Interest?
A formal letter of interest is a written request from job seekers to persuade companies to consider them for the position. It proves that you're interested and enthusiastic about the job, qualified, and great at your chosen field.
A letter of interest expresses your desire to work for a company even if no job openings are advertised. It's also known as a statement of interest or a letter of intent. These letters are written by students or apprentices who have completed their training and require mentor assistance.
Why Should You Write a Letter of Interest?
A letter of interest is one of the most effective ways of reaching out to employers and companies. Many employers and managers expect a letter of interest when they receive submissions to open job positions. If you are attending a job fair, you might be asked to compose a letter of interest.
To land the job you deserve and make your dream come true, you need to write a letter of interest. It should display your qualifications, experience, and why you want the particular job.
You don't want to submit a generic cover letter that anyone could write. And you certainly don't want to use the dictionary definition of a letter. These letters are more impactful when your letter is as personalized as you can make it.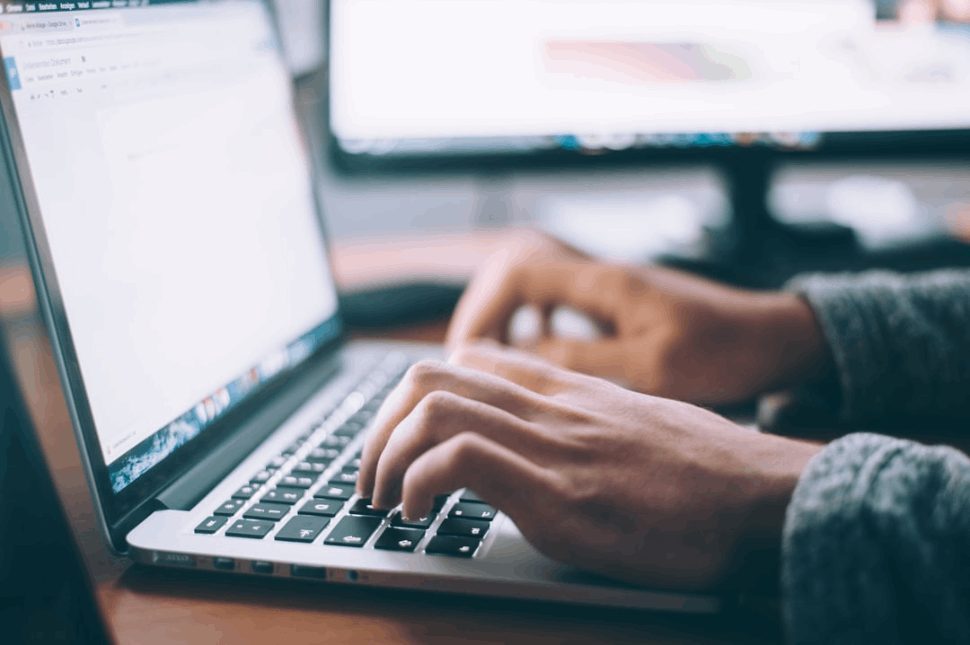 How to Write a Letter of Interest?
A formal letter of interest is a written document that a potential employer sends over to inform you of their hiring process. It is a letter of intent between you and the hiring manager. It allows you to demonstrate your suitability for the work.
You need to convince the employer why you are the ideal candidate for the job before they do extensive interviews. For a detailed look at making a great impression on the hiring manager, read through the steps below.
1. Research your target company
Gather information about the company. Read up on the founder, how the company came to be, and its mission statement. Search for news articles and social media mentions. All this information will help you develop your target company profile before writing your letter of interest.
2. Use the proper format of the letter
To make your letter of interest impress the employer, keep your language professional. Writing a letter of interest can be daunting for people who haven't done it before.
Remember to think about your strengths, skills, and experience and how they align with the position you are applying for. Make sure the letter is in an easy-to-read, balanced, and well-written format.
Begin with a subject line that draws the attention of the hiring manager and include your contact information and personal information, followed by:
The date
A polite greeting
The first paragraph
Body
Final statement
3. Introduce yourself
Introduce yourself and explain how and where you found out about the organization and why you're contacting the recruiting manager in the first paragraph. This letter is about expressing your interest as well.
It's important to start with introductions: where you work, your title, and why you are interested in the position. A brief summary of what you're looking for in the position and a testimonial about your skills and experience is preferred.
It's also good to provide information about your education and what you did before.
4. Write about your strengths
It is important to mention your strengths in your letters of interest. To be hired, you need to let the employer know the specific reason you are advertising for a certain position.
In your letter of interest, focus on the skills that make you the best candidate for the position you are looking for. The body of your letter should focus on the abilities, qualities, and experience that distinguish you as a strong candidate.
You need to make a great first impression in this part by listing all of the important qualities you can contribute to the firm.
5. Close your letter
The closing of your letter should be brief and to the point. Use an "and finally" or a "sincerely" to finish your letter and display gratitude. Include a call to action, inviting the reader to contact you to learn more about your resume or schedule an informational interview.
Thank the reader for taking the time to read your message by clearly stating your interest in working for the organization. You will want to keep this paragraph short and sweet.
To Wrap Up
A formal letter of interest is the perfect way to build a relationship with a potential employer. Writing a letter of interest could also be the opening step to landing a job.
A letter of interest is a brief document sharing your qualifications and explaining why you would be a viable employee. If you want your foot in the door, make sure the letter is correct and professional. Remember always to send a cover letter and resume with your letter of interest.
Frequently asked questions
How do you let a company know you are interested?
Connect your company with your employer.
Complete the optional application steps.
Make sure you want the job.
Openly ask the interviewer how things went.
How do you write a formal interest letter?
Your letter of interest should focus on the reason your company interests you, what you have to offer, and why your skills and experience would be valuable to the company. Let's sell yourself, explaining how you would add value to the company.
What is the difference between letter of intent and letter of interest?
It is the nature of commitment that separates a letter of interest from a statement of intent. Letters of intent demonstrate greater commitment than letters of interest, so they represent a higher level of commitment.
How long should a brief statement of interest?
Briefly describe what you were trying to solve, how you solved it, and what you came up with as a solution or conclusion. You will have limited time or space to write too much, but you should be able to do it quickly in two or three sentences.
What is the difference between a letter of interest and a cover letter?
Your motivations and driving factors are discussed in your letter of interest: Your intentions and why you want to work for the company. Your cover letter must explain why you are the best candidate for the job you're applying for.
How long should an interest statement be?
As with the statement of interest, you should pack a great deal of information into a maximum of two pages (depending on the program).
How do you write a letter of interest with no experience?
Make sure the job posting is well-written and research the company's website.
Ensure your contact information is included at the top of the document.
Introduce yourself and greet the reader.
You must elaborate your achievements and skills relevant to the position.
Make sure you explain why you are the best candidate for the position.
How do you convince an employer to take a chance on you sample?
The two things you tell me will never have to be twice.
The job/assignment you give me will be completed with excellence.
I am very accommodating.
The only thing I am taught is I am easily correctable and instructable.
As an employee, I am loyal.
What is the format for a statement of interest?
Included in your statement of interest is:. An informal greeting given to a specific person. What interest you have in the company and, if possible, how you feel about them. Let us briefly describe your skills that will be most useful to the company with examples.
How do you end a Statement of Interest?
The end of the statement of purpose should summarize the points discussed in the essay. It also makes sense to just repeat the thesis statement in conclusion and emphasize your motivation once more. The last point is to summarize how you are the best candidate for this position.
What should the first paragraph of a cover letter include?
Your cover letter should grab the hiring manager's attention and make them want to read it. Start with a strong belief statement, or lead with measurable achievements and you'll be able to write an attention-grabbing opening paragraph.
What is a professional letter of interest?
A letter of interest is a formal letter by which prospective applicants are introduced to a company that has not advertised a job opportunity. Letters of interest are intended to showcase an applicant's talent, experience, and qualifications, and to express their interest in working for a target company.
How do you express interest in a job without sounding desperate?
Make an appointment for an informational meeting.
Provide Insight
Commitment to the Mission.
Become more passionate and find ways to contribute.
What motivates you to choose your career.
Company: Get In Love With It.
Get expert advice first.
Get to know their content.
Should you introduce yourself in a cover letter?
You should introduce yourself in a cover letter as well. Simply introduce yourself, state your name, the position you are applying for, and how you found it. I am applying for the open Account Manager role listed on LinkedIn, for instance.
How long is a letter of interest?
You should not have to worry: Cover letters should be one page long and divided into three to four paragraphs. In the first paragraph, state the reason you are writing and how you heard about the position. Information with attention-grabbing, yet professional content.