Writing a formal thank you letter for scholarship doesn't have to be complex. This article explores the detail.
What is a Scholarship Thank You Letter?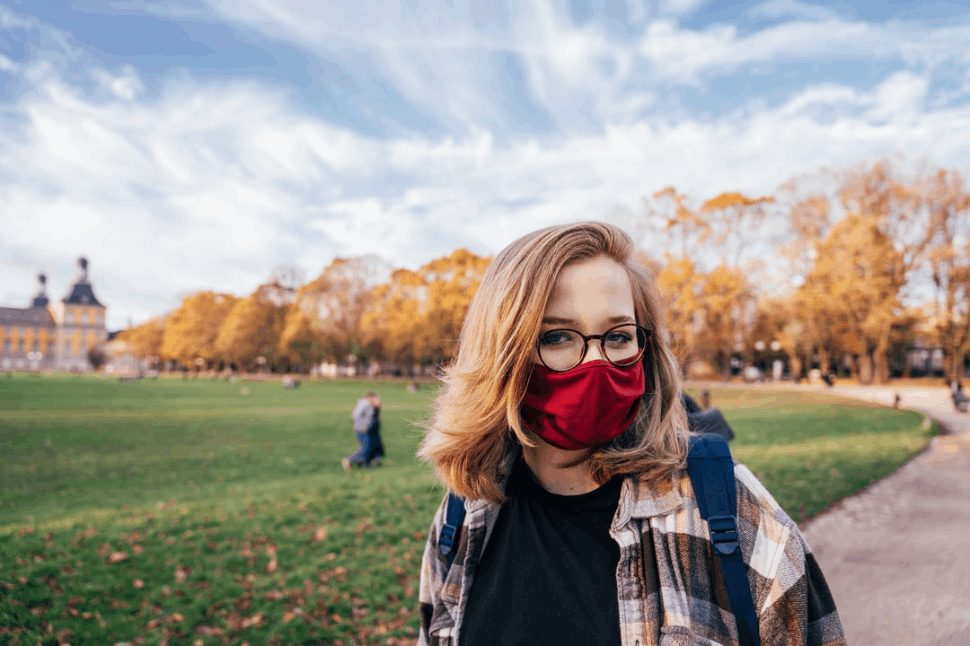 Thank you letters are short, formal letters you write to donors and/or committees of scholarship organizations. It's a way to show appreciation for the resources you will receive during your education.
The sponsor or donor of some college-supported scholarships will require you to write a thank you letter after receiving your scholarships. However, that is generally not the case. There are many situations in which you decide whether or not to write the letter.
Why Write a Formal Thank You Letter for Scholarship?
A scholarship shows you're an accomplished individual with academic credentials and extracurricular commitments considered worthy of free college money. Your responsibility doesn't stop there, however. You should write a follow-up thank you letter appreciating the scholarship sponsor that the generous gift you are receiving.
Expressing your gratitude after receiving a financial award (scholarship, fellowship, honor) is an important act.
Scholarship donors are generous and caring individuals who give unselfishly to support the educational efforts of students like you. Nothing is asked for as a result.
You can tell them your scholarship is worth helping and is appreciated when they receive a thank you letter.
Donors always appreciate receiving a well-written thank you letter from a student who received their scholarship and how much you appreciate their support. The letter reminds them why they donated in the first place.
Guidelines for Writing a Formal Thank You Letter for Scholarship
Consider your thank you letter to be both genuine and sincere
Grammar and spelling must be checked and corrected
Don't create your own letterhead – it's not necessary.
Don't forget to add the scholarship name in the body of your letter
 Address it to the appropriate donor or group in the salutation
Tell the donor about yourself in the body of your letter, including academic and career goals, volunteer activities, etc.
You should explain what this scholarship means to you and how it will help you reach your goals in the future.
Be enthusiastic! This is a formal letter, but it does not mean you should curb your enthusiasm in any way!
Don't forget to thank the donor again in the final paragraph for their generosity.
If you receive a renewable scholarship, you will need to submit a letter each year. Make sure you update the donor on your academic progress several times a year. The donor can view how you are growing as a student.
Frequently asked questions
How do you write a thank you letter for an award received?
Thank you for your recognition and support during this award ceremony. You have greatly eased my financial burden and will aid me in paying my educational expenses.
Should you say thank you at the end of a scholarship essay?
Your reader should leave a gracious impression at the end of your scholarship essay. Make sure that your reader knows that you appreciate the time they spent reading your essay and the opportunity you have offered yourself.
How do you thank someone for their support?
I appreciate you!
A great woman
I appreciate your help greatly.
I want to thank you.
Thank you for your assistance.
Your help is valuable to me.
Thank you so much for being my life.
Thanks for your support.
How do you respond to a scholarship offer?
Unless otherwise stated, please type your letter.
Send the letter to the scholarship donor and use their name if possible.
Make the name of the scholarship visible.
Be sincere
Please tell the donor briefly:.
An opening paragraph is one you use to express gratitude.
Take a picture of yourself.
How do you write a professional thank you letter for a sponsor?
Thank you from the bottom of our hearts for your sponsorship of our organization! As a sponsor, your contribution is vital to our work. You are essential to our success.
Do you have to write thank you notes for scholarships?
It is usually not requested in return, but a well-written thank you letter from a student is always unique as it indicates that the student's scholarship was appreciated. In your letter, students remember why they gave and why they should continue to receive financial gifts.
How do you write a scholarship letter?
Check the organization's requirements.
Provide your contact information.
Make a brief introduction to yourself and why you would like to apply.
What you have accomplished.
Your unique talents or qualities should be listed.
Let your career or education inspire you.
Please conclude by thanking the reader.
Why do I deserve this scholarship?
Explain how your education will impact your career and goals after graduation. Spend time on the purpose of the scholarship. Keep in mind what the scholarship is for and where it comes from when you write your essay. Boost your response to the scholarship, so it resonates with the review committee.
How do I ask for more money for a scholarship?
You can request scholarship money through the school's admissions office. Don't let the admissions office believe you're getting a form letter and convey your interest in the school you've chosen. You want to convey the message that, 'I would like to attend your school.
How long should a scholarship thank you note be?
Write quickly but clearly. A letter should have at least two paragraphs, but not more than one page. Be yourself. Embrace your enthusiasm with sincereness.
How do you write a thank you letter for a scholarship?
I am sincerely honored to have been selected as the recipient of the (name of the scholarship). The scholarship has helped me (explain how it has affected your college experience with your generosity).
Should a scholarship thank you letter be typed or handwritten?
If you require a thank you letter, please email your letter following: (Donal contact name, given to you by the Financial Aid Office ) • A thank you note can be handwritten or typed. Whatever is acceptable, it must be clean and legible if it is handwritten. You may use personal stationary, thank you cards, or plain stationary.
How do you write a professional thank you email?
Salutation is required for an address. Start with a salutation such as Dear Mr. or Dear Mrs.
Let's begin with a thank you.
Mention some details
Let us thank you once again.
Towards the end, a proper last note is needed.
How do you start a thank you letter?
Consider saluting the person at the beginning of the letter, such as "Dear Mr.". If you are familiar with the person, you might use their first name. Alternatively, address him or her as Mr., Mrs., or other appropriate title. Say thank you.
What would receiving a scholarship mean to you?
Scholarships are often used to cover educational expenses for students, but the cost often exceeds the money they pay. In the eyes of students like Julie Martinez, Andrew Terry, Grace Kinnicutt, and Ryan Hickenbottom, donor-funded scholarships offer encouragement, purpose, and drive.