If you are writing a business letter or any correspondence, you need to know how to address formal letter.
Need your text to sound formal? Let INK rewrite it for you!
What is a Formal Letter?
A formal letter is a written or printed communication sent to an individual or institution by a person or company. This letter mainly involves corporate individuals like entrepreneurs whenever they talk about a deal or specific official topic.
Apart from that, letters can classify into two types: informal letters, which means to address acquaintances. On the other hand, formal letters are written to financially or politically high-ranking somebody. In some countries, a person can write both a formal and informal letter in one instance. This kind of letter is called a mixed letter.
Some individuals involved in affairs like businesses and companies use formal letters for corporate purposes. They usually use these letters to communicate correctly and increase their business connections.
Formal letters must follow a precise and professional format. The letter should begin with a mailing address, sender and recipient contact information, the date, and salutation.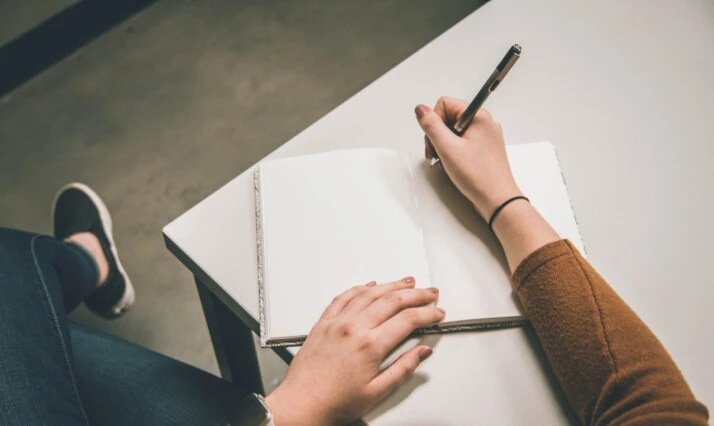 Why Do You Need to Address a Formal Letter Properly?
Whether you are dealing with a professional or official document, you should know how to address a formal letter. Letter addresses are usually found in documents, for example.
Letters beginning with a properly formatted formal address show the recipient that the contents are important and consequential. Most formal letters are used as records of meaningful conversations, requests, or agreements.
This information establishes the formal tone of your letter and indicates that you expect a response. Please include the following information when addressing formal letters in this order:
Your Contact Information
Full Name
Company Name
Job Title
Address
Phone Number; and
Email
Also, it requires information about the recipient:
Contact Information
Full Name
Company Name
Job Title
Address
Phone Number; and
Email
How to Address Formal Letter?
Begin on the Left Topmost Corner
Place your formal letter address in the top left corner of the page, and keep all the text aligned with the left. Left-aligned text is easier to read than right-alignment or centered text because the English language reads left to right.
The margins of a formal letter are typically 1-1-1/4 inches on the sides, top, and bottom.
When you send your return address, your recipient will know who you are. The address can be used as a business address or as a home address.
If necessary, you can also put the country you reside in the fifth line of text.
Indicate the Date
Next, write the date on which you sent the letter. Align this information to the left or right margin. Months and dates can be spelled out using letters and numbers. In the entire date. Use the month and day, and year numbers in the month.
For example, you can write the current date as of this writing as May 12th, 2022.
When you write, sign, and send the letter, the information can become an essential record for legal documents, contracts, and agreements.
Include the Recipient's Information
One of the most essential parts of formal letter writing includes thoroughly listing your recipient's information to avoid confusion.
When writing to a business, include an "attention" line to specify the individual or department you want to read the letter. Place the "attention" line at a space after the recipient's contact information and before the salutation.
Use Proper Salutations
The most common salutation is "Dear," which means "hello" to someone you have yet to know. Saluting the person is followed by the person's name and a colon or comma.
Unless you are sure the recipient is a man or a woman, you can use "Dear Sir or Madam" followed by a colon.
If you do not have a contact person, use generic salutations like "To whom it may concern," "Dear Sir/Madam," or "Dear Hiring Manager."
Although the salutation "Dear" sounds too formal and old-fashioned nowadays, it's still perfect for any business letter. Unsure what's the gender of the recipient? Use "Dear" followed by a person's title (Mr. or Ms./Mrs.) to be safe.
Formally Greet the Recipient
First impressions are essential, and most often, the first contact is through an email or letter. You are expected to begin with an appropriate greeting and follow specific rules when writing business letters.
Preparing a reference letter or business email is essential for all types of correspondence, both online and offline.
If you aren't confident of the recipient's gender, leave off a gender-specific title. Enter a colon at the end of your greeting line.
Start with an Introduction
Your letter will begin with a heading, followed by paragraph(s), conclusion and signature after you have addressed it properly.
Writing an introduction will help you prepare your recipient on what to expect about the letter. You can put the details you wish to talk about throughout the text. That way, your recipient will have the ability to comprehend what the correspondence wishes to discuss.
After the introduction, you may want to elaborate on everything you have stated beforehand. With the body, you will have to understand that the details you write should be short yet concise. It's one of the characteristics of a formal letter that it's not oversharing but still informative about the matter at hand.
End with a Closing Paragraph
Continue with the body and the closing of the letter. If you use the block format, you will find your body, complementary conclusion, and signature will all align with the left margin.
In an indented format, the body stays aligned with each paragraph, and the closing tab stays left of the center. It should be in line with the sender's address.
Include the first phrase of your closing (Thank you) and leave four lines for a signature between the close and the respondent's name. A comma should follow the conclusion.
The closing paragraph should reiterate the purpose of the letter and, in some cases, request action.
To Wrap Up
Knowing how to address formal letter will help you write the best business correspondences. Take note of the above-mentioned concepts to improve your formal letter writing.
Make sure to familiarize yourself with what formal writing is. Also, you must have keen knowledge about why it is essential to properly address your formal letters.
Lastly, you have to keep in mind the different parts and how they are written, so you can write your formal letter effectively.
Explore All
Formal Letter Articles