Wondering how to start a formal business letter? It's not complex.
What Is a Formal Business Letter?
A formal business letter is a document used in communication between people in a work setting. It can enhance your business relations and improve the effectiveness of your message.
A properly written formal business letter is easy to read and understand, and it provides efficiency in regard to time and resources. Using the right phrasing in a business letter will make your correspondence look professional and polished.
When you start a formal business letter correctly, you make a good first impression.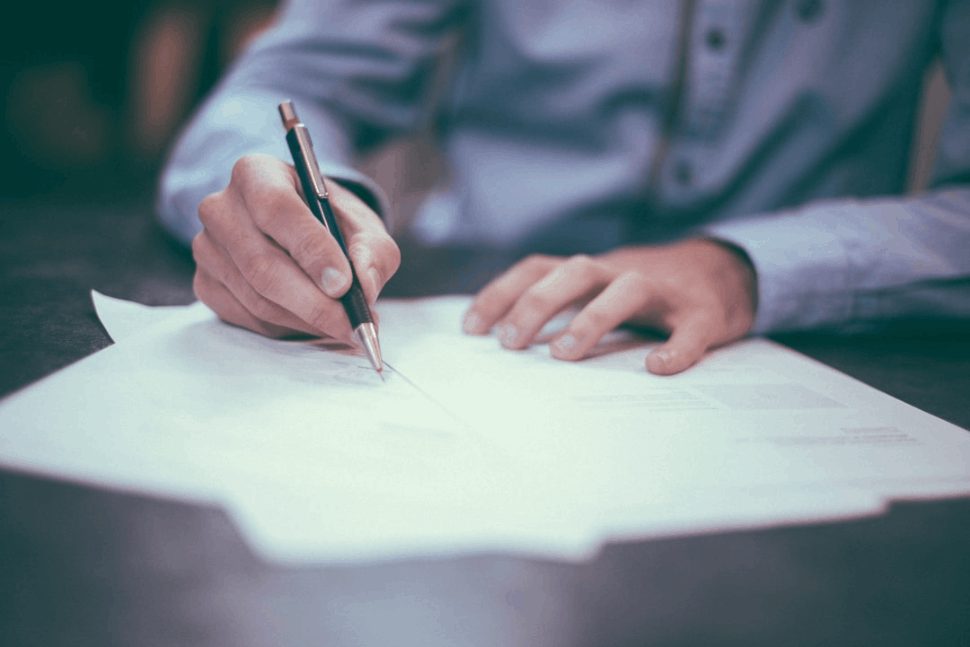 7 Tips on How to Start a Formal Business Letter
The language used to begin your business letter can differ depending on your writing goal and relationship with your receiver. The following general tips will help you start writing any business letter professionally.
1. Use a Consistent Typeface and Size
Make sure your business letter is readable by typing it in a clear and consistent font. Most formal business letters have a standard typeface and size.
Line spacing, margins, and font size are also important to understand the format. Start with a typeface that is easy to read, like Times New Roman or Arial 12 point. Line spacing should be at a minimum of 1. 5 inches and font size at 14-16 points.
2. Make Your Voice Professional
When writing a professional letter, your tone is crucial, and getting it right might be tricky at times. You should carefully consider the type of words you employ.
The goal of a formal letter is to look businesslike and professional. Therefore, you should eliminate any informal or conversation words or phrases and utilize a variety of appropriate vocabulary.
You should always use a professional style that shows respect for the recipient and their situation.
3. Formalize Your Relationship With the Recipient
Consider how well you know the person you're writing to, and use a more official approach with business acquaintances than with personal friends.
Your business letter will feel more genuine if you get the tone correct. Develop a rapport with the recipient by taking the time first to introduce yourself and explain your purpose in writing.
Give the people reasoning to help them know that you are trying to reach out to them in a friendly manner.
4. Employ Personal Pronouns
In the case of the business letter, it is generally understood that this type of letter is written for individual purposes.
To give your letter a sense of warmth and personality, use personal pronouns like 'I' to address yourself and 'you' to address the recipient. When writing on behalf of a corporation, you can use 'we' to show you are backed by a company.
5. Make Use of Active Voice
Use the active voice in your business letter. It's essential to know what voice you use when in a formal setting.
Using an active voice as much as possible will keep the tone of your letter professional and consistent from start to finish. Starting your business letter with an active voice rather than a passive voice will make your correspondence concise and clear.
6. Look Up the Recipient's Name
If the recipient doesn't have a name on the company's website, the first step is to do more research and learn the name. "To whom it may concern:" and "Dear sir/madam" are legitimate ways to begin a business letter. But putting the recipient's name in the salutation will make the letter feel much more friendly.
7. Double-check Spelling and Grammar
When compiling your letter, make sure that it is grammatically correct and typo-free before sending it out.
It is not recommended that you send out a letter without confirming and checking your spelling and grammar. In this day and age, spelling and grammar should always be second nature to the professional.
To Wrap Up
Formal business letters are the most common when it comes to business communications. The right letter can excite your audience or deter them from doing business with you.
A professional-looking letter can improve your chances of success and build a better relationship with those you are trying to contact. This article will help you with tips on how to start a formal business letter in the right way.
Frequently asked questions
What is Effective Business Writing?
Effectively writing provides an unambiguous message and an indication of what to do next. A concise and courteous business writing is essential. Writing clearly. Use an objective sentence.
How do you begin a letter?
Dear [Department Name] Team; "Dead Product Recruiter". Greetings. If you do not have other workable options, please do not use Dear Sir or Madam (this page is outdated, so avoid if possible).
What is the most important factor in business letter?
1. Professionalism. The most basic step of formal writing is to create an effective letter that conveys professionalism. This requires you to use proper and respectful words.
What techniques do we use to compose an effective business letter?
Make sure your spelling and grammar are perfect.
You should ensure that the letter is well-presented.
Don't be rude
Make sure the letter is well organized (i.e. (beginning, middle, and end).
Keep the letter's content relevant and to the point.
How do you start a formal business letter?
While "To whom it may concern:" and "Dear sir" or "DEAR madam" are appropriate ways to begin a business letter, using the recipient's name in your salutation will make your business letter feel. Using the correct spelling shows professionalism or care.
What is a good opening sentence for a business letter?
The opening paragraph should state the purpose of the letter so the reader knows what to expect. You can use phrases like: I am writing to inquire about../thank you for.. /apply for../complain about!/request..
How do you start a formal sentence?
Make your main theme yours.
Examine the preceding sentence.
Use transition words
Use a preposition
Start off with a subject.
Openings in the camp.
An "ing" word is used.
Use an "ed" word.
What are some good sentence starters?
Above all
Undoubtedly
Certainly
Namely
Indeed
Obviously
Of course
As usual
What are the best opening lines for formal letter?
Thanks for your quick response.
Thank you for your message.
I am eager to hear your opinion.
I hope you have a nice day.
I'm in contact with..
Thank you for sending me a message.
I appreciate the update.
Thank you for your assistance.
How do you start the first paragraph of a formal letter?
First paragraph of formal letters should describe the purpose. Generally, you'll start by thanking someone or by introducing yourself. Dear Mr.
How do you start the first sentence of a letter?
Answer your readers' question in your first sentence: What is this about?
Start your first sentence with "I am writing to you". ." .
Include your first sentence or both words to emphasize your reader and your reader's needs.
What are the important points to make business letter effective?
Coherent
Concise. You need to write a concise and to-the-point message in your letter.
Accuracy
Clear. In the business letter, language must be clear.
Concrete
Simple. The language used in a business letter must be simple and easy.
Complete
Relevance
What are three important things to keep in mind in a formal letter?
MediaCollege.com advises putting down the words short, concise, and simple when writing business letters.