One grammar error can undermine the entire piece you wrote. Students, freelance writers, and marketers use grammar checking software to keep their writing as professional, SEO-friendly, and error-free as possible. There is a lot to consider when choosing a grammar checker tool. Emails, blog posts, social media posts, documentation, and so on are impossible to manually check at the same time. It isn't feasible to hire a professional team for anything as trivial as fixing minor grammatical errors or making your text error-free. That's where grammar checker tools and applications come in. Keep reading to find out the best grammar checkers on the market today and their alternatives.
Why Use a Grammar Checker When Writing?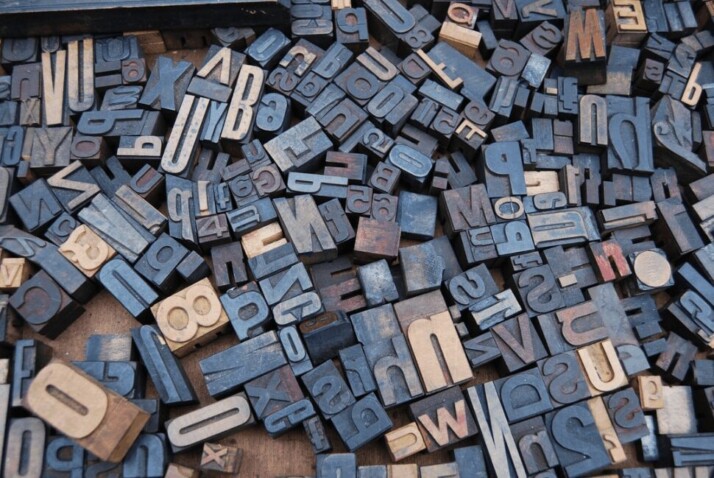 When you write a text for an online publication, you want it to be perfect. If you make a mistake, you can damage your reputation as a writer. Consider yourself unprofessional and, better yet, decide to leave.
However, checking your article with your own eyes isn't a perfect solution since you may overlook some errors. You need a grammar checker to make sure everything is correct. Apps like these can help you edit your work faster and more efficiently.
A good grammar checker tool should be able to correct your typos and punctuation errors. It should warn you of overusing adverbs and passive voice. Using these isn't bad per se. However, most readers prefer an active and engaging tone. And you are not going to achieve this when you are using the passive voice excessively.
Other factors include:
Usability & User Interface,
Accuracy in Corrections,
What it Corrects,
Checking your text for plagiarism,
What their free plans include,
And many more.
So, without further ado, let's take a look at the best grammar checkers you can start using today!
The Best Grammar Checkers
Best for Web Writers: INK
INK is a distraction-free editor that combines AI writing with search engine optimization.
Unlike the traditional grammar checker for essays, INK offers much more that mere spelling and grammar suggestions. Instead, you can access several other artificial intelligence-powered features such as:
Headline readability and relevance
Sentiment analysis
Topics and sources suggestions
The software also provides access to AI writing functionalities such as rewording, expanding, and simplifying text.
Best For Writers of Fiction: Hemingway
The Hemingway Editor provides feedback for your writing to keep it easy to read. The style of Hemingway is a simple, clear sentence structure.
Complex sentences are either hard to read or very difficult to read. Then, you will be able to rewrite overly complex sentences that might impel your reader.
Additionally, it flags excessive adverbs, passive voice, and complex phrases.
The Best Grammar Checker for Multilingual Writers: LanguageTool
LanguageTool checks grammar, style, and spelling. Furthermore, the program is multilingual, so you can edit content in English, German, Spanish, French, and Portuguese.
A basic spell checker with grammar checking capabilities is the right choice. And it's not just available for English speakers: LanguageTool supports many languages as well.
Don't expect the same level of attention for all languages, though. You will get the most out of this program by checking English.
Like other options, LanguageTool offers a personal dictionary.
The Best Feedback and Analysis: ProWritingAid
ProWritingAid is an online grammar checker and style editor for writers and content creators worldwide. This editing program helps you edit grammar errors and spelling errors, fix punctuation errors, and optimize word choice. In addition, it provides detailed reports to improve your writing skills.
ProWritingAid is a solid choice for feedback on your writing. You can view reports one at a time to avoid being overwhelmed by the amount of feedback.
For fiction writers, the unique reports on pacing and dialog could be incredibly helpful.
The Best Overall Choice: Grammarly
It is a grammar checker that allows you to improve your writing skills. There's a writing assistant who follows you everywhere you go.
This proofreading tool checks your work and suggests corrections. If you explain your corrections, it helps you learn from your mistakes.
The free version of Grammarly will help you with spelling errors and basic grammar mistakes, which is enough for casual writers.
Grammarly Premium catches grammar and punctuation mistakes and contextual spelling errors. A recommendation includes improvements in sentence structure, word choice, and readability.
Grammarly has a web based app, a desktop app, and browser extensions that check your writing across all websites.
Microsoft Word & Google Docs
Most Windows users are aware of the built-in grammar and spelling checker of the Office products. Microsoft Word and Google Docs have easy and free grammar checks, so you can use them to avoid basic errors. However, these checkers cannot replace a dedicated English grammar checker such as Grammarly.
It's possible to add Grammarly directly to Word and Microsoft Office by downloading their official add-in. Check your writing through Grammarly without leaving the app.
To Wrap Up
These are some of the best grammar checkers you can use (for free) right now. If you think we missed any, let us know in the comments. In any case, hope this article was helpful for you. Happy writing!
Explore All
Grammar Checker Articles