Best practices have been a topic of discussion in the reading education community for a long time.
Not satisfied with your copy? Rewrite it to make it better
Among these best practices are clear and specific vocabulary instruction, rereading, and using ebooks to encourage kids to read.. While we are aware of these practices, they aren't easy to incorporate into lessons.
That's why we decided to list these practices that help your students learn and improve their reading skills. So without further ado, let's take a look at what reading comprehension is and its importance.
What Is Reading Comprehension?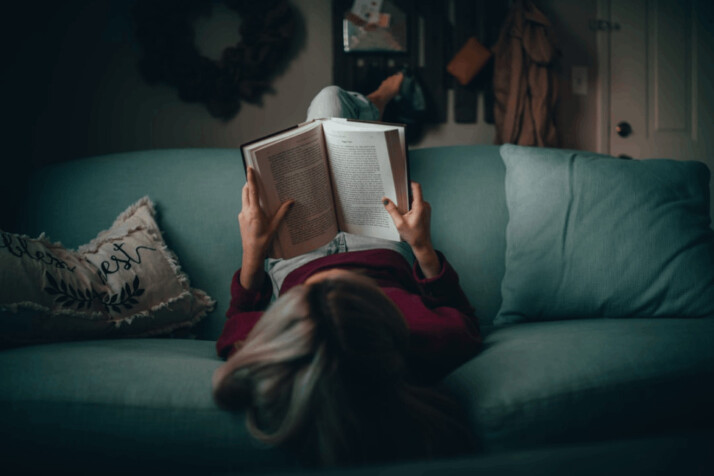 Comprehending, analyzing, synthesizing, and applying what you have read are all aspects of reading comprehension. It is simpler to comprehend what you have read when you employ best practices for enhancing reading comprehension.
Every student should prioritize comprehension.
Phonological awareness, phonics, fluency, and vocabulary are the four cornerstones of comprehension. You can read and comprehend information more quickly as a result.
This helps you use words, sentences, and paragraphs more quickly and understand them more fully. True learning occurs when you can read quickly, comprehend, classify, and apply what you have read.
Best Practices in Reading
Read Aloud
Of course, people read, and we don't typically read and converse at the same time. And since teachers generally believe that quiet indicates that learning is taking place, we prefer quiet classrooms. Teachers forget that not all teaching is done quietly, though.
Many of these silent reading sessions are true, but there are some drawbacks. These include the fact that they lack interaction, which has been linked to increased word processing and, consequently, increased learning.
Additionally, it's demanding to impossible to evaluate learning that is occurring in a silent classroom. It can be challenging to determine whether students are indeed reading and not daydreaming or having a sleep!
Teachers should be able to initiate captivating discussions about the book or passage the students are reading.
That's why it is important to encourage students to have the students read out loud in their times, in their homes. Remember, sometimes the best way to teach is to have them learn by themselves.
Choose the Right Books for Reading
When selecting books, it's critical to understand the instructional stage of your students. Reading shouldn't be too difficult for students to understand and benefit from, nor should it be too easy.
The text is too difficult for students if they can't understand the majority of the words on a page. On the other hand, there won't be any trouble or learning if the student comprehends every word in the reading.
By giving your students brief reading passages of varying degrees of difficulty, you can gauge their proficiency. For the first week or so, your pupils may be consumed by this.
Ask some questions. If the reading material is too easy or too difficult, change it and repeat the process until you reach the students' ideal stage.
Ask Questions About the Book or the Written Text
How do we know that our work as a teacher works in an effective manner? Well, we need to test our students to see how good of a reader they are. Also, how well of an understanding they have of the content at hand.
Reading comprehension can be enhanced by making a conscious effort to recognize a passage's main idea. What or who is the topic of this passage? Why is it important? The reader can get a clearer picture if they can quickly determine the passage's subject.
You can get a background on who or what the passage is about by identifying a few details that support the principal idea. Once more, this is the act of consciously recalling a few details from what you have just read. Once you know a good deal of what this text is actually about, concentrating on the minor details will be easier.
Conclusion
Having good reading skills is an indispensable skill to teach your students. This will enable them to read more and, by extension, help them learning in many more things.
Being a better reader is a reward in and of itself. And, of course, you can't write in an engaging manner if you aren't an excellent reader. As a teacher, the best gift you can give your students is making them avid readers.
That's why have them practice reading whenever you can. No matter how much vocabulary practice you have your students do, none of them will be able to surpass reading.
Explore All
Readability Articles