Reading level is one of the most tested educational metrics based on grade-level measurement. The Flesch Kincaid Grade Level Score is a quick, easy, and reliable way to test the readability of your text.
What Is a Flesch-Kincaid Reading Level?
The Flesch Kincaid Grade Level is a widely used readability formula developed by Rudolf Flesch and J. Peter Kincaid. It determines the approximate reading grade level based on a score.
This score is a quick, easy, and reliable way to test the readability of your text.
The higher the score, the easier it is to read the text. Conversely, a low score indicates a complicated piece of content that is difficult to read and understand.
A Flesch Kincaid's level of 8 means that the reader requires a US grade 8 education or higher to understand the text.
How to Calculate Readability Using Flesch Kincaid Grade Level?
All the content on the Internet are not created equally in terms of difficulty. So when you are looking for content to read, it is best to learn about its reading level.
Flesch Kincaid Reading Ease or Flesch Reading Ease determines your content's approximate reading level.
The Flesch Readability Score monitors average sentence length and average syllables per word to conclude how easy a text is. A higher score means the text is easier to read and understand.
Here's the formula to calculate your Flesch Grade Level Score:
206.835 – (1.015 x Average Sentence Length) – (84.6 x Average Syllables Per Word).
A score of 0-30 is the hardest to interpret on the Flesch Readability scale, which indicates the text is suitable for the university level. Any score between 60-70 suggests the content is ideal for intermediate readers. A score of 100 or more means the text is easy to read and written in the simplest ways.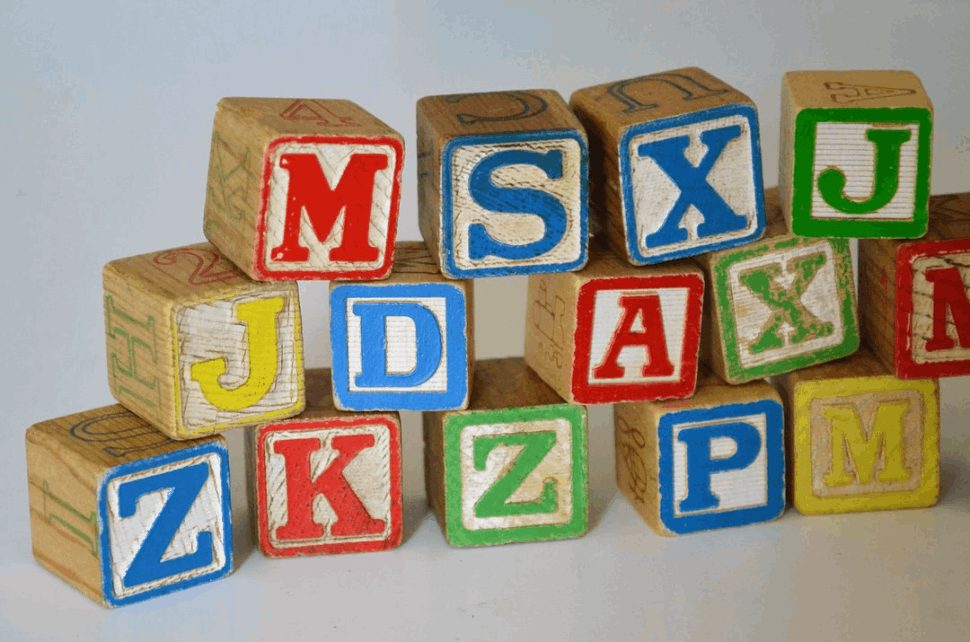 How to Improve Flesch-Kincaid Grade Level?
To improve your Flesch-Kincaid Grade Level score, it is crucial to understand what it is and why you would want to improve it.
Your target to achieve a certain readability score should be based on your intended audience. If your information is geared toward university research students, you should aim for a lower score. However, you want to stick your writing to a higher level score for elementary school children.
Algorithms behind SEO ranking may not always be transparent, and we don't know if Google considers the Flesch score. But content readability is an essential factor in search engine rankings. Any piece of content that is difficult to read will drive visitors away from your website.
So, if you want to make your content more readable, bear in mind the following:
Keep your sentences short and simple
Break your paragraphs with transitional words
Write in an active to engage the readers
Make use of monosyllabic words
Wrapping Up
A Flesch-Kincaid reading level score is determined using statistical algorithms to give an idea of the average reading level of a text.
The average internet browser reads and comprehends best at approximately a seventh-grade level.
Writing with a readability score in mind will help you generate clear, concise, and crisp content. Though many people can understand complicated content, online readers usually prefer short and simpler sentences.
Frequently asked questions
What readability means?
Readability shows how easy a piece of text is to read. Text complexity, familiarity, legibility, typography, and other factors all affect how readable the text is.
How do I improve my readability score?
Just use simple, short words.
Shorten your sentences
Maybe you should nix some of your adjectives and adverbs.
Drop the jargon
Use reader-friendly fonts
Set up your copy.
Try out readingability formulas to test your writing, and aim for a grade level 7 or 8.
How accurate is Flesch-Kincaid Grade Level?
Flesch-Kincaid is considered one of the most widely utilized readability scoring formulas, which serves as an extremely reliable measure of text readability.
Do readability scores matter?
The bottom line. You're writing about your readability score, so it's easier than ever to determine it.
How do I know my reading grade level?
Several schools use GRL to read from a book. Use of GRL to determine reading levels, children sit one-on-one with their teacher and read a book that is considered standard for their grade level, a "benchmark" book. The GRL book genre ranges from A to Z, with A being the least complicated.
Are readability scores effective?
Eight readability formulas scored less than 49 percent accuracy, and the worst formula scored only 17 percent. 79 percent of the time the formula was accurate.
How do you determine the grade level of a reading passage?
An average number of syllables and an average number a hundred words are displayed on a graph to determine what grades the material contains. If a book has great variability, make sure to allocate more passages per book and conclude that the book is uneven.
What's a good readability score?
It makes it easier to read your document when you have a higher number. You should aim for a score of 60 or higher most often. Your document will be easy to read for most people who have at least an eighth-grade education.
Is Flesch reading Ease important?
This can affect user experience, something that has become increasingly important in SEO over the years. If searchers find your content hard to read and understand, they might leave.
What is Flesch reading Ease please explain thoroughly?
Easy Reading Guide by Flesch. It is believed that long sentences and longer words are harder to read. Thus, the test penalizes you for using them. Short sentences with short words score higher. The score of "the cat sat on the mat" is 116.
What is the Flesch Kincaid readability guidelines?
Flesch Reading Ease measures readability on a scale of 0 to 100, with higher scores indicate that the text is easier to read (a score of 30 indicates that text is very confusing; 30-49.
What is a good Flesch reading grade level?
| Score | School level (US) |
| --- | --- |
| 70.0–60.0 | 8th & 9th grade |
| 60.0–50.0 | 10th to 12th grade |
| 50.0–30.0 | College |
| 30.0–10.0 | College graduate |
What does the Flesch-Kincaid Grade Level Test do?
Flesch Kincaid Grade Level is a widely used readability formula that assesses the approximate reading grade level of a text. The program was developed by the US Navy in partnership with the Flesch Reading Easy.
How do you use Flesch-Kincaid Grade Level?
There is also a formula that depends on the length of sentence and the length and width of the word. The formula is: 0.39 x (words/sentences) + 11.8 x (1.58 / word) + 15.59 x (15.59/syllable/word). Based on the scores recorded, the content is understood at the grade level.
What is the Flesch-Kincaid Grade Level in Microsoft word?
Flesch-Kincaid Grade Level, which measures readability based on the number of syllables per word and the number and type of words per sentence. Grade level indicates this score. Six-graders with a score of 6 can understand the document, for example.