Reading is a complicated process. An established system to help with processing texts from A-Z+ is necessary. The Fountas and Pinnell reading level system is perfect for this.
What Is the Fountas and Pinnell Reading Level?
The Fountas and Pinnell reading level is a formal reading level categorization system. It was introduced in 1986 by two language educators, Marilyn Fountas and Linda Pinnell.
The reading level system is a tool used by teachers and parents to help developing children understand texts. It is also used to help teachers and parents gauge the reading level of children in their classrooms.
The reading levels can range from prekindergarten to post-college.
Each year's edition of the Fountas and Pinnell reading level shows a reading range rather than the exact number of words in the text. A reading level is still a good tool for assessing the reading complexity of a text.
The F&P reading level is composed of two pieces of information, the Fountas and the Pinnell. The Fountas and Pinnell are made to work together as if they are pieces of a puzzle.
Each part independently tells you what the reading level is. The Fountas part of F&P tells us the words per line. On the other hand, the Pinnell part of F&P tells us the school grades that would comprehend the text.
The Fountas and Pinnell together tell the reader exactly what level of reading a book is meant for.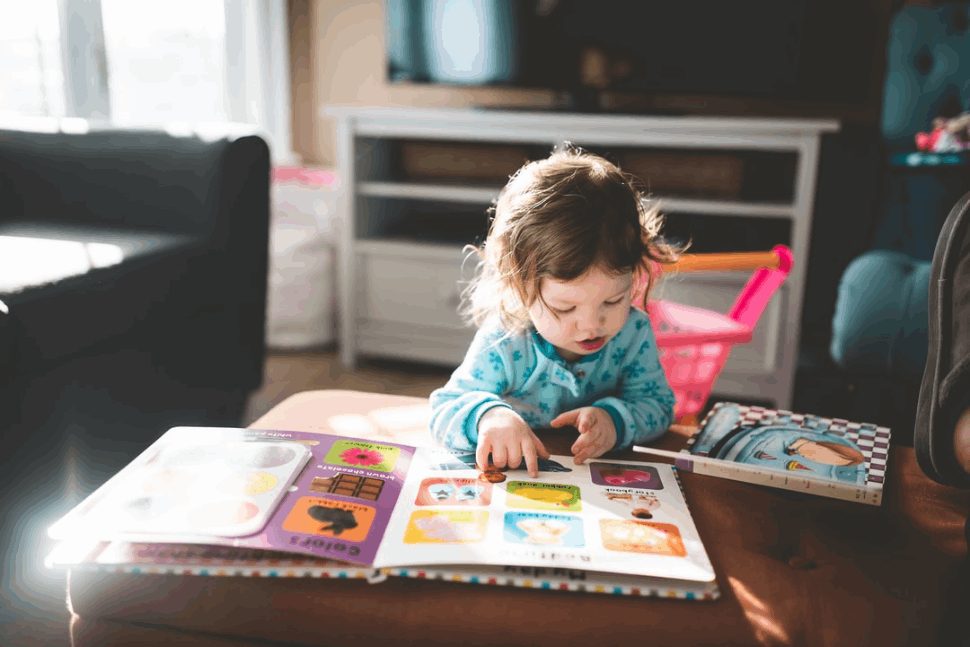 Why Is the Fountas & Pinnell Text Level Gradient Important?
The Fountas and Pinnell text level gradient is essential during reading development. It offers a universal standard of how hard a text is for students at different grade levels. Without standardizing reading comprehension and comfort levels, developing instructional practices would be impossible.
The Fountas and Pinnell text level gradient helps to assess if a student can peruse and read the text without assistance. It helps teachers and parents see if the text would be too difficult to understand without further support.
We can also use this level gradient to assess if students have attained the level of reading they need to achieve. The Fountas & Pinnell text level gradient provides a visual illustration of the reading difficulty of a text.
Final Words: F&P Text Level Gradient to Select Books
Using the F&P text level gradient to select books for children is something you should consider. This is not a hard-and-fast rule. It's just one to remember when looking for books at the library, book fairs, and book stores.
Children are all different. It makes sense, then, to give each child a book they can handle at their current reading level.
The F&P text gradient system can simplify this process. It can help you assess the child's level and know what would be appropriate to give them.
Frequently asked questions
What do Fountas and Pinnell reading levels mean?
The Fountas & Pinnell reading levels (commonly known as "Fountas" and "Finnell") are a proprietary reading level developed by Irene Founta and Gay Su Pinnell and.
What is DRA level A?
Students may provide oral responses for levels A/1-24. Levels 28-36 require students to write down their responses. DRA provides information that teachers use to group students for guided reading and to plan appropriate reading instruction that is differentiated to meet students' needs.
Are Fountas and Pinnell and guided reading levels the same?
According to the Scholastic Book Wizard, the reading level (GRL) provided is equivalent to Fountas and Pinnell levels.
What level should a kindergartener read at?
Children often begin their work in kindergarten at level A and progress to level D. At these levels, books have plenty of pictures to support, repetitive sentences and words, limited text, and large fonts. If your child is not ready for independent reading, ensure that you still take advantage of family read-aloud time.
What are the guided reading levels by grade?
| Grade | Scholastic Guided Reading Level | DRA Level |
| --- | --- | --- |
| 3 | J-K L-M N O-P Q | 16–18 20–24 28–30 34–38 40 |
| 4 | M N O-P Q-R S-T | 20–24 28–30 34–38 40 40–50 |
| 5 | Q-R S-V W | 40 40-50 60 |
| 6 | T-V W-Y Z | 50 60 70 |
What reading level should a first grader be at Fountas and Pinnell?
| Recommended grade | Fountas and Pinnell level |
| --- | --- |
| K | A, B, C |
| 1 | C, D, E, F, G, H, I |
| 2 | I, J, K, L, M |
| 3 | M, N, O, P |
What are the 4 levels of reading?
Elementary Reading. Reading begins with elementary reading, which we learned in elementary school.
Inspectional Reading
Analytical Reading
Syntopical Reading
What reading level should a 2nd grader be on?
Your child should read 50 to 60 words per minute during the beginning of the school year and 90 words per month by the end of the year. Try to test this by telling your child a story from her reading list that she hasn't read, but will pique her interest.
What guided reading level should a 1st grader be at?
Reading level between 3 and 12 is necessary for a first grader. Reading levels show that students are near the top of their class, but there is always room for improvement. In some cases, your child may fall below or rise above this range. The practice of reading and proper tutoring will help them improve their reading skills.
What grade level is Fountas and Pinnell Level F?
This collection of fiction and nonfiction titles will help readers in grades 1-2.
How do I determine my child's reading level?
Your child's teacher usually determines their Lexile reading level and then chooses the books with a matching score. Lexile scores, or measures, describe your child's reading ability and match them with books and other reading materials. A measurement ranges from 0L to 2000L.
Why is Fountas and Pinnell not good?
First gateway failed to pass Fountas and Pinnell Classroom. Reviewers argued that core texts did not meet standards for quality or complexity, and that speaking and writing assignments are not required to use evidence from the texts they studied.
What level should a 3rd grader be reading at?
Reading levels in 3rd grade typically range from 12 to 25. You should focus on reading for fun, comprehension skills, and appropriate levelled reading materials.
What should a 1st grader know by the end of the year?
By the end of 1st grade, kids should be able to: Have a conversation about what a situation is like from another perspective. Keep left and right separate. Try to write and spell new words phonetically. If you write and read common words, for example where and every.
What reading level should a 1st grader be at the end of the year?
There are typically a Level 4 reading test for first graders in the fall. A typical first grader will independently read at Level 16 by the end of first grade. Students may have higher or lower DRA scores than the grade-level expectation.