Are you curious about how to check readability in Word? As a writer, it's vital to know that your article is easy to understand. That often involve using simpler words and writing shorter sentences in your text.
Luckily, this article will teach you how to check readability in Word in simle steps.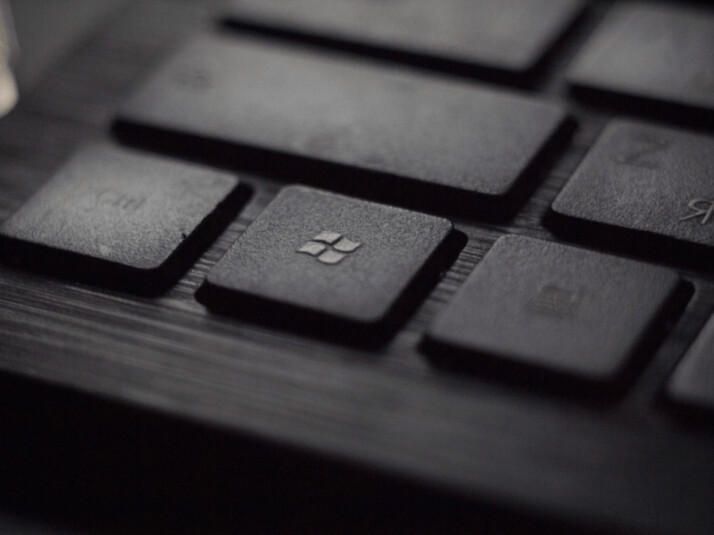 What is Readability?
Readability is a measurement used in writing to determine if your readers can easily understand your content. As a writer, you should understand that different readers have varying reading comprehension capabilities. Your job as an author is to write them easily comprehensible content based on their average reading comprehension level.
Readability statistics may sometimes refer to your number of words per sentence or your choices of words. However, readability checks don't necessarily focus on word counts and content length. Readability checks keep an eye on the grammar intricacies and errors in your text.
Additionally, spellings and paragraph structure play a significant role in tools to show readability statistics. Your content's spelling and grammar should follow English guidelines and be based on the reading capabilities of your readers.
How to Check Readability in Word?
An Overview of the Feature
The ability to view "readability" statistics for your writing has long been available in Microsoft Word and Outlook. Such an option helps you determine how simple or complex your text is. It can help ensure that your writing is readable enough for your intended audience.
The aforementioned statistics tool was just a click away in older versions of Word. Starting with 2013, you need to enable the option and then access it by running a grammar and spelling check.
Locate the Proofing Panel
The proofing panel is a reasonably reliable way to check spelling and grammar in Word and Outlook. It also gives you a good overview of the work you're doing. Several better grammar and spelling check add-ins for Office are available on the market. However, even if you have those enabled, you still need to enable the built-in text checking to use the readability statistics.
The answer to whether that's worth it depends on you. You may turn off spelling and grammar checking while typing if you don't want to get distracted.
Turn on the Readability Check Feature
You must first turn it on to access readability statistics in Microsoft Word. Click File and then click Options in Word.
Select the Proofing tab in the Options window. Consequently, enable the "Check grammar with spelling" and "Show readability statistics" checkboxes.
When it's done, click OK.
Run a Grammar and Spelling Check
After utilizing Microsoft Word's readability check, you may proceed to the next step. Having enabled reading statistics, it's now easy to check the readability score for a document or text selection.
Check the text as you see fit, or ensure nothing is selected to check the entire document. Make a grammar and spelling check by hitting F7 or clicking Proofing in the status bar at the bottom of the window.
These statistics include some basic stuff, such as word count and character counts. It may also have some averages, like sentences per paragraph. In the Readability section of Microsoft Word, you will find two scores: Flesch reading ease and Flesch-Kincaid grade level.
Knowing the Flesch Reading Ease (FRE) and Flesch-Kincaid Grade Level (FKGL)
FRE and FKGL are based on average sentence length (ASL) and average syllables per word (ASW) formulas. Microsoft Word enables you to utilize these measurements to determine if your text is readable or not.
What is FRE?
This score evaluates the comprehensibility of your content through a 100-point scale. The higher your score gets, the more readable your blog is. For example, it helps you see if your sentences are written in a passive voice.
Scores between 0-60 are typically regarded as college or graduate level and quite challenging to read. Scores between 60 and 80 are generally easy to read and written in plain English.
Professional documents fall into the 60-80 range. Children regard higher scores as easy to read.
What is FKGL?
On the other hand, this score uses U.S. Grade levels to determine the readability of your text. You may see the results through a dialog box. For example, a score of 4.0 means 4th graders can read your blog. Also, professional documents have a 7.0-10.0 readability grade using this scale.
Make sure to write your blog with ease if you're targetting a casual audience.
To Wrap Up
After reading this guide, you may easily check readability in word. Make sure to run your document through a readability statistic check using the above steps. Correct grammar and spelling errors if the grammar and spelling check recommends you to do so.
Microsoft Word lets you correct your sentences and see if your content is readable by a general audience. Follow the tips above to run a readability statistic test for your text systematically. Before submitting your work, your file should include no mistakes.
Complete your document review by running a readability statistic test. You can expect the results to be displayed through a box on the right-hand side of your screen in default. By learning such a strategy, you will no longer have difficulty accomplishing your essays for school.
To wrap up, you're now aware of how to check readability in Word through four simple steps.
You must locate the proofing panel, then click the options tab in Word.
Next, you should turn on the readability check tool, then run a grammar and spelling check; and
Lastly, you should measure the FRE and FKGL grades by clicking the readability window showing you the two scores.
Explore All
Readability Articles