How to improve reading fluency is a common question asked by most individuals. When asked to elaborate their struggles, it's often decoding, fluency, and comprehension.
What is Reading Fluency?
Reading fluency is the ability to read and comprehend quickly, with expression and accuracy. It relates to a student's reading speed, comprehension, and ability to read aloud.
The ability to understand a text easily is seen as an indicator of someone as a good reader. Reading fluency is not only about proficiency but about knowing what is happening in a text and putting it into perspective.
Reading fluency is a skill that can be developed and improved over time.
Why is Reading Fluency so Vital?
There are many reasons to improve reading fluency. Better reading fluency will enhance your comprehension of a text and open new worlds of literature to you.
You need to learn how to read fluently in school to go on to the next grade. As adults, an improved reading fluency will also help you meet your daily reading goals, which can range in difficulty.
Fluent readers can focus on the meaning of what they are reading instead of decoding words.
Less fluent readers concentrate so much on sounding out the words that they can't make a connection with the words they are reading. As a result, they can't retain or understand the information they read.
Whether children or adults, it isn't easy to comprehend words or phrases without fluency. After all, there is no point in reading if you can't understand the meaning of the text you're reading.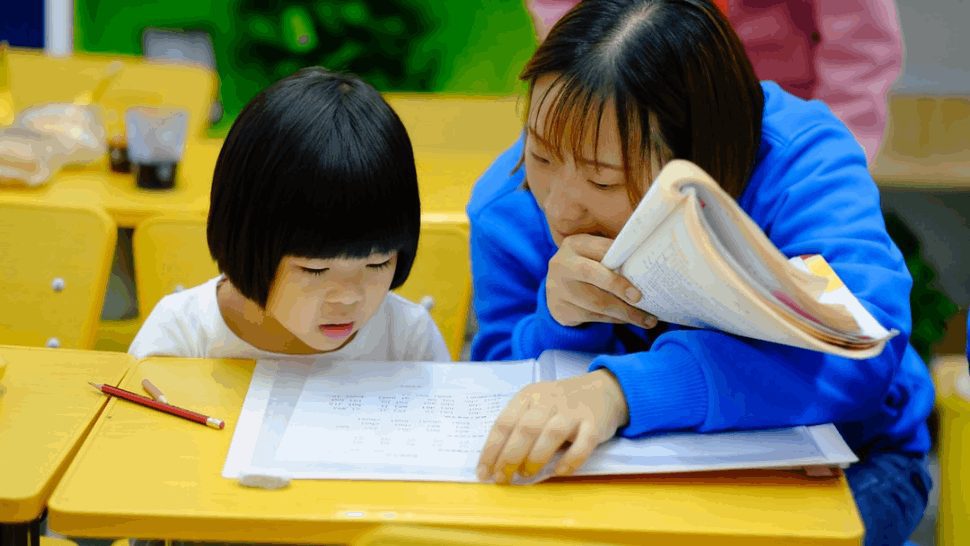 How to Improve Reading Fluency: 8 Easy Tips
When reading a new word, a student needs to recognize and understand its meaning and sound and read it quickly and accurately. Without fluent reading, students will become bored, frustrated, and give up on certain areas of study.
Here's a list of 8 ways you can help your students improve their fluency and comprehension skills.
1. Read aloud & model fluent reading
Modeling fluent reading significantly helps children to develop reading fluency. It helps children listen to the expressions and understand where to break and pause. This is very effective for students to follow along when reading a text.
Therefore, try reading aloud to children every day a non-fiction text from their coursebook or any story based on their grade level.
2. Let children listen to audiobooks
Listening to audiobooks is a great independent activity for students to improve their reading fluency. It will help them learn pronunciation, emphasis, and pinpoint new words. You can have students point to the words they hear. When students can listen and follow along with a text, it is similar to a teacher reading the text to them out loud.
When students listen to the audiobook for the second time, encourage them to whisper read. It will help them correct themselves and improve their reading skills.
3. Practice paired reading
Teachers often make paired reading a regular practice in the classroom. This is a method where students are partnered to read a text aloud. This is made more effective by pairing more fluent readers with the less fluent ones. But don't let the ability gap be too overwhelming. Ask the stronger reader to go first to serve as a model for the less fluent reader.
Let them take turns reading a page or paragraph of a passage to improve their reading fluency. In one-to-one sessions, teachers or parents can also take turns reading with the child.
3. Encourage choral reading
In choral reading, you need to read a story aloud first to get the students familiar with the text. Then ask the students to join you and read the text together. Nursery rhymes or songs are great for choral reading. It helps children understand the pace of fluent readers and lets them practice together.
Moreover, choral reading is an excellent method to motivate children, and it helps them build self-confidence. Reading aloud together supports the students who feel nervous or self-conscious to read aloud independently.
4. Perform a readers' theater
Reading theater is a fun activity in the classroom that doesn't need any costume or a stage. As children take turns and read parts of a story, it lets them get into the character and speak with expression. Students re-read a story and perform a play with their classmates for an interactive reading session.
This method of reading makes a story come alive in the class and improves the students' reading fluency. You can type up a familiar story into speaking parts or create scripts from an original play.
5. Have children re-read the content
Repeated reading is a practical approach to help children improve their reading fluency. After introducing and reading the text once to the students, have them re-read the same text individually. Make sure to choose a short story to let all the students get their turns.
Set a timer for a few minutes and record how many words a student reads each minute to help them visualize their improvement. Graphing the results will help you track their progress in reading fluency.
6. Instruct on grammar & vocabulary
When students encounter unfamiliar words while reading a text, they can get distracted and lose confidence. Therefore, it is important to familiarize them with the new words to add to their vocabulary knowledge. Knowing more words will help children read fluently without frequently stopping with a confused mind.
Also, teaching students the grammar and punctuation based on their grade level understanding will help them read with expression. When they learn to practice reading with punctuation considered, it will improve their reading rhythm and fluency.
7. Ask students to record themselves
When your child reads a text aloud, you can try recording and listening to it together after he finishes. It will help you track their pace and encourage them to record it for a second time with a specific goal. It will give your child a sense of purpose to try and improve when they re-record it. Together, you can decide what you want to accomplish next time.
Recording while reading is a great method to assess fluency and improve it. Just make sure not to make the setting overwhelming for your child. Keep the environment relaxing and enjoyable for your kid to encourage progress.
Conclusion
Education is all about practical application. If you want your children to learn, you must give them the tools necessary to succeed.
Luckily for parents, there are plenty of instructional materials that their children can learn from, ranging from parents reading aloud to the children themselves. Identify the concepts that your children know, the skills they need to master, and which activities will truly make a difference.
Follow the tips mentioned to help your child improve their reading fluency and enjoy reading time.
Frequently asked questions
What are 2 fluency strategies?
Fluency is improved through two general approaches. Through modeling and practice, repetition is necessary under time pressure. Indirectly, children are encouraged to read on their own in their free time.
What are fluency strategies?
You can search for your child's favorite song lyrics and have him or her read along while they listen. Remembering and reciting poems is another great way to increase fluency. Plays – Plays work the same way as poems and songs. They require students to reread and practice until they seem to be talking.
What are the 5 basic reading skills?
Reading is a four-way process: phonics, phonemic awareness, vocabulary, reading comprehension, fluency, and comprehension. Reading experiences are created by these five aspects. Children must develop skills in all five of these areas to become a successful reader as they learn to read.
How can I improve my reading fluency?
Students should record reading aloud on their own.
Use a ruler or finger to follow along.
Let them read the same thing several times.
Pre-teach vocabulary
Drill sight words
Use a variety of books and materials.
You can try different fonts and sizes.
Create a stress-free environment.
What are the three components of reading fluency?
Fluency is generally defined as having three components: accuracy, rate, and prosody (or expression).
What are the 5 reading techniques?
The SQ3R technique is a best reading method; it includes skimming, scanning, active reading, detailed reading, and structure-proposition-evaluation.
What are the 5 reading strategies?
Visualization
Analyzing text structure
Questioning
Activating background knowledge. Better comprehension occurs when students engage in activities that bridge their old knowledge with the new.
Summarizing
How can students improve their fluency?
Make your own read-aloud models. Audiobooks are also excellent models of reading fluency.
Teachers will learn to recognize words automatically.
Children can read a short text at their reading level several times.
Read two sentences together.
What are the super six reading strategies?
In the Super Six framework, you will work with making connections, monitoring, visualising, inferring/predicting, questioning and summarising.
What are the 6 essential components for reading fluency?
There are six components that contribute to successful reading for the first time, according to research. The components of this system have become known as the 'Big Six'- oral language, phonological awareness, phrasing, vocabulary, fluency, comprehension.
How can I improve my reading fluency at home?
Model fluent reading
Stopwatch readings
Reading aloud during rehearsals.
Marked reading
Re-read favorite books
How can students improve reading accuracy?
Here are some tips and strategies for maximizing accuracy. Practice word fluency via sight. Use finger highlighters, highlighter strips, etc. Students must stay focused on the words they are reading. Students should look for parts they know in a word.
What skills are needed for reading fluency?
Fluency is defined as the ability to write with speed, accuracy, and proper expression. Children need to be fluent in reading fluently whether they are reading aloud or silently to understand what they read. Fluent readers read phrases and add intonation that compliment their reading aloud reading.