Writer's block can affect anyone. It's an all too familiar feeling when you stare at that blank page and scramble to find something, anything to write about. In these situations, a random generator for writing prompts can be a lifesaver.
If you're unfamiliar with this, don't worry because this article will have everything you need to know about online prompt generators. It will also cover its pros and cons and how to use it.
Keep reading to learn more!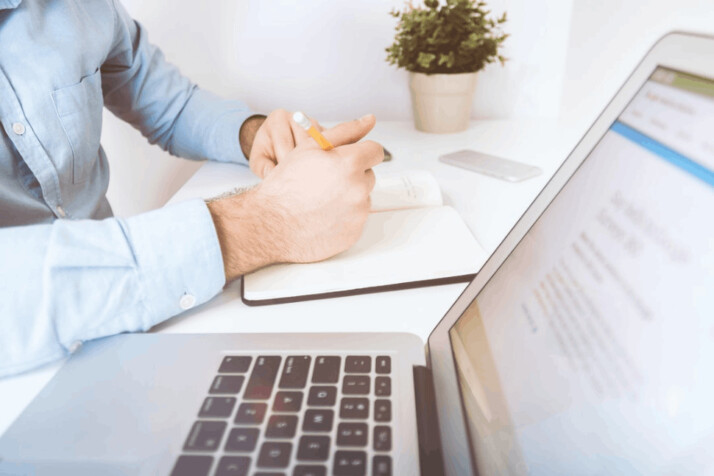 What is a Random Writing Prompt Generator?
These software programs allow you to generate unique writing prompts for your stories. And you can do it with just a click of a button!
These programs typically provide you with various lines, or tags, from a list of up to 500 or more. Generated lines can be based on certain words, concepts, or events.
Writing prompts have various styles and can vary from personal to professional. You can also set parameters for certain aspects of your writing, including length, speed, and word count. You can access these prompt generators from a computer or a mobile writing app.
Why Use Creative Writing Prompts
Writing prompts offer several advantages. They can give you fresh prompt ideas for your writing process. Also, you may also discover inspiration, which can help you write faster.
1. Time-Saving
We can all admit that thinking about the plot of a story can take hours, if not days. But with software-produced prompts, it can only take seconds!
It saves you a lot of hours that you can utilize to focus on your writing style. It also gives you a longer period to get in the mood of the story you wish to write about.
2. Fresh Ideas
Running out of story ideas is inevitable. And it may feel comfortable to keep writing around the same plot or genre, but it can dampen your creativity. Writing prompts assist you with that by producing fresh topics and genres that make you leave your comfort zone.
It's a fun and fantastic way to write about new things. Don't be afraid to write about different genres. You might find yourself getting lost in a creative writing whirlpool.
3. Precision
When you're working on a writing assignment, you may be assigned a specific genre you're unfamiliar with. And that can make it difficult to start.
Prompt generators can help you out in situations like this. Some generators have prompt genre options for you to choose from, so you can begin with more purpose and precision.
How to Use it
Using writing prompts is straightforward. Some operate randomly, and the only thing you have to do is press Enter. They'll then display a few sentences regarding a plot on which you can base your writing.
Other software-produced prompts are more specific. They can let you select your desired prompt genre. And they might have two or more generators so you can select which fits your preference.
Examples of Prompts Generators
You can check these out if you're looking for a good writing prompt. Try visiting each generator to see which will better suit your preferences. And the best part is you can use most of them for free!
Squibler
This is an online random write generator. Its interface is very user-friendly. All you have to do click a few options to make a prompt. A unique feature of squibler is that it has a Dangerous mode. This forces you to write continuously, or else the system will delete your text. It's a great challenge if you wish to practice your writing skills and enjoy it simultaneously!
Random First Line Generator
The first line of an article can either make or break it. So if you need engaging first-liners for a novel or an article you're creating, this is an ideal tool. The Random First Line Generator allows you to pick from different popular genres like romance, fantasy, or mystery.
Spring Hole
Spring hole can make a prompt that has almost everything you require to begin a story. It can produce many things like a plot, character names, places, and even origin stories. You can craft a world of your own with this random write generator.
Takeaway
Story ideas can be hard to come by. That's why random writing prompts are essential for writers. They allow you to reflect on the content in your mind and focus on a single subject.
No matter what type of story you want to make, prompt tools will be sure to make creative writing easier.
Explore All
Readability Articles