Reading assessments are commonly used to measure literacy skills.
What Is a Reading Assessment?
A reading assessment is a test to assess how well someone reads. Assessments can be highly accurate with test-takers performing no lower than the 12th percentile on standardized tests.
One use of assessments is to grade students on their ability to read and write. These assessments allow students to be compared on one scale. They may be used to identify skill deficient areas and measure progress in reading skills.
Also, these assessments provide a personalized program to increase reading proficiency.
The Three Basic Components to a Reading Assessment
There Are Three Basic Components to a Reading Assessment:
1. Selection
The selection of the test is an important consideration for all reading assessments. The test should accurately assess an individual student's reading skills. This typically means looking at the level of difficulty of the test.
Some tests are intended to measure students' reading proficiency while others assess writing and literacy development. Some tests are used to measure reading comprehension while others may require a minimum understanding of grammar, spelling, and punctuation.
2. Administration
This should explain how it is scored. Whether it's multiple-choice, computerized, or standard test booklets. In some cases, the scores must also be reported using a standardized scoring rubric.
This should describe the correct responses and the reasons for providing each of the selected responses. All scoring should be consistent and appropriate for the test grade level, or age range specified.
3. Test Form
Information about the test form (i.e., test length) is important. In some cases, test forms may be used by many test publishers. This makes it important to specify whether the test form is a norm-referenced test or percentile referenced test.
A norm-referenced test is one where a score represents the performance of a group of similar individuals. A percentile referenced test refers to the percentage ranking of an individual's performance compared with the entire group. If there is only one format, it should be specified in the item sheet.
What are the 4 most common types of assessments? This question is answered below.
What Are the Four Types of Assessments?
The four types of assessments are diagnostic, formative, interim, and summative. They all have a very important purpose. It is important to utilize all of them during classes.
They can help meet learning goals, gain a deeper understanding of the material, and strengthen the course and curriculum for all students.
1. Diagnostic Assessment
A diagnostic assessment is used to assess the strengths and weaknesses of students' abilities in reading.
It helps a teacher prioritize their teaching to help struggling students improve in areas where they are lacking. It also allows for other students to identify where they need more help.
This ensures that the entire class is better prepared and ready for success.
2. Formative Assessment
A formative assessment is used to give instruction, feedback, and adjust instruction in light of assessment data.
Formative assessments are typically completed to find out what students know and to guide future instruction. The formative assessment data is then used to identify if a student needs to repeat lessons, gain further instruction, or receive extra practice.
3. Interim Assessment
Interim assessments are used to measure performance progress throughout the instructional program.
Evaluations of progress and progress indicators are used as the basis. They decide whether instructional activities are meeting student needs or offer value to the instructor.
Interim assessments are used to assess what the student has learned before program objectives are set for the final period.
4. Summative Assessment
Summative assessments are used to assess the progress that students have made throughout the course.
Achievements, skill levels, and how well students have evolved to meet independent projects in a course are acknowledged and measured.
Students are placed into one of the four different types of assessments, depending on their level of mastery over the material in the course. It's important to understand how to assess reading progress to identify if they are truly masters over the course.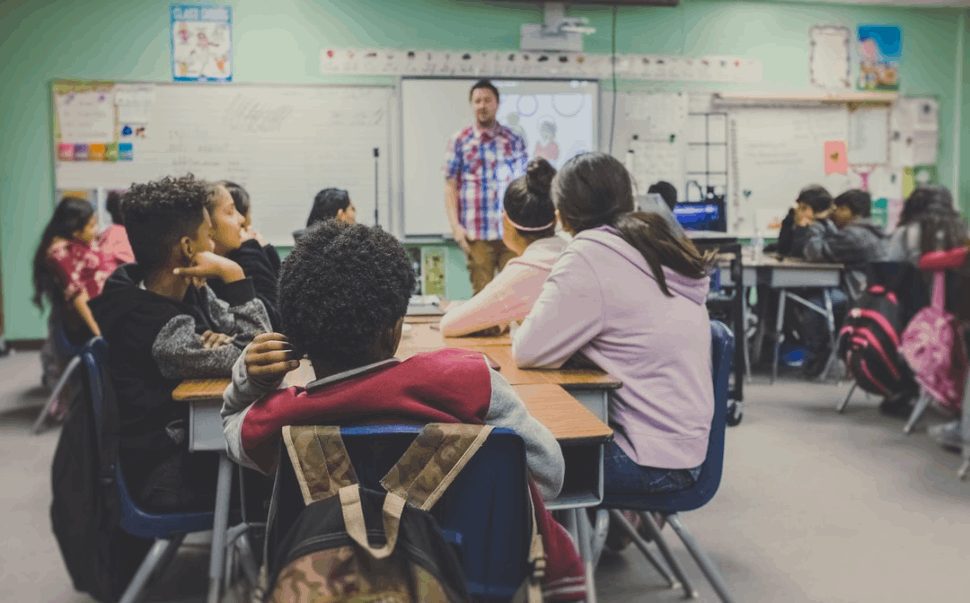 Wrap Up: Benefits of Reading Assessments
There are many benefits to assessments. They can help you meet curriculum standards in your school or college. Teachers can analyze the reading comprehension skills of their students. Students can identify where they might be struggling. They are usually inexpensive to make.
In the long term, reading assessments can help you immensely in your academic journey and your career. But first, you need to understand what a reading assessment is. With the assistance from this article, hopefully you understand and can benefit from reading assessments.
Make your reading journey as smooth and enjoyable as possible!
Frequently asked questions
What should you assess in reading?
Vocabulary
Comprehension
Grade level reading
Oral reading accuracy
Fluency
How do you assess and teach reading comprehension?
Reading comprehension can be assessed using a formal assessment, such as the example above, with reading passages followed by questions about the passage. Use of informal assessments is another method. Students should tell you what they have read or retell the story or event in their own words.
What are informal reading assessments?
Reading (qualitative) reading inventory as students read the text. Check for comprehension through explicit and implicit questions after the student has completed the passage. Ask open-ended questions about the vocabulary found in the passage as well.
What elements are involved in implementing effective reading assessments?
The phonemic experience, letter knowledge, and print concepts.
Written expression
Text comprehension
An abbreviation: Phonics and decoding.
Vocabulary
Spelling and handwriting
Text reads automatically and fluently.
What is a reading or literacy assessment?
In literacy assessments, decision-making processes are used to examine students' performance on the literacy tasks described above; literacy assessments include all aspects of such assessments, from the formation of student writing to the design of higher-stakes assessments.
How do you test reading literacy?
A comprehension test is available in many ways. By asking students to retell what they read and/or asking a few questions, we are able to score their responses using our Retell Rubric. Use the same passage that you used for the fluency assessment to maximize your time.
What types of assessments are needed in an effective literacy system?
Assessments are divided into three major types to provide teachers and schools with valuable information about student reading progress and needs: diagnostic, summative, and formative.
Why are reading assessments important?
In addition, they provide information that is vital to teachers when it comes to determining what to teach and how to teach it, while answering the critical question, "Are my students learning?"".
How do teachers assess reading level?
If your child's Lexile reading level is high, his teacher usually chooses books that meet their reading level. Lexile scores describe your child's reading ability and link them to books and other reading materials. In this area, the measure ranges from 1 to 2000.
What is the purpose of the assessment?
Assessment is intended to gather relevant data about student performance or progress, or to determine student interests to make informed decisions about student learning.
Why is reading important in literacy?
Children's books can be used to develop their vocabulary and recognize written words most effectively when read aloud at a young age. Reading also stimulates a child's imagination and enhances her or her understanding of the world.
How do you conduct a reading assessment?
You should know how much they can comprehend. Students must follow their own comprehension when they complete tasks and reread previously read texts, but which are shown to them in an incomplete format.
Use graphic organisers
Answer questions
Ask questions
Recognise story structure
What teaching strategies and forms of assessment could you use to help develop functional literacy?
These strategies include making connections, visualizing, inferring, questioning, determining importance, and synthesizing.
What makes a reading assessment effective?
Reading research emphasizes the importance of a valid and effective reading assessment, including: Screening: These assessments use passages written for the student's actual grade level to identify potential reading difficulties.
How do you assess literacy skills of students?
An assessment of fluency is most commonly to ask a student to read a passage for one minute. The words that are skipped or pronounced incorrectly are not counted. The number of correct words read is counted and this represents a student's oral reading fluency rate.