Parents and teachers can encourage reading comprehension for 4th graders by engaging them in different activities. While the activities don't require an internet connection, it still fosters an active learning environment.
What Is 4th-Grade Reading? Why Is It Important?
For most fourth-grade students, reading comprehension is key to success. At this point, most reading is not about memorization but critical thinking skills.
Students need to be able to take what they read and apply it in new contexts. It includes understanding the words and the relationships and images within a text.
Often students struggle with the components associated with reading comprehension. Reading comprehension for 4th graders requires understanding a set of full words with particular demands.
Narrowing down the word choices and simplifying descriptions will significantly enhance their ability to filter out the content that's not relevant to them.
Why Does 4th-Grade Reading Matter so Much?
Students usually spend grades one through three learning the alphabet, letter sounds, word combinations, and other basic reading skills. In fourth grade, your child has passed the phase of learning to read and is now reading to learn.
Developing basic reading skills is critical for other subjects, like history, math, and science. Students cannot keep up with their peers and fall farther behind without these foundational skills.
Fourth-grade studying is the start of reading comprehension when reading workloads are increased like never before. For your fourth grader, this means they are starting to become analytical readers themselves.
They are required to read the books more frequently and understand longer texts. Text can range from a passage in a history book to a webpage with text and images.
This is because the children need to show their ability to recognize words, sentences, and paragraphs and make sense of the overall meaning.
This process covers a broad range of grammar and content reading skills, from comprehension to vocabulary. They are often introduced to several reading comprehension worksheets to hone their reading skills.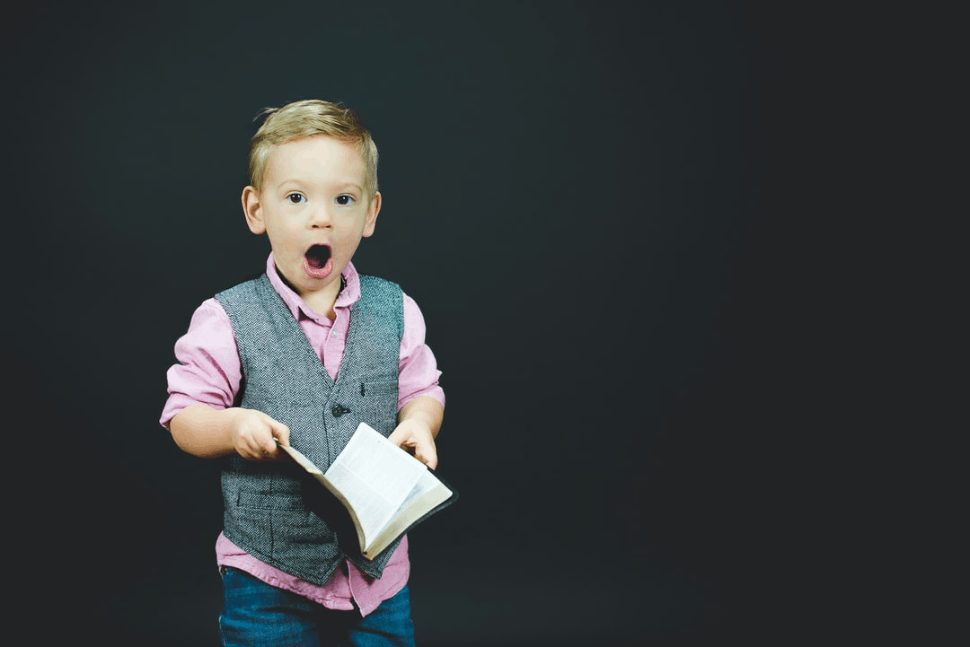 Six Strategies to Boost Reading Comprehension for 4th Graders
Reading comprehension is the process of learning and extracting meaning from the text read. Understanding the words and underlying message of a text is the central idea of reading comprehension.
Whether this process is in a classroom or at home, comprehending text is something 4th graders need to learn.
Reading gets more challenging in fourth grade due to the lengthier texts and the new literary devices introduced, which are difficult to process. Therefore, it is normal for teachers and parents to want to help with the 4th-grade slump and the learning process.
Here are some strategies to improve literacy skills and fluency to boost reading comprehension for 4th graders
1. Enrich Vocabulary by Writing Down Unfamiliar Words
It's a great strategy to have your child note down the unfamiliar words from a passage.
You should then encourage them to look up the word in a dictionary and try making up a sentence independently. It will drastically improve their understanding of words and their usage.
2. Practice Comprehension Using Context Clues.
Encourage your child to understand the meaning of challenging words using context clues.
If your child can figure out the meaning of an unfamiliar word from the surrounding context, it will improve their reading and analytical skill.
3. Ask Your Child to Read Aloud.
Reading a piece of text aloud might seem a bit advanced for 4th-grade students.
But try to involve them in animated stories and have them read stories and passages interactively. It will help them develop language and understand the text better.
4. Encourage the Habit of Asking Questions.
Keep an interactive learning environment and encourage your child to ask questions about what he reads.
Building the habit of asking questions before reading a text helps activate their prior knowledge and make predictions. It makes the child interested in the topic and increases the likelihood of connecting with the text.
5. Introduce the Color-Coding Method.
Highlighting important lines or words in a passage help to differentiate ideas and retain information. It could also help readers pay attention to meaningful words.
Ask your child or student to use color codes to identify important words and details from a passage.
6. Use a Ruler or Finger to Follow Along.
If your child finds it difficult to keep track of the line they're reading, ask them to follow while using a ruler or finger.
With that, the child can to move their eyes smoothly across the page from one line to another. That's one quick way to improve reading comprehension.
Wrapping Up
The cumulative effect of all of these strategies yields the most desired results for 4th-grade reading. It's essential to help children read the words in a text and understand the gist of what's being read.
Thus, parents need to find the essential balance between pushing their child to practice reading with a purpose and nurturing that practice with love.
It will help the fourth graders follow along with a text independently and use inferences to determine the central idea of a story. This is a pivotal step in the process of reading comprehension for fourth graders.
Frequently asked questions
What are the 7 reading comprehension strategies?
Teachers should promote the seven cognitive strategies of effective readers: activating, inferring, monitoring-clarifying, questioning, searching-selecting, summarizing, and visualizing-organizing to improve students' reading comprehension.
What does a 4th grade reading level look like?
As we have indicated above, the average reading level of a fourth grade can range from a variety of levels. Working from 16 to 30 using PM Leveling and between 20 and 40 using DRA reading levels.
What should a 4th grader be able to do in reading?
4th graders: Use the context of texts to determine the meaning of words. Learns and can explain the differences between narrative prose, drama, and poetry. Refers to and defines the different parts of poems and plays, including verses, settings, and characters.
How can I improve my child's comprehension skills?
Read books their parents would like.
Read aloud
Check out the headings of the text.
You must read sections that are confusing.
Follow along with a ruler or a finger.
Write down words you do not know.
Your child just read something.
Recapitulate and summarize the main points.
How do you practice reading comprehension in 4th grade?
Color-code your thinking
Try think-alouds
Video clips about the story-elements.
Jenga is a game of reading comprehension.
Develop vocabulary
Try using context clues.
Reading is something you can respond to in creative ways.
Obtain a close reading strategy.
How parents can help with reading comprehension at home?
Completion of reading comprehension worksheets online.
Create Graphic Organizers
Watch movie and book comparisons.
Readability App is available for download.
Keep Your Child's Favorite Topics in Your Hand.
Encourage all reading types.
Play Audio Books
Start a book club for your family.
What level of reading should a 4th grader be at?
What are the 5 reading strategies?
Questioning
Visualization
Summarizing
Analyzing text structure
Activating background knowledge. Research has shown that students are better able to comprehend when they are engaged in activities that link old knowledge with new knowledge.
How do you teach reading comprehension strategies?
Find the difficulty and identify where it occurs.
What is the difficulty?
Describe the difficult sentence or passage in their own words.
You may want to look back at the text.
Look forward to the text for information that will help them resolve the problem.
How does ADHD affect reading?
ADHD affects both adults and children alike in school. In many cases, children with ADHD have difficulty reading comprehension,5 while both adults and kids with ADHD tend to lose interest, miss details and connections, lose track of where they are on the page, and become easily distracted.
What activities help improve reading comprehension?
Asking questions such as, "What do you think will happen next?" or "I wonder why the character did that?" helps the child feel comfortable with and think critically about the passage and allows the adult to judge how well it is being understood.
How do you help students who struggle with reading comprehension?
Reading and asking questions.
Discussing prior knowledge
Thinking aloud
Visualizing what they read.
Using the material to connect with another text or personal experience.
Turning the text around to search for keywords.
It is necessary to read to clarify or answer questions.
What are the strategies to improve reading skills?
What you read, write a summary.
Try to think of the main idea.
Pace yourself
Answer a few questions about the text you are reading.
Divide the reading into smaller sections.
Eliminate distractions
Use context clues
Improve your vocabulary
What are the causes of poor comprehension?
Working Memory Overload:
Decoding Difficulties:
Oral Language Deficit:
Aphasia and Dysphasia:
Visual Processing Disorder:
Disinterest or Boredom:
EFT Disorder (EFD):
How can I help my child with ADHD with reading comprehension?
Have your child read to you.
Engage the imagination
How books are organized.
Ask for predictions
Take interest in what your child is reading.
Encourage note-taking
Increase word power
Translate speech figures