In recent years, reading interventions have had a positive impact on school success. Some approaches, however, have been underutilized or understudied.
What Are Reading Interventions?
Reading interventions are effective tools for helping students who struggle with reading in the classroom. They are also a good way for struggling readers to learn how to improve.
Interventions help children by providing strategies to support their reading development. They are also some of the best ways to learn reading skills. One of the best ways to understand how to be a good reading teacher is to find out about the most effective reading interventions.
By using reading strategies, teachers can make learning more engaging for struggling readers. This will ultimately increase their performance which leads to greater academic achievement.
Interventions help children to improve in the classroom. If a student is struggling to learn, expert advice may be necessary. By using a reading intervention, teachers can focus on more effective strategies that can be used in the classroom.
If the intervention is working, students will be motivated to learn. This will lead to greater academic success. By using these tactics, teachers will have great success as they will not need to spend hours learning different new teaching methods.
What are some intervention strategies? It can be difficult to implement them without being aware of what they are.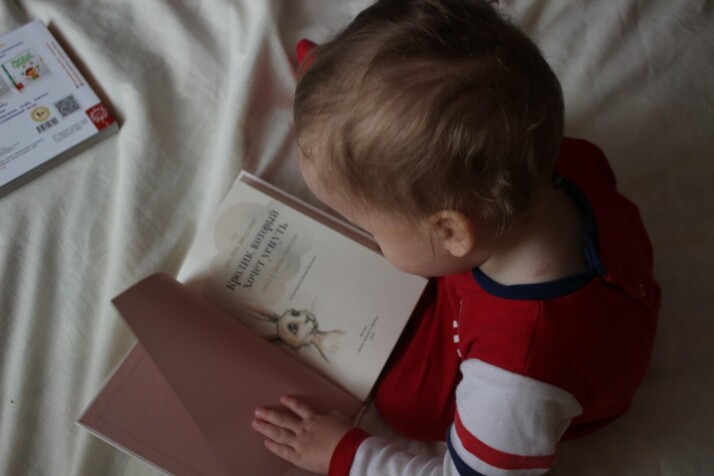 What Are the Best Reading Intervention Strategies?
The best reading intervention strategies are those that address a person's difficulties in reading. This includes comprehension, attention, and vocabulary.
Strategies should also focus on shared the reading of text and targeted meaning. The interventions should be carefully designed to make reading easier for children.
Some of the More Popular Interventions Include:
1. Pacing Strategies
Pacing strategies are a way you can customize the speed at which a text is read. You can dictate the length of time it will take to read. With pacing, you can mix up the length of paragraphs and sentences so that the text can be hard or easy to read.
The more difficult the text is to read, the more likely it is that the student will struggle to keep up with the content. This will mean they have a harder time retaining the material.
2. Phonemic Awareness
Phonemic awareness as a reading intervention strategy is most often seen in programs helping children in special education. This is due to their difficulties with language and decoding skills.
With the creation of more sophisticated decoding programs, phonemic awareness is becoming more widespread. However, the strategies used in phonemic awareness often require children to match sounds to pictures before their reading.
3. Phonics
Phonics is the study of letter and syllable patterns to decode language. Using phonics as a reading intervention strategy means teaching kids about long and short vowels. It also includes helping with decoding sounds and sequencing sounds to make words.
The teaching of these patterns is used to develop vocabulary, comprehension, and speech. Phonemes are parts of a word and help children understand how to organize sounds and work with words.
4. Word Attack
Using word attack as a reading intervention strategy has helped thousands of students. These students have struggles learning to read because of their inability to find phonological relations and phonemes. For some students, their reading skills are just not under control.
These students might have some difficulty picking up on the sounds and letters that are easier for others. An intervention could help these students with their understanding of the sounds and letters. This way, they also improve their reading comprehension and success in high school English class.
5. Vocabulary
Vocabulary as an intervention strategy is particularly powerful because allows the student to build a personalized vocabulary. Learners can use this to help bolster the learning achieved from other interventions.
This intervention strategy can be used in several ways. First, a teacher can use a student's own words to demonstrate a new concept. The teacher can present a short story and ask the students to choose words in the story that they already know. Or, the teacher could focus the vocabulary intervention on difficult vocabulary words in the story being read.
6. Oral Comprehension
The oral comprehension intervention strategy is a mix of prompts and cues that teachers use to help students with reading acquisition skills. This wide range of prompts and cues allows the teacher to focus on different skills each time they are used in the classroom.
Depending on the desired goal, the prompts may vary in quality or the amount of student assistance required.
7. Word Fluency
Word fluency as a strategy for reading intervention can be used in a variety of contexts. The reader can be asked to read silently, aloud, or both. There are many other ways that the strategy can be applied depending on the needs and goals of the reader.
Some of the most important things to remember in applying this strategy are to avoid over-engagement and over-motivation. This can lead to the reader slowing down before they can reach their reading goal.
8. Receptive and Expressive Reading
Receptive and expressive reading intervention strategies are designed to increase a child's comprehension skills. These include phonic awareness and vocabulary. They also often involve children listening to a book or recording of a story by themselves.
Receptive reading is intended to give children opportunities to observe and interact with the book. Expressive reading is more focused on children's independent reading. These interventions are often used to supplement a child's reading instruction with a phonics curriculum.
9. Expanding Vocabulary Through Literature
Using literature to expand vocabulary is an excellent way to help children build their vocabulary and make it more useful in real-life situations. Children should be encouraged to identify the main idea and then look for words with similar meanings.
Reading with vocabulary will encourage children to learn how to decipher and comprehend text that they may not understand in the beginning.
10. Listening Comprehension
Listening comprehension is an important aspect of reading, even for children. The most common types of interventions for listeners are speech patterns, loud or soft reading, acceleration and deceleration, and repetition.
Speech patterns and repetition are two of the most common types of interventions for children these days. Especially in the areas of expository reading and narrative reading.
Why Reading Interventions Necessary?
Reading interventions are necessary because most children spend their formative years in age-appropriate and content-appropriate environments. As a result, it is challenging for them to cultivate an independent reading movement.
Interventions for children who are struggling can be implemented in class. This is when children lack the necessary support in their home environment or go to school without the proper instructional tools.
Final Words: Utilizing Reading Interventions
A child's specialist should be consulted before interventions are implemented if the student isn't successful in reading and is under 6.
If a student has already learned how to read, then these interventions are unnecessary.
They are designed to help struggling students achieve literacy and continue to improve their skills.
Explore All
Readability Articles