Do you have a child still struggling to read? Not to worry, because a significant number of children have difficulty reading. Although you can encourage them to develop their reading skills by yourself, you may still need a guide to help you.
Luckily, you may use a variety of approaches to improve your child's reading capability. Aside from enrolling them in English reading programs, you may also provide materials and resources to teach them how to read. You may also look for other strategies to support children struggling to read.
Check out this guide and take note of the helpful information listed below.
A Brief Overview of the Concern
According to the Centers for Disease Control and Prevention (CDC), approximately a quarter of ADHD kids also have dyslexia. Such a reason complicates a child's development of reading skills. However, not all children who have difficulty reading have psycho-emotional and cognitive problems.
When discussing reading issues, we often think of children who struggle to parse the alphabet in text and turn them into spoken language. A reader with poor vocal (speech-sound) skills has difficulty making sense of many of the words they are reading.
However, many children sound like they are reading beautifully but have difficulty understanding vocabulary and figurative language. They may also have trouble with inference, verbal reasoning, grammatical development, and oral expression.
As children mature, we assume they are reading well if they decode text excellently. Reading comprehension becomes more about linguistic understanding and focus when someone learns to interpret.
As such, struggling readers are less noticeable than those who have difficulty decoding; they frequently slip under the radar. You may not see their symptoms until they begin to fail comprehension tests. Even so, their problems may go undetected for a long time. It may lead to middle and high school students reading plausibly but unaware of what they have read.
It's best to look for effective strategies to help them improve their reading skills despite such struggles. You need to know what's best for their condition. Follow these tips to improve your child's reading skills.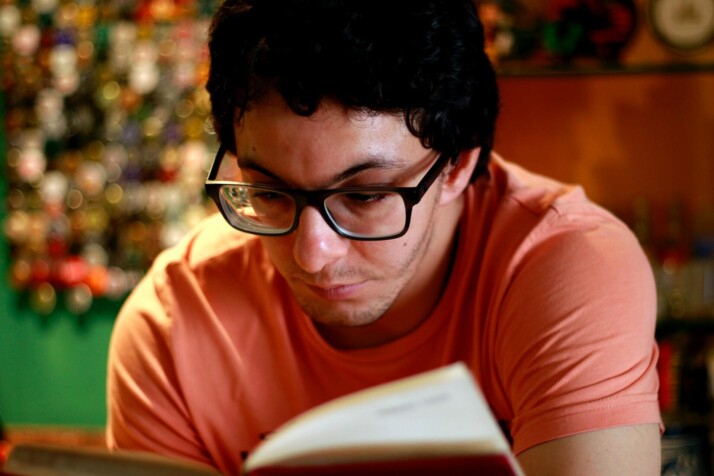 Seek Support
Do not waste time if your child is falling behind classmates in terms of reading. Reading lags are predictive of future problems. Seek support immediately.
Suppose your child catches up within a few months, the that's amazing! However, most children with reading lags require school-based and private reading support.
The National Institutes of Health (NIH) says that 95 percent of children who have trouble reading can reach grade school. However, it's only possible if they receive specialized assistance.
Orton Gillingham (O-G) is one of the great reading supports for children, which is a national program that teaches reading and writing skills. O-G specialists incorporate the different senses of a child into learning.
Buy Child-Friendly Books
Reading books appropriate for their age will help a kid become a robust and satisfied reader. If your child makes more than one reading error in ten words, their reading level is probably too complicated.
It is recommended that you ask your local librarian to recommend exciting books that are at your child's level. Research indicates that a child will study harder if she is interested in the topic of the book she is reading.
Don't quarrel with your child if she insists on reading a book beyond her knowledge. It doesn't matter if your 5-year-old child wants to read a history book, as long as she can appreciate it. You still have to work out on a plan that would be favorable for your child's learning.
Try Audiobooks
Reading comprehension improves when children read books and listen to them simultaneously. This is particularly true for children who have short attention spans and lower reading skills.
Reading books on behalf of children with ADHD is a good idea, according to the article "Heard Any Good Books Lately." Parents should consider Audible or checking out books on tape at their local library for free.
However, it would help if you understood that audiobooks are not substitutes for one-on-one reading with a parent. It would still be great to spend some time reading with your child. Such a bond would boost their interest in reading books and other texts.
For example, reading fluency, parent-child connection, and vocabulary skills are enhanced. You can do this by simply reading them bedtime stories.
Set a Screen Usage Limit
Habitual engagement in screen-related activities, such as video games, has been associated with lower academic performance in schools. Parents should monitor their child's screen time. As an alternative, try to encourage more productive activities such as going to the library.
Don't be surprised if your child balks at your suggestions. Children with ADHD express frustration when they stop doing screen-related activities.
Your child may not thank you now but will surely be grateful for such a discipline in the future.
Monitor screen time to create a reader-friendly home.
For Teachers
Practice Overall Comprehension
Studies have shown that reading comprehension issues come from an underlying oral language weakness in childhood. It occurs before reading is even taught. As a result of poor reading comprehension, pupils who understand less spoken words and less of what they hear also have worse verbal grammar.
Therefore, educators should first consider using methods, like familiarization with different words, thinking skills, and spoken language comprehension. After that, the teacher may proceed with such concepts in written language.
It's important to create new academic approaches for children struggling to read.
Focus on Lexicon Improvement
Improving a child's lexicon is helpful for students with poor comprehension because they often have poor vocabulary skills. They're more likely to understand less of what they hear, making it worthwhile to teach the meanings of words through multisensory strategies. These may include graphic organizers and pictures associated with different English terms.
As a teacher, you may want to try other ways to improve the reading comprehension skills of your pupils. You have to encourage them to practice their reading abilities. Struggling readers require your professional help.
Teach Proper Spelling
Another excellent way to help to struggle readers is to start teaching them how to spell correctly. The process of spelling words may allow them to acquire a good idea of how to read terms properly. It may be through syllabic reading or by familiarizing themselves with letter sounds. In early education, applying such a strategy may not be easy. However, kids need to understand how vital the proper writing of words is for their reading improvement.
Kids with dyslexia may also discover a new method of learning to read words. It would help if you start with grade-level words first, then introduce more challenging words from time to time. Learning how to write words correctly will contribute significantly to their reading abilities.
It's never too late to assist children in developing their capability to read. Learning chooses no age, so you have to invest a lot of effort in making their improvement possible. As a result, children may easily share what they feel and what they mean without difficulty.
To Wrap Up
Whether you're a teacher or a parent, you now know the various things you can do to help a child struggling to read.
As a mother or father, you should know the signs of reading incapacity that require immediate support. Then, you should buy child-friendly books and audiobooks to help your children read outstandingly. Also, you should control your child's screen time and push them to spend more effort reading books.
On the other hand, if you're a teacher, you should focus more on assisting your pupils in their reading development. Guide them in improving their lexicon and writing abilities. Lastly, look for effective strategies in doing so.
Explore All
Readability Articles