Regardless of the industry or business type, regular auditing is essential. Want to know what else is a necessity for an auditing firm? A standard audit proposal template.

When you get a request for an audit, you know it's time to prove you can handle a task efficiently. Your proposal is a bid to convince clients to opt for your services. Consequently, you can't afford to send a sloppy proposal.

What do you need to include in your audit proposal? How do you craft one that stands out? Keep reading because we are about to answer these questions, starting with the meaning of an audit proposal.
What Is An Audit Proposal?
An audit proposal is a document created by auditors. It's sent to clients to give them an overview of what the audit firm can do. The document often covers the auditor's name, the scope of work, pricing information, audit timelines, testimonials, etc.

Like most proposals, an audit proposal aims to land you a job with the client. That's why it needs to be convincing enough.
Structure Of An Audit Proposal
Some features are vital in a proposal. Because without them, your audit proposal might not have the effect intended.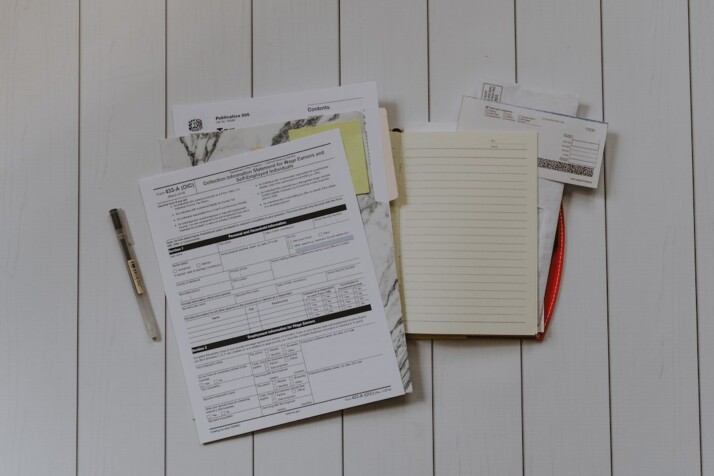 Below, we've listed the core features of a bid.
Title
The title is essential because people immediately know it's an audit document. Most times, it's best to have this on a title page with other details like the auditors or business name.
Introduction
The cover page should bear the company logo and include information like your contact, address, and further identification details. Sometimes a letterhead can convey this info.
Project Details
Most times, an audit proposal is a response to a request for an audit. The request must have contained the basic information of the audit project. Hence, you can tailor the project details to provide an overview of what the client can expect from your auditing services.

This includes the general scope of the services, your aim, and the benefits of the audit.
Timeframe
This means the scheduled timespan of the audit. How long will it run? When is the deadline? When can the client expect you to render your complete services? You should be clear with the expected timeframe.
Pricing Information
Typically, clients need your pricing information to decide whether they can hire you or not. So, provide a breakdown of all the costs of auditing. You can include the different packages you have to give your clients options.
Work Qualifications And Experience
One way to prove you are capable is through your work qualifications and experience. Ensure you outline your experiences and be transparent with your achievements. It's most likely your audit proposals against others. This is one of the ways to make yours stand out. You may also include clients' testimonials to corroborate your claims.
Other Services
This section should answer the question: what additional services can you offer? It gives you a competitive edge over other firms. Providing other services offers added value from your end. It could be statement service, tax preparation, accounting and construction service, etc.
Acceptance
Don't forget this section, as it allows you to close the deal instantly. It can be a simple box for the client's name and signature. They can sign this section if satisfied with your services and would love to work with you.
Sample Audit Proposal Template
(Name of auditors)

I am pleased to submit this proposal to audit your company's accounts. With over 20 years of experience, I am confident that my team can provide you with the highest quality of service.

We will work closely with you throughout the audit to meet your needs. The scope of our engagement includes a detailed review of your assets and liabilities. It also entails guiding any relevant tax and legal issues. Our timeline for completing the audit is four weeks from the start date, depending on the complexity.

In addition to the regular audit, we offer several other services, including accounting advice, budgeting assistance, and bookkeeping support. We also guarantee absolute confidentiality about any information we collect during our project.

If you accept this proposal, please sign and return it with the required payment. Upon receipt, our team will immediately begin working towards completing the audit within the allotted time frame. If you have any questions or concerns regarding this proposal, please do not hesitate to contact me at [insert_contact_details].

Thank you for considering us for this vital role.

Sincerely,

[Signed]
Wrapping Up
Whether you are asked to conduct an internal or external audit, your audit proposal template is essential. It must be perfectly crafted to position you as the best candidate for the job.

Your proposal can be a few pages long to include all the necessary details. In the long run, it's all about how well you can prove your proficiency to the client.
Explore All
Proposal Generator Articles