A great proposal can make or break a potential project, and knowing how to write an effective one is critical for success. Writing a proposal isn't something most of us are born with the ability to do. It's something that we need to learn through practice and experience.
This article discusses the key steps to writing a great proposal, along with examples of writing a proposal effectively.
What Is a Proposal?
A proposal offers a plan, solution, or suggestion to achieve a desired goal. It often outlines a suggested course of action and includes specific details such as objectives, strategies, budgets, timelines, and outcomes.
You can use proposals in various contexts, such as business proposals, grant proposals, research proposals, consulting proposals, and marketing plans.
Why Is a Proposal Important?
A proposal is incredibly important because it can make or break a potential project. It outlines the goals and objectives of the proposed venture. It also presents evidence that suggests why it should be taken on in the first place.
A successful proposal must be well-structured, with supporting facts and figures to demonstrate its feasibility. Additionally, it needs to include convincing arguments explaining why it would benefit all involved parties.
Ultimately, an effective proposal must clearly communicate the project's value and prove that it will yield positive results.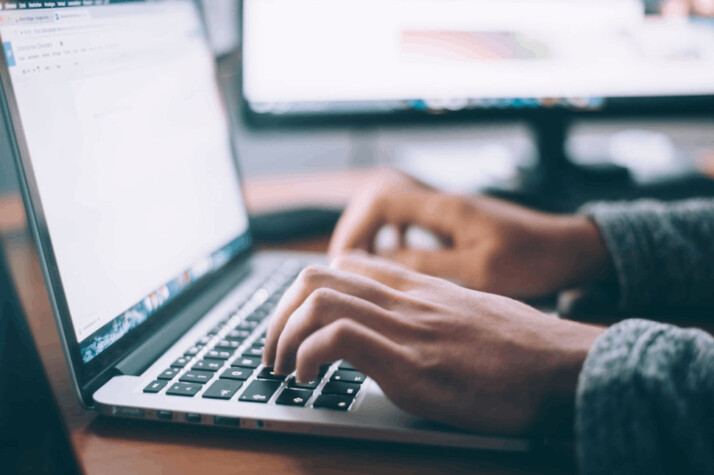 The Key Steps to Writing a Proposal Letter
Following are some of the key steps to writing a proposal letter:
Provide Background Information
Start your proposal by introducing who you are, what kind of expertise you bring, and any relevant experience or credentials. Include a brief overview of why your services or products could benefit them.
State Your Purpose for Writing the Proposal
Explain clearly the objectives and goals of your proposal and explain how it will address their needs. Make sure to be clear and concise when expressing your goal.
Outline Your Goals and Objectives
Outline the specific tasks that must be accomplished to succeed with the project. Also, list any milestones that must be met along the way and ensure they align with the goals stated in the proposal.
Showcase What Makes You Uniquely Qualified
Differentiate yourself from other companies/individuals offering similar services or products. Demonstrate how your particular product or service is unique and provides added value compared to competitors.
Explain Budget Requirements
Estimate all costs associated with the proposed project and explain how the allocated funds would be used. Be transparent about the prices being charged and outline any special offers available.
Invite Readers With a Call to Action
Conclude the letter with an urgent call to action, asking for a response as soon as possible. Invite them to contact you should they have any questions or concerns, and outline any additional information that may be required for further review.
Conclude by Providing Contact Details
End the letter with a polite closing, such as 'Warm regards' followed by contact details such as email address and phone number. This will help the recipient easily reach out if needed.
Great Examples of Writing a Proposal Effectively
Let's look at two great examples of how to write a proposal that will effectively communicate your project's value.
Proposal Template 1:
Dear [Recipient's Name],
My name is [NAME], and I'm the founder of [COMPANY NAME]. We have had several meetings in the past regarding this topic. Now, I'd like to take the opportunity to present my proposal.
The purpose of this proposal is to request a grant that will allow us to create an innovative product to revolutionize our industry. Our mission is to empower our customers by developing cutting-edge solutions for their businesses and providing exceptional customer service. Our goals are clear: to increase sales, grow our customer base, and establish our brand as an authority in the market.
We believe that our products provide unique value propositions that set us apart from the competition. To achieve our objectives, we plan on investing in marketing initiatives. It includes paid advertising, web design and development, content creation, and building relationships with influencers. Additionally, we are confident that this investment will result in increased profits and growth for our company.
A detailed cost breakdown of the project can be found in the appendix at the end of this document. It includes personnel costs, overhead expenses, research and development, software licensing fees, etc.
I'm confident that this proposal will help you make an informed decision. Please do not hesitate to contact me if you have any questions or concerns. I look forward to hearing back from you soon so we can move one step closer to making this project a reality.
Best Regards,
[Your Name]
Proposal Template 2:
Dear [Name],
I am [Name] of [Company], and I am writing to propose a partnership between our two organizations. My goal is to combine our knowledge to create something greater than the sum of its parts.
This proposal aims to outline how our combined efforts will produce outstanding results for both parties involved. Our mutual objectives are to build upon each other's expertise and develop new initiatives to benefit our businesses. Specifically, we plan to work together to increase efficiency and profitability, reduce overhead costs, and improve customer service.
What makes this mission unique is our shared commitment to leveraging the strengths of each organization to take advantage of opportunities not available alone. We intend to use our resources to fund research and development projects and to invest in marketing activities such as campaigns and conferences. Additionally, we'll allocate funds toward human capital to create an even more productive environment and strengthen employee morale.
We are confident that by working together, we can achieve amazing outcomes that benefit all stakeholders. To move forward with this project, I request that you please provide feedback on my proposal at your earliest convenience. Once I hear back from you, I look forward to engaging in further discussions on the specifics of our joint venture. Thank you for considering my proposal!
Best Regards,
[Your Name]
Conclusion
Writing a successful proposal requires consideration of all the steps involved, from providing background information to inviting readers with a call to action.
This article provides examples of writing a proposal to create an effective proposal. This will help convince your audience to move forward with your idea.
Explore All
Proposal Generator Articles