Have you ever seen an ad and thought: "Wow! That's brilliant!" Well, it's the result of a well-written awareness campaign proposal sample .

If you want a winning proposal that births the best campaigns, you need to be strategic. And learn the art of crafting excellent proposals. You will need a lot of persuasive writing to wow your audience.

We'll teach you how to write a campaign proposal below. And provide a vivid example to walk you through the process.
What Is A Campaign Proposal?
A campaign proposal is a document used for business campaign ads planning. It details the marketing strategy, budget, fundraising detail, and presentation.

This document forms the foundation of a successful campaign; it can be revised several times until it meets the company's specific needs.
How To Write A Campaign Proposal Template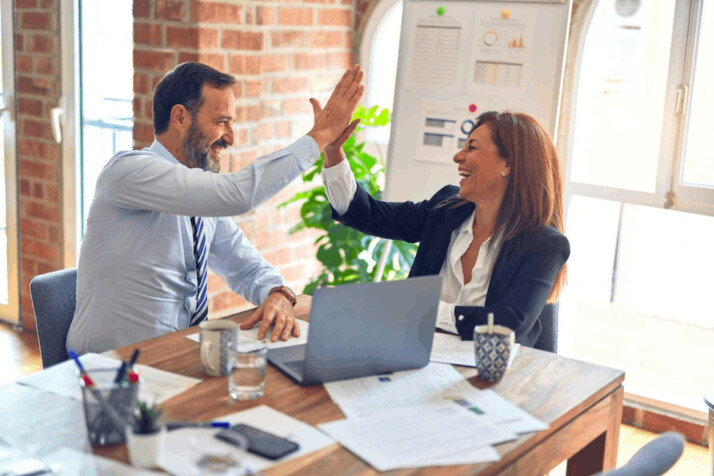 Identify Your Campaign Objective
You may be off to a rocky start, wondering how to get started. Setting a goal and objective is a great way to narrow your priorities.

Do you need to put your brand in people's faces? Or are you looking to grow your reach by thousands in 2 months?

Be specific with your objectives. It makes it easier to communicate your plans to your team. Plus, you don't want to end up confusing yourself.
Include Research Results For the Campaign
Your awareness campaign proposal sample should rely on research showing how you will accomplish your objectives.

This involves checking key definitive factors like shareholders, resources, competitors, and audience. How will these people affect your campaign? Do you need to alter your approach?

You need to include key findings from the research results in your campaign proposal. Use bullet points or a mind map to represent the details. Just make sure it's as clear as possible.
Explain Your Target Audience
Behind every successful campaign is a brand that pays attention to its target audience. Who are you aiming the ads at?

You need to outline qualitative and quantitative data to have an accurate overview. Taking it a step further, you should create several buyer personas.
Map Out Your Marketing Strategies
Using a flow chart, map out your marketing strategy. This chart should show the order of events and how it eventually affects your audience.

Moreover, you need to highlight the resources and materials required to reach the final goal.
Create A Timeline
Add a timeline that spans the marketing campaign period. This avoids backlogs and keeps your team on their toes throughout the process. Besides, you can track your progress seamlessly using the timeline.
Proofread
The awareness campaign proposal sample will be submitted to investors and financial support. You don't want it rejected due to an error you could have corrected while proofreading.
Awareness Campaign Proposal Sample
Background
Our company has been operating in the industry for over 15 years and offers a unique range of products and services. We have built a strong reputation within our field and have gained a loyal customer base through our commitment to quality service. Despite this success, we always seek new ways to increase brand awareness. And we need to reach potential customers who may not yet know our offerings.
Proposal
Our team proposes creating a multimedia ad campaign that will engage audiences across multiple platforms, such as television, radio, print, digital, and social media. The campaign will feature professional actors and creative production elements with content crafted to captivate viewers. We'll produce high-quality ads featuring relatable storylines, catchy visuals, and persuasive copywriting.

We aim to compel viewers to learn more about our company's offerings.
Possible Applications
A successful campaign will require careful planning and implementation. To ensure maximum impact, we suggest strategically distributing the ads to ensure they reach the right people. Ads should also include tracking capabilities, so progress can be monitored and campaigns fine-tuned accordingly .

Additionally, it is essential to create online components that provide users with additional resources (e.g., product demonstrations, website visits, and special offers ). This incentivizes them to share the message via social media channels.

This comprehensive approach combines the best of traditional and modern marketing methods to maximize the effectiveness of this company's advertising efforts. Our business will achieve its desired outcome through an engaging, multi-faceted campaign. And it will gain exposure among current and prospective customers.
Wrapping Up
There, you have it. The tips to face lifting your proposal, and all the information you need with a sample.

How about your get started writing campaign proposals that get investors' and clients' attention.

Get to work already!
Explore All
Proposal Generator Articles