Every business needs to have a strategy in place to achieve long-term growth. But putting together a winning proposal is no easy task. First, you'll need a business strategy proposal template.

In this article, we'll share how you can write a business strategy proposal and the key elements you should include in your template. Aside from that, we'll also discuss the significance of these documents and how they can impact your business as a whole.
What is a Business Strategy Proposal?
A business strategy proposal is a document detailing an organization's plans and objectives for achieving long-term success.

Senior management usually crafts these documents to articulate the overall vision and mission of the business. It also outlines the steps and strategies for meeting those goals.
Why a Business Strategy Proposal is Important
Many benefits come with an effective business strategy proposal. Here's a look at some of those benefits:
Increased understanding of the organization's strategic direction and goals
Improved clarity on how to achieve desired outcomes
Ability to set realistic expectations for performance metrics
Reduced time spent deciphering competing interests in decision-making
Enhanced capacity to plan strategically across multiple organizational functions
Improved communication between stakeholders, leading to greater cohesion
Streamlined resource allocation through budget analysis and goal setting
Creation of a comprehensive roadmap for long-term growth
Key Elements of a Business Strategy Proposal Template
The elements you'll include in your proposal will mainly depend on the kind of proposal you're writing. But in general, a business strategy proposal should contain the following key elements:
Executive Summary
The executive summary is a one-page summary of your business plan. It's usually written after the entire proposal is finished. This section briefly covers information on your management team, business objectives, and other background information about your business.
Company Mission Statement
A company's mission statement serves as a reminder of what it wants to achieve. Others overlook the importance of having a mission statement, but it plays a crucial role in internal decision-making.

The mission statement serves as a guide for employees when making decisions for the company. Every decision should be a step closer to achieving the company's mission. Your mission statement can also help motivate investors, partners, and customers to take actions that aid your overall goal.
SWOT
SWOT stands for Strengths, Weaknesses, Opportunities, and Threats. It is a strategic planning tool that can help you identify your business's internal strengths and weaknesses. It also identifies external opportunities or threats that may impact the business's growth and success.
Market Analysis
The market analysis part of your proposal focuses on getting to know your target market. It covers everything from the target market size and their interests.

This section also involves a competitive analysis of your industry. It will help you identify your competitive edge and know the competition's strengths and weaknesses.
Products and Services
What products or services will your business be offering? What are their standout features? You need to include the answers to these questions in your proposal.

This part can also include plans for patent or copyright filing. And if you plan to launch new product lines, indicate it here.
Marketing Plan
If you hope to increase your sales, you need to have a plan to get the word about your business out there. Outline your marketing plans to cover different customer demographics, pricing strategies, sales plans, and milestones to reach success.
Logistics and Operations Plan
This is an essential element of a business strategy proposal. It outlines the process of making your products right down to bring them to your customers. This includes:
Organization's supply chain
Staffing needs
Production schedules
Delivery systems
Quality control
Customer service standards and so on
The logistics and operations plan should be detailed enough to provide information about the resources needed for the successful execution of the proposed strategies.
Financial Plan
This final section of your strategic plan covers your financial projections for the business. Having a financial plan in place can help you in many ways.

It can help you assess the potential results for each venture or opportunity you consider pursuing. It gives you insight into how many new customers you need to gain next month, with what products, and at what price point.

All of this information will help you make informed decisions on which opportunities to pursue and map out your goals.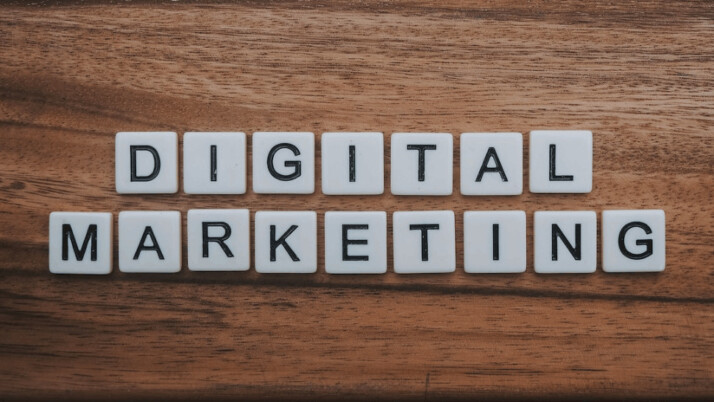 How to Write a Business Strategy Proposal
Research your market.
You need to research your target market to understand better their needs, current trends, and potential opportunities. This will give you insight into the best strategies to implement for success.
Identify your goals and objectives.
Establish specific goals and objectives that align with your overall business strategy. Make sure they are measurable and achievable so that progress is easy to track and evaluate.
Develop strategies.
Now that you have your goals, it's time to brainstorm different tactics and approaches to meet them. Create detailed plans outlining the resources needed, timeline, budget, estimated outcomes, and possible risks involved in each strategy.
Analyze data.
Gather data related to existing customer behavior and other relevant industry statistics. Use this information to identify areas of improvement, create a competitive advantage, and make predictions about future trends.
Refine proposal.
Once all the necessary data is collected and analyzed, review the proposal for accuracy and completeness. To strengthen its effectiveness, consider adding other details, such as customer testimonials or case studies.
Set milestones and corresponding timelines.
Determine how much time you expect each implementation phase to take and set milestones along the way so you can track your progress. Having this structure in place helps show investors that you are serious about reaching success promptly.
Create cost projections & return on investment analysis.
Provide estimates of expected costs associated with executing the plan. This can include investments in new technology, materials, staff training, etc., as well as projected returns on investment (ROI). You can also include quantitative examples when possible.
Edit and proofread.
After completing your draft, read over it multiple times to check for errors in grammar, spelling, punctuation, and so on. Having another set of eyes to review it before submission for approval is also helpful.
Submit your proposal.
Finally, submit your business strategy proposal to those who need to review and approve it. Be sure to include all supporting documentation, such as financials or market research, in order for them to accurately assess its merits.
What Makes a Good Strategic Plan
A good strategic planning template accomplishes a few key goals:
A clear and actionable mission statement that outlines the purpose of the business strategy proposal
Specific, measurable goals that can be used to track progress
Strategies for achieving those objectives, such as market segmentation, product offerings, pricing structure, and promotion tactics
Financial projections with evidence-based assumptions
Risk management plans outlining potential threats and how they should be mitigated
An implementation timeline that includes key milestones, deadlines, and resources required
A concise summary of the proposed strategies and their projected outcomes
Metrics to assess performance against set goals and timelines
Business Strategy Proposal Template Sample
I. Introduction
A. Context: [Briefly describe the context of this strategy proposal]

B. Problem/Challenge: [Briefly explain what problem or challenge is being addressed in this proposal]

C. Goals and Objectives: [Identify specific goals and objectives that need to be achieved]
II. Strategies & Tactic
A. Strategy 1: [Provide an overview of the first proposed strategy]
[Tactic 1a]: [Describe the first tactic used to implement this strategy]
[Tactic 1b]: [Describe the second tactic used to implement this strategy]
B. Strategy 2: [Provide an overview of the second proposed strategy]
[Tactic 2a]: [Describe the first tactic used to implement this strategy]
[Tactic 2b]: [Describe the second tactic used to implement this strategy]
[Tactic 2c]: [Describe the third tactic used to implement this strategy]
C. Additional Strategies & Tactics: [Explain any additional strategies and tactics necessary for implementation]
III. Execution Plan
A. Timeframe: [Set a timeline for when each step will be completed]

B. Resources: [List out all resources needed for execution, including personnel, funding, equipment, etc.]

C. Process: [Outline detailed steps required for successful execution]

D. Results: [State expected results at each stage of execution]

E. Evaluation: [Discuss how success or failure will be evaluated]
IV. Conclusion[Summarize main points from the proposal]
Final Words
With a comprehensive business strategy proposal, companies can better define long-term growth opportunities, reduce risk, and increase profits.

Writing a business strategy proposal template doesn't have to be rocket science. Make sure to include all the necessary elements so you'll be able to communicate your message more effectively.
Explore All
Proposal Generator Articles