Are you struggling with writing a college research proposal? If you feel overwhelmed and lack the knowledge to write one effectively, this article is for you!

This article explains the importance of a college research proposal. It also outlines a detailed college research proposal example and provides advice on how to write one.
What Is a College Research Proposal?
A college research proposal is a document outlining the scope of an academic project, typically submitted to secure funding or approval from a professor. It includes information such as the research question, expected outcomes, methodology, and timeline for completion.

Research proposals are often highly detailed and must demonstrate extensive knowledge of existing literature on the topic to be successful.
Why Is a College Research Proposal Important?
A college research proposal is an integral part of the process for any student looking to conduct academic or scientific research. It outlines the scope and purpose of a project and provides a roadmap for how it will be executed.

A good research proposal justifies why the proposed project should be funded. This is especially important if external funding sources are sought.

The proposal must demonstrate that the researcher has a good understanding of the problem they're trying to solve. It must provide evidence that the researcher's approach is feasible.

By taking the time to create a thorough and accurate proposal, students can ensure the success of their projects.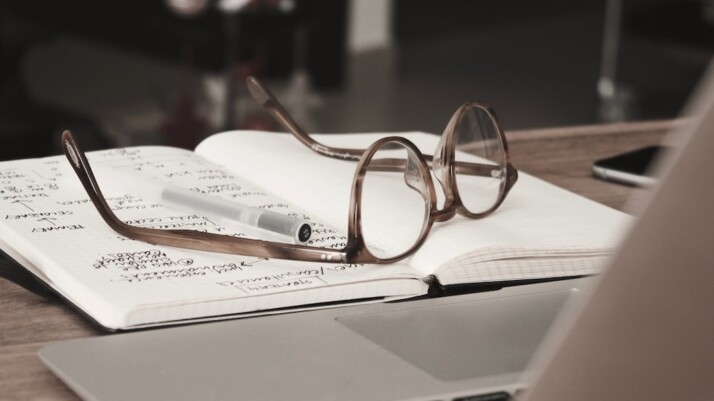 What to Include in a College Research Proposal?
Below are some key components that must be included in a well-written and complete college research proposal.
Title
The title should be brief and impactful to encapsulate the essence of the research proposal. The title should grab attention and make the proposal stand out. However, the title should also be descriptive enough to accurately reflect the project's main idea.
Abstract
The abstract is a short summary of the entire research proposal. It outlines its purpose and aims, as well as gives an overview of the key findings. It should be concise yet informative.
Research Background and Rationale
This part includes relevant information about the topic at hand, such as past studies, theories, or other related data points. This should help explain why the research is being conducted in this particular field and how it might benefit from further investigation.
Research Questions
Here, the researcher poses one or more questions meant to guide the inquiry and inform the research objectives. These must be specific, clear, and answerable within the scope of the study.
Methodology
This section covers the methods for gathering and analyzing data for the proposed project. This can include surveys, interviews, experiments, or other techniques appropriate for collecting the necessary evidence.
Work Plan and Timeline
The work plan outlines all steps required to complete the project and their expected duration. It lets both parties know what tasks need to be done to reach a successful completion on time.
Bibliography
A bibliography lists all sources referenced in the paper. It helps researchers acknowledge previous work that has contributed to their knowledge base. All references must be appropriately cited according to accepted standards.
An Effective College Research Proposal Example
Here's a college research proposal example to help you understand how to craft one for yourself.
Title:
Investigating the Use of Technology for Learning in College Settings
Abstract:
The purpose of this research proposal is to investigate the use of technology for learning in college settings. This study will identify existing trends and challenges in incorporating technology into college-level instruction. It will also explore potential solutions for optimizing its utilization in these contexts.

Furthermore, it will examine how different forms of technology can support student learning outcomes. The research will also provide an overview of relevant best practices that educators should consider when developing technological resources for instructional purposes.
Research Background and Rationale:
In recent years, there has been an exponential increase in the prevalence of technologies being used within classrooms. For instance, many universities now utilize interactive whiteboards, digital assessment tools, and video conferencing software. This facilitates student engagement and provides better support for remote or hybrid courses.

Despite these advances, questions remain regarding the optimal ways technology should be integrated into the course material. Also whether or not it effectively contributes to improved student outcomes.
Research Questions:
This research answers the following questions:

1) What are the most effective methods for using technology for learning in college settings?

2) How does technology impact student performance on assessments and other related tasks?

3) What steps must educators take to ensure students effectively use technological resources?
Research Methodology:
A combination of qualitative and quantitative methods will be employed to explore these questions. First, interviews with administrators, faculty, and students at universities that utilize various types of technology for learning will be conducted. Additionally, surveys will be distributed to gather further insight into the advantages and disadvantages associated with educational technologies. Lastly, the results obtained from both data collection sources will be analyzed to better understand the topic at hand.
Work Plan and Timeline:
Data collection is expected to begin in September 2023 and conclude by December 2023. During this period, eight semi-structured interviews and four survey studies will be conducted targeting university staff and students. Once collected, the data will undergo analysis between January 2024. and April 2024. After which, a final report will be completed by May 2024.
Conclusion
The best way to understand how to write a college research proposal is by example. A college research proposal example can give you an idea of what kind of information should be included in your proposal.

Be sure to follow the example and have the key information in your college research proposal for a greater chance of success.
Explore All
Proposal Generator Articles