The main focus of proposal writing is often on the proposal's content. There is nothing inherently wrong with this. But you can give your proposal a better chance of success by spending some time creating a great cover page.
This article focuses on everything you need to know about a cover page for proposal and tips for creating a good one.
What Is a Cover Page for Proposal?
A cover page for a proposal is an essential element in the overall presentation of your project.
It provides the first impression and creates a platform for success with potential stakeholders or sponsors. It can also be used to convince them to support you financially and provide free promotional value.
A great cover page should bring a certain level of professionalism and quality while keeping the design simple. This will ensure it captures the reader's attention and presents a clear strategy to reach their goals.
Moreover, it has the opportunity to increase the perceived value of your work, as well as its results. An instructor or professional executive can guide you in utilizing this powerful tool. It's important to remember that having an effective cover page could be the difference between succeeding or failing.
Tips for Creating Winning Cover Pages for Proposals
A great cover page for a proposal is an important tool to help you achieve your goals. Below are some tips that can help you create a great cover page.
Determine the Information You Want to Include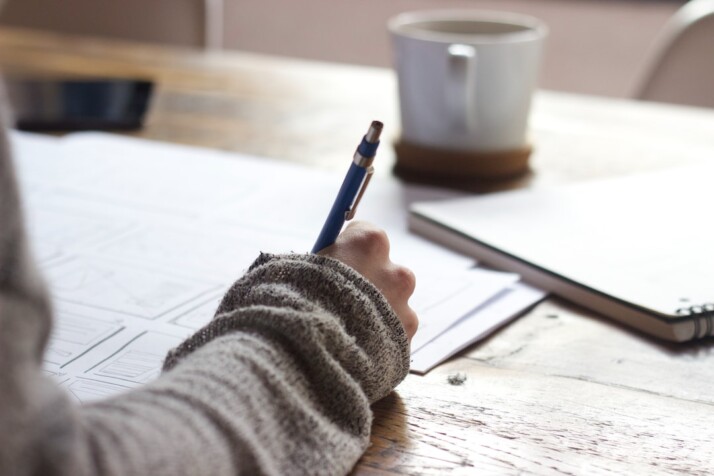 The first step in creating a successful cover page is determining what kind of information to include. Doing this first helps to ensure that the design process moves smoothly. You want to avoid getting into the middle of it all and wondering what to add and remove.
Consider key elements such as titles, subtitles, images, diagrams, and references. All these pieces should come together to make up a whole package that meets the needs of your project.
It Should Look Clean and Neat
Combine simple words and images to ensure your proposal cover page looks clean and neat. Try to keep the wording concise and to the point when using text.
Also, add business information, like company name, contact details, etc., in an organized manner. This will help make it easier for the reader to learn more about you and your business. You should also consider adding visual elements such as logos or pictures that grab the reader's attention.
It Should Make a Good First Impression
Another important thing to consider when creating a winning proposal cover page is making sure it makes a good first impression. Start by summarizing your document in just a few sentences or phrases. This makes it easy for anyone reading to know what to expect.
Final Thoughts
Creating a winning cover page for proposal writing is an important part of the process when submitting a proposal. It should be different for each client, as it must reflect their needs and values.
The cover page should summarize what you are asking for in your proposal. A good cover page will leave a lasting impression on the reader, so keep it neat and professional.
Many free templates are available online, or you can create one from scratch. Certain elements, such as the company logo, contact information, and proposal number, should always be included.
Explore All
Proposal Generator Articles