As a designer, you know that your work is only one part of the equation when it comes to winning new clients. An effective project proposal can be just as important as the quality of your designs.
A well-designed, informative, and easy-to-read proposal can make a huge difference in convincing potential clients to work with you. The design proposal format in this guide will keep you right on track!
In the following section, we discuss creating an effective, eye-catching proposal to help you win more business.
What Is A Design Proposal?
A design proposal is a formal document that outlines the design work you want to complete for a client. Including how much money the client will pay for the project, and when you will complete the task.
Essentially, it's a written offer made to a prospective buyer (a client who needs designs) by a seller (you, the designer).
After an initial kickoff meeting where high-level project objectives are discussed, graphic designers usually prepare and send design proposals to potential clients.
The main details and deliverables of the project are outlined in a design proposal. Along with the designer's proposed approach to achieving the client's objectives.
Design proposals help the designer emphasize their worth and help the client establish project expectations. A strong design proposal can ultimately be the difference between being hired for a job and losing it to your competitors.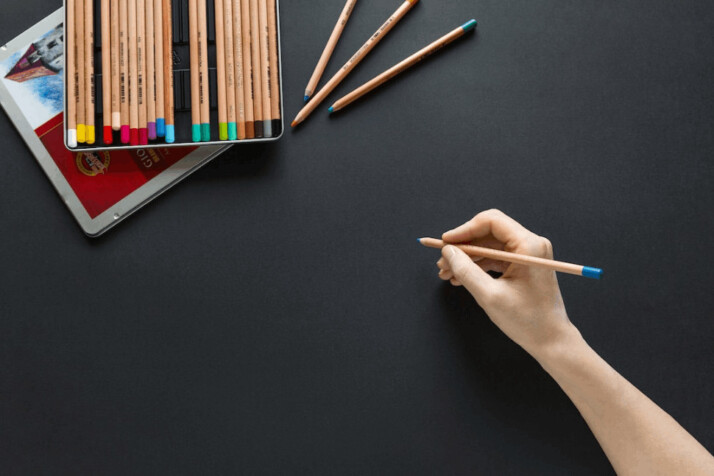 Understanding Your Audience
The first step in creating an effective proposal is understanding your target audience. This means identifying the clients you want to work with and considering their aesthetic preferences and industry standards.
Suppose you're primarily interested in working with clients in the fashion industry. You'll want to create a proposal that reflects the latest fashion trends and incorporates elements popular in the industry.
If you're unsure what your target clients are looking for in a proposal, start by researching. Look at the websites of other successful designers in your industry, paying attention to how they present their work and their proposals.
You can also contact potential clients directly and ask them about their preferences.
Design Proposal Format: Key Elements of an Effective Proposal
Once you understand your audience well, you can create your proposal. Any effective design proposal must include the following:
Cover Page and Introduction
The cover page is the first thing potential clients will see, so making a great first impression is important. Your cover page should be visually appealing, with a clean and simple design reflecting your style.
You should also prominently include your name and contact information on the cover page.
Your introduction should be short and concise, providing an overview of the project and what you can offer. You can use this section to showcase your personality and style while keeping the tone professional.
Scope of Work
The scope of work section should provide a detailed overview of the project requirements. This should include information like the number of designs required, the size and format of the designs. And any other specifications the client has provided.
Be sure to clarify what is and is not included in your proposal so that there are no misunderstandings later on.
Timeline and Milestones
The timeline and milestones section should break down the project timeline into manageable stages. This will help the client understand what to expect and when. It will also help you stay on track with your work.
Include specific dates for each milestone, like when you will submit sketches and complete the final artwork.
Deliverables and Pricing
The deliverables and pricing section should outline what the client can expect to receive from you and how much it will cost. Present this in a clear and easy-to-understand format, with a breakdown of the costs for each project stage.
Be sure to include any additional costs that may arise, such as revisions or rush fees.
Testimonials and Portfolio Samples
The testimonials and portfolio samples section is an opportunity to showcase your previous work and build credibility with potential clients.
Include samples of your best work, along with testimonials from satisfied clients. This will help to demonstrate your expertise and reliability.
Design Tips and Best Practices
Now that you know what key elements to include in your proposal, it's time to consider the design. Here are a few tips to help you create a proposal that is both visually appealing and easy to read:
1. Choose a Simple Color Scheme
A simple color scheme can make your proposal look clean and professional. Stick to two or three colors that complement each other and use them consistently throughout the proposal.
2. Use Clear and Legible Fonts
The font you choose can have a big impact on the readability of your proposal. Stick to easy-to-read fonts like Arial or Helvetica, and avoid using multiple fonts in one document.
Use different font sizes, bolding, and italicizing to help important information stand out.
3. Incorporate High-Quality Images
As a designer, you know the importance of using high-quality images. The same is true for your proposal. Use high-resolution images throughout your proposal to showcase your work and make your proposal more visually appealing.
With a tool like Open Ai's DALL-E or the INK AI Image Generator, you can quickly generate high-quality custom designs for your project.
4. Keep It Simple
Avoid cluttering your proposal with too many design elements. Stick to a clean, simple design highlighting your work and making the proposal easy to read.
5. Customization and Personalization
While having a great proposal is essential, it's also important to remember that every client is different.
Customizing your proposal for each client can help make your proposal stand out. And demonstrate that you've put in the effort to understand their specific needs.
When customizing your proposal, consider the client's preferences and industry standards. Use language and terminology that is familiar to them, and incorporate any specific requests or requirements they have.
This will help to demonstrate that you've done your research and are committed to delivering exactly what they need.
Conclusion
Creating an effective design proposal can be the key to winning new clients and growing your business. By understanding your audience, and customizing your proposal for each client, you can create a proposal that stands out. The design proposal format above will come in handy.
Remember, your proposal is often the first impression you make with potential clients. So take the time to make it the best it can be.
Explore All
Proposal Generator Articles