Venturing into the food business is no easy feat. It requires much work, dedication, and, most importantly, funding. To attract more investors, the first thing you will need is a well-written and convincing business proposal. If you need help figuring out where to start, you can take a cue from the food business proposal sample in this article.

Aside from a food business proposal sample template, we will share key steps to help you write better proposals. Read on so you can bring your dream food business to life!
What is a Restaurant Business Proposal?
A restaurant business proposal is a formal document intended to persuade potential investors or lenders to back the development of a new eatery. It contains detailed information about the venture, including its concept, menu options, target customer base, financial projections, and competitive landscape.

A solid restaurant business proposal should objectively assess the market opportunity and the proposed management team's ability to capitalize on it. Ultimately, this document will serve as both a sales tool and a roadmap for success.
Key Steps for Writing a Food Business Proposal
Hundreds of food businesses pop up daily, so you can expect a ton of competition.

A well-written proposal should clearly showcase your expertise in the industry and help you stand out from the competition. To get started with writing an effective proposal, here are some key steps to consider:
Company Description
You want to start your proposal with an introduction about you and your company. Talk about the brief history of the business, its name, location, and other relevant information.

The company description should also highlight the legal status of the restaurant and outline its short and long-term goals. Provide a brief market study about the regional food industry trends and why your restaurant will succeed in this market.
Market Analysis
Analyzing the local market and industry trends is essential in creating a successful restaurant business proposal. This section is usually composed of three parts:
Industry Analysis: This tackles who your target market is and the demographic your restaurant will cater to. Explain your target market to investors and why guests choose your restaurant over others.
Competition Analysis: What other restaurants are in the area? What kind of food do they serve? You need to know your competition if you hope to stand out. Take note of everything from their prices, hours, and menu designs to the interior. Then explain to your investors how your restaurant will be different.
Marketing Analysis
Your investors will want to know how you plan to market your restaurant. Outline everything from how you'll secure your target market to the kind of offerings you'll have for guests.
Menu
A menu defines what type of food your restaurant will serve and gives customers an insight into its atmosphere.

When writing a restaurant business proposal, detail the types of dishes and beverages that will be served and their respective price points. Additionally, consider adding sample menus or photos to make the document more engaging.
Employees
Outline your staff structure for your potential investors by discussing who will manage the restaurant, hire employees, plan shifts, and so on. Explain why the team you have selected will be the most suitable for running the restaurant successfully.
Restaurant Design
Planning out the interior design of your restaurant is an essential factor when opening a new eatery.

Consider seating capacity, flow between dining areas, any bar space, kitchen layout, and overall decor style. It's helpful to have sketches of your plans as part of your proposal.
Location
Selecting the right location is key to success in the restaurant industry. Address the advantages and disadvantages of the chosen area, and include features like:
Transportation access
Parking availability
Nearby attractions
Competition in the area, and so on.
The more specific information provided, the better!
Marketing
This step requires developing an effective marketing plan that includes advertising, promotions, public relations, and digital media strategies.

Your marketing strategy will create awareness and excitement about the proposed restaurant before it even opens. You should also decide which platforms would be best suited to reach your target audience.
Financial Analysis
This is one of the most important parts of your proposal. It should show estimated startup costs, revenue projections, and break-even points.

Understanding these numbers can help inform decisions about pricing, menu selections, staffing levels, and more. It can also convince investors that their investments will be worth it.

Writing a compelling food business proposal can be the difference between winning and losing a potential client or investment. Now that you know the key steps to include when writing a proposal for your restaurant, check out the food business proposal sample below.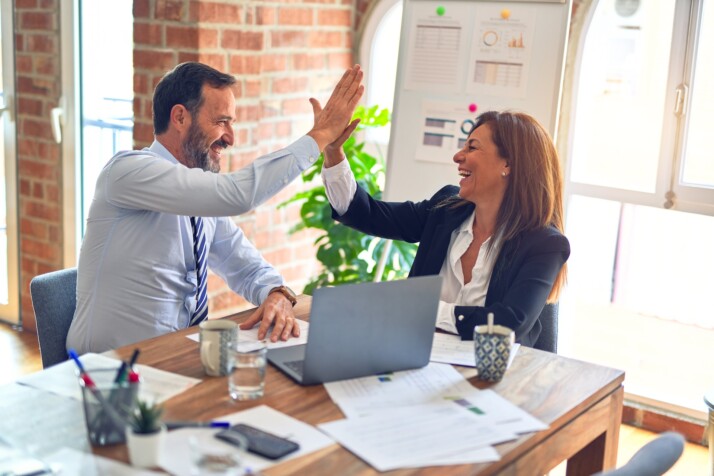 Food Business Proposal Sample Template
Executive Summary
This proposal is for establishing a new restaurant business in [Location], with an eclectic menu and unique design to create an exceptional dining experience. The target market consists of those seeking an exciting culinary adventure.

This document will analyze the market potential of this venture and provide details on the physical design, staff requirements, and financial analysis. By combining excellent cuisine, innovative decor, and knowledgeable service staff, our restaurant will be the talk of the town.
Company Description
[Business Name] seeks to combine classic and modern elements into a single dining experience. We aim to provide customers with a selection of dishes made from high-quality ingredients sourced locally where possible.

We also intend to use décor that captures the culture of [Location] while creating a relaxed atmosphere for all guests. To guarantee customer satisfaction, we will employ experienced professionals familiar with local cuisine and can properly assist customers.
Market Analysis
[Business Name] will target a market of individuals interested in trying something different from traditional restaurants. Specifically people looking for specialty items or creative plating options for their meals.

Additionally, due to its location near [x] attractions, tourists are anticipated to visit as well. Surveys conducted among residents revealed that they have been searching for more diverse restaurants in the area.
Menu
[Business Name] will offer standard staples and specially crafted dishes using fresh and seasonal produce. As such, our menu will regularly change to incorporate new flavors and ingredients. Signature offerings include the following: [dishes]

There will also be options for vegetarian, vegan, and gluten-free diets. Furthermore, each meal comes with complimentary desserts prepared daily.
Employees
[Business Name] 's personnel will consist of highly qualified professionals within the hospitality industry. Each employee must possess strong interpersonal skills and knowledge of food preparation techniques and proper presentation methods.

At least two servers per section, one dishwasher, kitchen help, and host/hostess should suffice during peak hours. More may be hired if necessary. Managers must be able to run shifts efficiently and delegate tasks appropriately.
Restaurant Design
The restaurant will have an atmosphere designed to be inviting and modern while still maintaining a classic feel. The menu items will offer both familiar favorites as well as some more daringly creative dishes.

All ingredients used will be fresh and locally sourced whenever possible. This is to maintain the highest quality standards. Each dish will also be prepared according to strict health guidelines by our trained staff of chefs.
Marketing
We will use a multi-faceted approach to effectively promote the restaurant, such as:
Online campaigns leveraging social media platforms
Traditional media outlets, including radio, television, and print
Community outreach initiatives
Unique sales and discounts exclusively for new customers
Financial Analysis
[Financial data] illustrate how we plan to succeed with our business model. By utilizing cost-effective strategies and investing in appropriate technology, we anticipate our venture to be profitable within [x] months.
Quick Tips for an Effective Business Proposal
Set realistic goals: When writing a business proposal, you must set realistic and achievable goals for yourself. Think about what your result should be and create a plan of action that can help you get there. Ensure the goals are clear and concise, so everyone knows what is expected of them.
Highlight your uniqueness: Every business has its own unique strengths and capabilities, which should be highlighted in your proposal. Showcase how you stand out from the competition by emphasizing your unique skills and qualities. This will make your proposal more attractive to potential clients.
Make your proposal document attractive: Your proposal document should be visually appealing to readers. Use fonts, colors, images, and other design elements that reflect the message of your proposal. Additionally, make sure all the information is easy to read and understand.
Keep your presentation simple: To convey your ideas effectively, keep your presentation as simple as possible. Avoid complicated language or technical jargon; stick to a straightforward structure when presenting your proposal.
Do your research: Before you start writing your proposal, do some thorough research on the topic. Look into current trends, client needs, and market conditions to ensure you have the most up-to-date knowledge to draw upon. This will also help you refine your proposal and create an effective strategy.
Final Words
A restaurant business proposal is a valuable tool for any restaurateur looking to secure funding and begin their journey into the culinary world.

Make your proposal as detailed as possible and highlight your unique selling points. Take a cue from this food business proposal sample and get on the route to making your food business dreams come true!
Explore All
Proposal Generator Articles