With a well-crafted freelance proposal template, you can increase your chances of winning more clients. And this will help you to grab the opportunities to reach bigger and better results.
A professional and detailed proposal can help you convince potential customers that you have the ability to solve their problems with quality solutions. Get ready to learn all the steps necessary to ensure a winning agreement!
What Is a Freelance Proposal?
A freelance proposal is an offer by a freelancer to complete a specific task for payment. It outlines the scope of work, timeline, pricing, and other conditions that must be met for the freelancer to receive their fee.
It is crucial because it serves as a contract between the client and the freelancer, detailing all the expectations on both sides. It provides a clear understanding of what needs to be done and when.
A freelance proposal also enables the client to review any necessary modifications or additions before proceeding with the project.
How to Write a Great Freelancer Proposal
A freelance proposal is essential for any freelancer wanting to win over a client and earn business.
The best way to craft a successful proposal is by taking the time to understand your potential customer's needs. Then you must present them in a way that showcases your knowledge and experience.
To create an effective proposal, use the following steps:
Gather Information
Research as much as possible about the client's project and needs before you begin crafting your proposal.
Make sure you have all the required information, including budgets, deadlines, deliverables, and more. This will make it easier for you to guarantee the accuracy of your quotes and delivery timescales.
Analyze Your Client's Needs
Once you've gathered all the pertinent information, you need to analyze what they're looking for and decide how you can best fulfill those needs.
Use this opportunity to showcase your skills and explain why you are uniquely qualified to work on the project. Make sure to demonstrate how you can help them achieve their desired outcome.
Write a Compelling Proposal
Now it's time to get creative and write up a compelling proposal. When creating your pitch, make sure it includes specific details about the project and how your services can benefit the client.
It should also clearly explain how much time and resources the project will take. Make sure to include any additional information that would be helpful for the client.
Present Your Work
After completing your proposal, present it to the client with confidence. Showcase examples of past work you've done that is similar to the project they are looking for assistance with.
Explain why you believe you are the best person for the job and answer any questions they may have. Finally, be sure to thank them for considering your proposal and confirm when payment will be due.
By following these steps, you can craft a solid freelance proposal that highlights your experience and helps you land the job.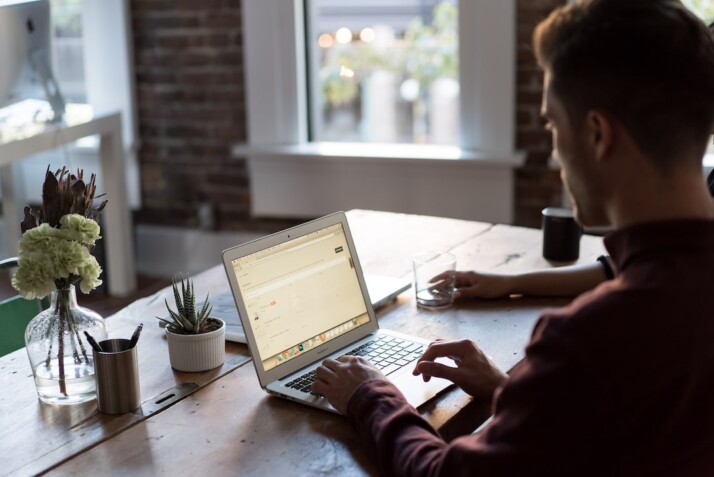 An Effective Freelance Proposal Template
Here's an effective freelance proposal template as inspiration to help you craft one on your own:
Freelance Proposal Template
Dear [Client's Name],
I am a freelance copywriter with extensive experience in crafting compelling marketing content. I have worked for both small businesses and large corporations. This gives me insight into how to tailor my writing style to match your needs.
For example, I recently worked on a project that involved creating engaging product descriptions for a major online retailer. This job required exceptional attention to detail and using language that was both informative and accessible to all audiences.
My services include:
Writing website content that speaks directly to customers.
Crafting persuasive emails that drive conversions.
Developing branded copy that sticks in the minds of readers.
Optimizing webpages for search engine visibility.
I understand the importance of meeting tight deadlines and will always complete projects on time. I offer competitive rates depending on the scope of the project. If necessary, I'm also willing to provide additional discounts for long-term contracts or referrals.
I am confident that my skills and expertise are a great fit for this opportunity. Please do not hesitate to contact me if you have any further questions about my work. I look forward to hearing from you soon.
Thank you,
[Your Name]
Conclusion
A great freelance proposal can help you win the job and get hired by a potential client. It is important to know what your client needs, analyze their requirements, and write a compelling proposal to convince them to hire you.
This article explains how to write a great freelance proposal and provides a freelance proposal template as a guide. But make sure not to copy the template and personalize each proposal based on the client's requirements to connect with them better.
Explore All
Proposal Generator Articles