Every job is an opportunity to make a lasting impression when you're a freelancer.
The rewards can be immense, from developing engaging content to mastering new skills and strategies. However, you must know how to create an effective freelancer bid proposal that makes your case for why you should get hired.
Creating a thoughtful, professional bid proposal sets the stage for getting hired and demonstrates your professionalism and enthusiasm. In this post, we'll cover the ins and outs of creating an impressive proposal and provide a great freelancer bid proposal example!
What Is a Freelancer Bid Proposal?
A freelancer bid proposal is a written offer from an individual or business to another individual or organization. It outlines the services they can provide and the terms and conditions of their agreement.
It should be tailored to meet the recipient's specific needs, considering factors such as;
Experience level
Desired outcomes
Pricing expectations, and the timeline for completion.
It's essentially a sales pitch that tells the potential client why they should choose you over other freelancers. Your bid proposal should clearly outline your qualifications and skills and include any relevant samples of work you've done.
What to Include in a Freelancer Bid Proposal
Your freelance bid proposal should include the following components:
A professional summary of your skills and qualifications
An overview of the services you can provide
Examples of relevant work that demonstrates your experience and expertise
Your estimated timeline for completing the project
Your rate for services What type of payment terms you accept
Any additional resources or materials you may need from the client
It's also important to remember that your bid proposal should be tailored to the specific job and client. For example, if a client is looking for a content writer, highlight your writing experience and include any relevant samples of work you've done.
How to Write a Winning Bid Proposal
Writing a winning bid proposal takes careful thought and attention. It's important to show potential clients why you're the best fit for their project. Here are steps to writing an excellent freelancer proposal: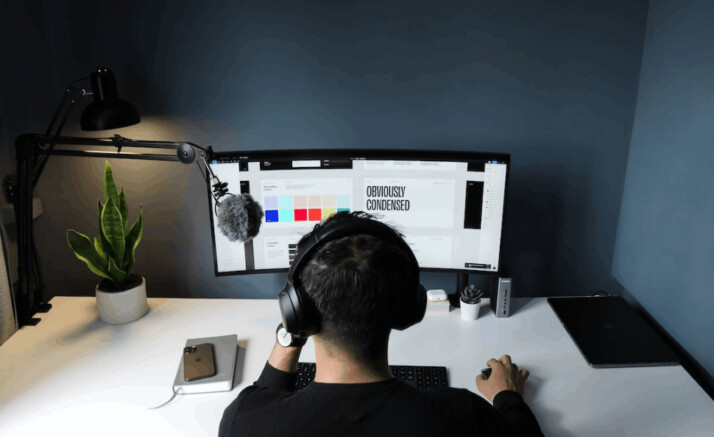 1. Research the Client
Before submitting a bid proposal, ensure you know who you're dealing with.
Do your due diligence and research the client to find out what services they need and how they prefer to work with freelancers. This information will give you an idea of what type of proposal would most appeal to the client.
2. Make It Personalized
Your proposal should be tailored to the specific job and include any relevant samples of work that demonstrate your expertise. Don't be afraid to showcase your writing style and creativity, as this can help you stand out from other freelancers.
3. Be Professional
A professional bid proposal can make or break your chances of getting hired. Make sure to use a formal tone and avoid any typos or grammatical errors. It's also important to be responsive and timely with all communication from the client.
4. Offer Extras
Think about what extras you could offer to sweeten the client's deal.
Maybe you could include a discounted rate or offer to complete the project in less time than expected. Additional services like SEO optimization or social media management can also be beneficial.
5. Follow Up
After sending your bid proposal, follow up with the client to see if they have any questions or feedback about your proposal. This will demonstrate your professionalism and commitment to the job.
By following these tips, you can create a winning bid proposal that makes your case for why you should get hired.
Freelancer Bid Proposal Example
This freelancerbid proposal example can be a starting point when crafting your freelance bid proposal.
Subject: Freelance Bid Proposal –
Dear :
I am writing to express my interest in the and to submit my proposal for services. With , I believe I am uniquely qualified to help you achieve your goals for this project.
The services I will provide include the following:
My rate for these services is . This includes all necessary resources and materials and revisions up to .
My experience and qualifications make me the ideal candidate for this project. Please review my resume, portfolio, and other relevant work samples to understand better how I can help you achieve your goals. I look forward to hearing from you soon and discussing the project further.
Sincerely,
This proposal should be customized to each job and client to make the best impression. Also, provide evidence of past successes that illustrates your experience and expertise.
Conclusion
Creating an effective freelancer bid proposal can help set the stage for winning jobs over your competition. Include all the necessary components, such as a professional summary, services offered, timeline, rate for services, payment terms, and additional resources.
Finally, make sure your proposal is tailored to the job and client so that you can stand out from the rest!
Explore All
Proposal Generator Articles